I don't share it very often, but I have a collection of commissions I've picked up over the years. I get artists, both prominent and amateurs, to draw a version of Jason Voorhees for my collection. This is my most recent acquisition by the amazing Andrew Henry!
andrew-henry.deviantart.com/
Check him out if you need any commissions or pages. His page rates are very fair and his work is exemplary!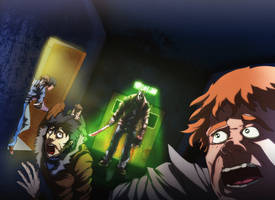 well this truly means a lot to me ...many thanks
ZZoMBiEXIII
...i 'm honored to be commissioned by you pal..