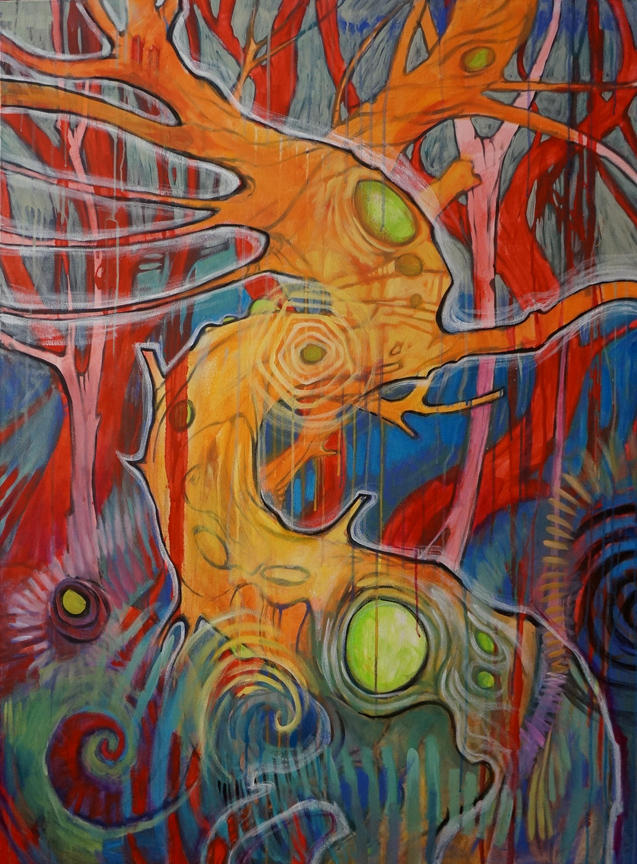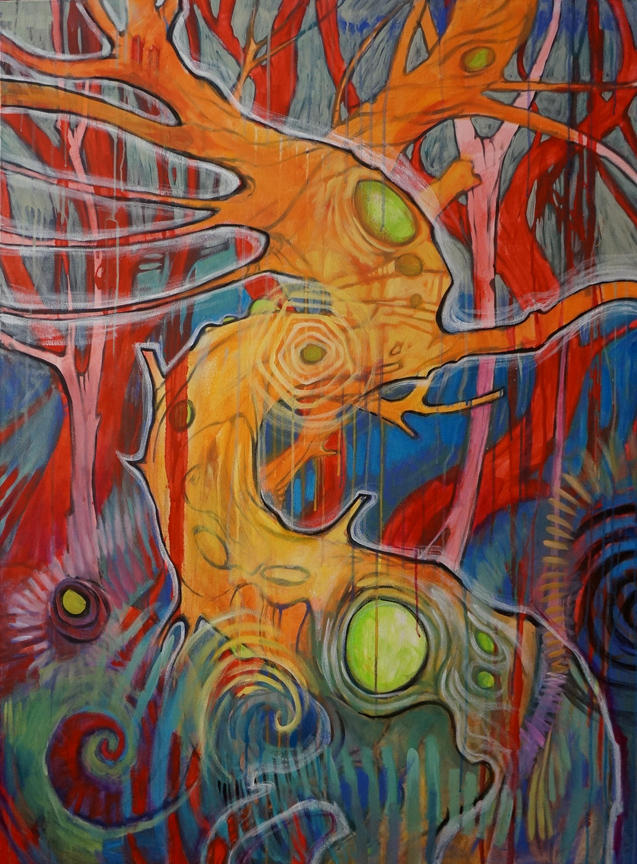 "Yggdrasil" (2015)

acrylic on canvas canvas (roughly 30x40", I'll need to find the size)

Yggdrasil started as a challenge to myself - to draw the largest tree I've done. I took my largest canvas, some black paint, and began. I inserted oval shapes to act as orbs or light or as energetic vibrations broadcasting from the tree. These became realized as I added colors and layers. When deciding on a name, I remembered Yggdrasil, from Northern Mythology. I was fascinated with the idea of a huge tree that touches not only the heavens, but all the worlds and lands that exist. Including the name added another layer of myth and epic energy to the piece.

I've always found it strange that so many people have not come across Yggdrasil - I suppose I shouldn't, but it seems to have been with me forever. I love your psychedelic representation
Reply

Lovely thank you. I am also surprised and not surprised. I'd like to see Yggdrasil more widely spread. Even in pop culture, it would be interesting to see different interpretations.
I have a story hiding in my head somewhere that uses the concept of an organic world connector. But thats all I'm sayin.

Reply