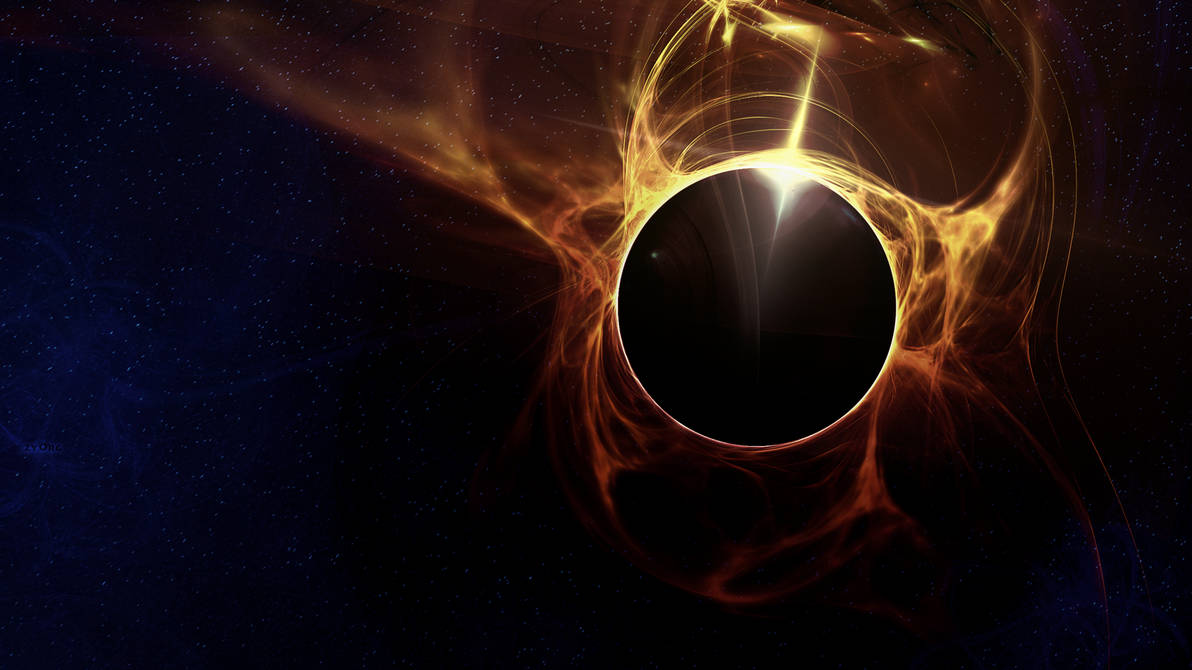 Look at the sky! The eclipse began!
#14 of the "Monkey with Apophysis" set. And only two left.
If you like this picture then you should check out
Polar Sunrise
- #15. And have a look on the previous 13 works, lots of worthy images out there... Or I'm just advertising myself.

Sorry for such a long delay after #13. I spent quite a lot of time rendering four needed fractals and then 8 more hours combining them into one picture. It was quite difficult to preserve the color pattern playing with light/shadow.
Musical background: God is an Astronaut, Blueneck, Explosions in the Sky, Exxasens
Beautiful piece! I was curious if I could have permission to use this on a page on Animal Jam Clans Wiki. I will provide credit with a link to your DA account.
Reply

Thank you.
Feel free to use the picture for non-commercial purposes as long as you provide a link.
Reply

Such a majestic natural occurrence, this picture reimagined it just as beautifully
Reply

Thank you!

I've made another attempt on drawing an eclipse -
The Darkest Hour
. It looks a bit more clean but less natural (if it's possible to apply the word "natural" to mathematically generated images

).
Reply

I would like to use this image in an Indie game I am producing.
Reply

Wow! I know I'm about 5 years late to the party, but I love this work and would love to get permission to be able to use it as a background to a band logo?
Reply

Hi zyorg,

I'm wondering if I could use the eclipse portion of this image as part of a guild logo in an online game (eve online). It would not be used for profit - just to make a little logo for my team. I appreciate your consideration.

best regards,
oroth
Reply

Reply

Can't say it's my favourite one.
Though I've spent quite a lot of time making it... And learned some new techniques I had never used before.
Thanks for the

Reply

Reply

Reply