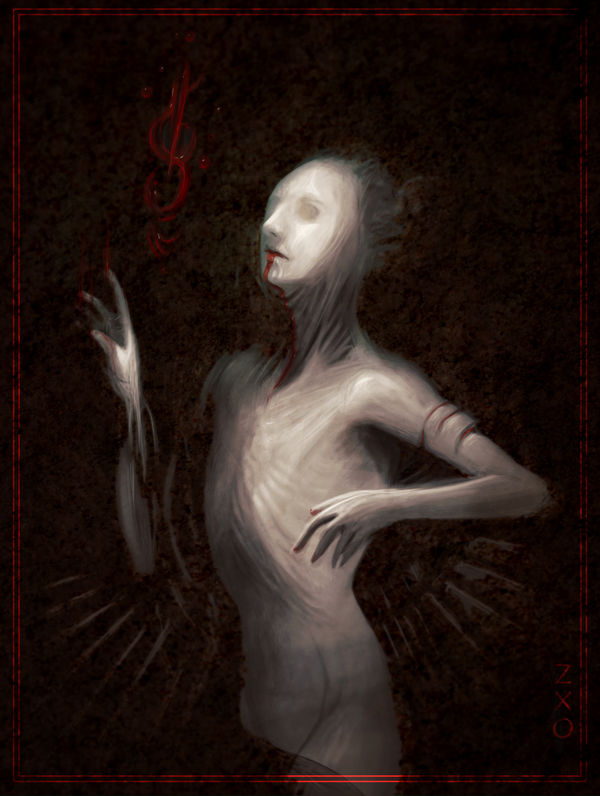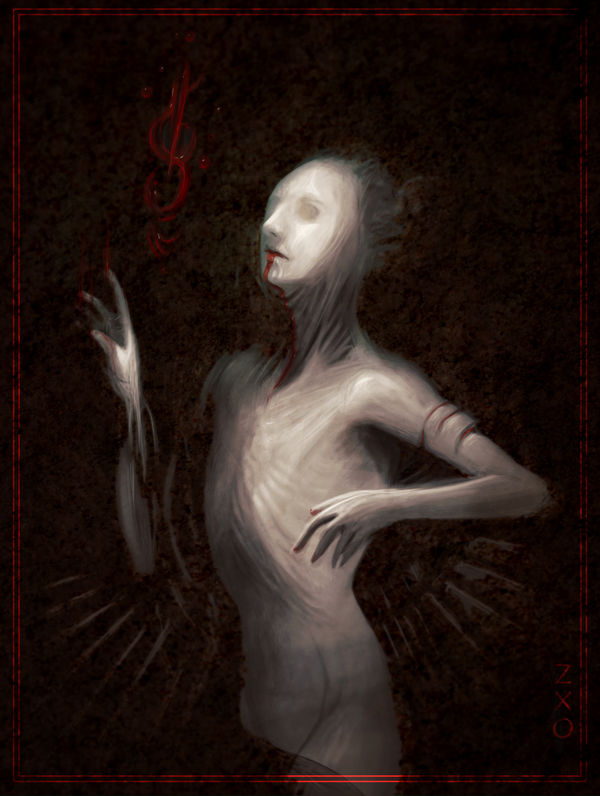 Watch
I wanted to draw a thing. Then I tried and the thing didn't turn into the thing I wanted to draw. But I played around with it for a short while and now it looks like this. Doesn't look like what I had in mind and I'm not super fond of it, but still. There are details I like in it and I wont continue to draw on it so now it's done.
At first, the blood-symbol looked very much like a g-
clef but then I fiddled with it and now it looks like... an eight? A drawing of a shish kebab?

Looks like a dollar sign to me.
They worked hard all their life: precious decades spent working to get rich - and when they got there.. they felt only emptiness and regret

Reply

Actually, turning into a vampire could be a suitable punishment for very greedy and merciless people. Suddenly, their wealth means nothing becuase they have to hide away from everyone and leave it. And at the same time, their cravings become far worse, and they need to exploit people in a more direct way. Though, if they didn't mind doing so in life maybe the change isn't so bad.
Reply

Turning them into a wicked creature of the night seems like the opposite of a punishment. I'd turn them into a sentient tree

Reply

Reply

Ah, yes I got the invitation! I thought I'd check the group out and read the desciption first just to know what the group was about, but was going to do so "at a better time" and maybe that's not a good thing to wait for, now that I think about it...
Reply

Awesome, thank you so much for letting us feature your wonderful works in bloody June theme month!


Reply