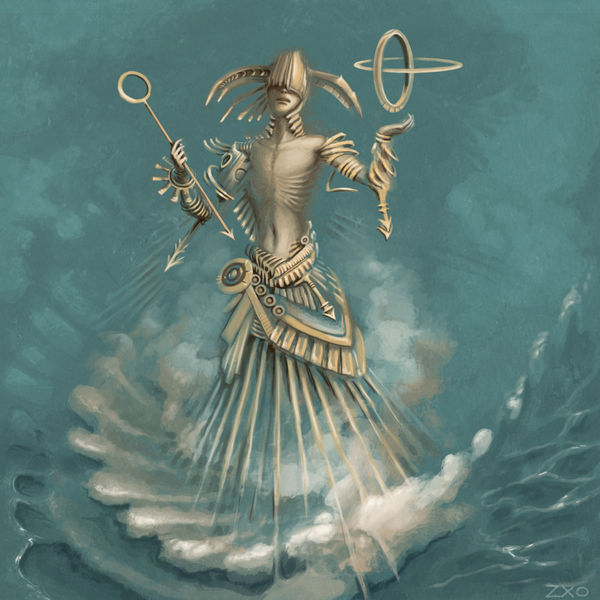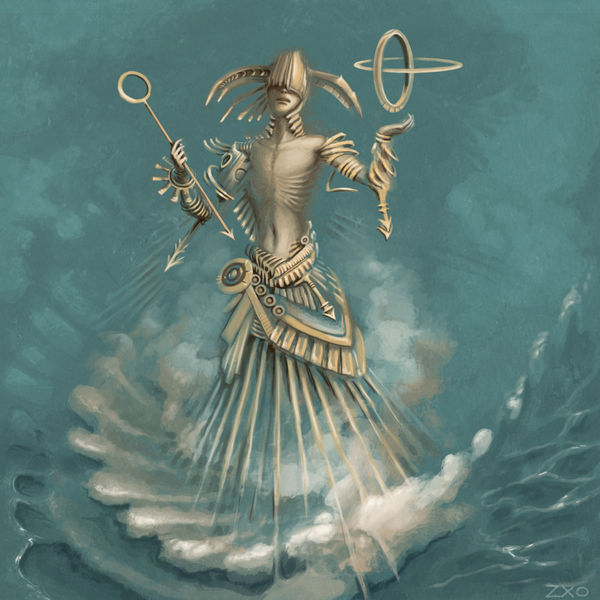 Watch

Amazing piece. I love the emotion it evokes.
Reply

Is this based on an actual god? It has quite a bit of this "ancient statue" appearance (if you know what I'm talking about...

)
Reply

It's not based on any actual god, no. But it was inspired by the estheticals (is that a word?) and by styles wich in themselves probably are inspired. And so on... Anyway, I think the arrows and sharp "symbols" make it look greec. He holds like an upside-down mars-symbol. If you get anything out of my ramblings... I think I know what you mean, and I'm fascinated because it just turned out like that and doesn't look like anything else I've drawn.
Reply

That is even more impressive...drawings that just turn out to be something are mostly the best ones. Usually I'm doing research on actual mythology and then use the inspiration from that for anything else, but taking the style of ancient statues and something amazing turns out...that's impressive.
Reply

this looks like it should be on a tarot card
Reply

I love the design! It's pretty cool, very ethereal : )
Reply

Thanks!

Yes, it turned out very ethereal. Someone told me it looked like a greec god. Just in generall.
Reply