Available Slots: None!
1.

MrMisty
2.

BoneSatellite
3.

Dr-Rum
4.

Allyster-Black
5.

GetJazzyOnIt
6.

Darkstorm619
7.

TrebleSketchOfficial
8.

Darkheartt
(not on dA)
9.

Forgotten-remnant
-
COMPLETED
Prices and stuff:
Ponies with only upper body shown (10$ per character):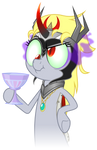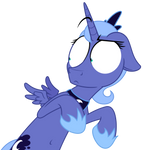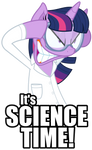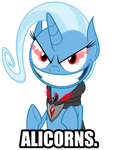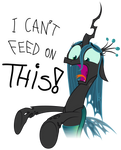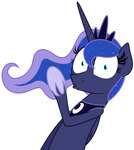 Full body ponies (15$ per character):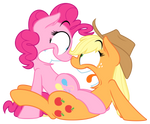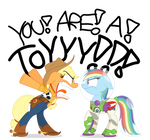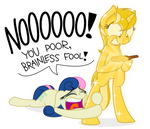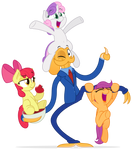 Crystal Pony effect (5$ per character):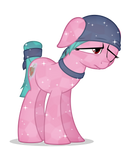 Backgrounds (15$ and up, depending on complexity):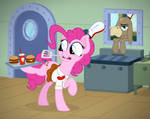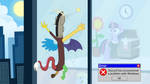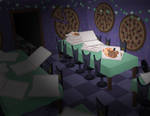 FNAF Animatronics (15$ per character):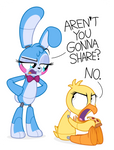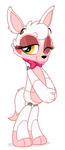 Other important info:

I can only accept payments in USD, and only through PayPal. DeviantArt points are out of the question, sorry.

In short about how the commissioning process usually goes:
- You say your idea through a deviantArt note (or any other form of contact);
- I ask about a few things if something is unclear, and then confirm that I accept the commission once I know everything I need to know.
- I make a rough preview version (which is usually lineart
like this
).
- If you think you like it, then you send the payment at this point. If you feel that something is not the way you want, then you can request some changes and send the payment once you're satisfied with the changes.
- Once the payment is received, I finish and colour the image, and then send it to you.
Both before and after I finish the image you are able to request some changes, and there's always room for discussion.

Those who wish to contact me in any way other than deviantArt's notes can find me under these contacts:
E-mail:
zubenowski AT gmail DOT com ( remove spaces, and change AT into @ and DOT into . )
Skype:
ZuTheSkunk or "Zu TheSkunk" (with space)

No more than 6 full-body characters per artwork.
I am not capable of working on the same piece for longer periods of time, and a higher character count means more time necessary to finish the artwork.

Feel free to ask me about comics. They cannot be longer than 3 panels, however. Price can be discussed.

I do NSFW too. Feel free to ask for details through private messages.

I do OCs too, but only pony/changeling and animatronic ones, or anything that is pony-like enough.
I do not work with realistic-looking animals or creatures that have realistic-looking hands. The only potential exceptions are Spike, Discord, the MLP main characters' pets and some simple creatures, like bugs and birds.

I do not offer humanized or anthro characters at the time, sorry.

Characters that I'd prefer not to draw (for one reason or another):
- Princess Twilight Sparkle (unicorn Twilight is fine);
- CMCs with their cutie marks (them having no cutie marks is fine);
- Tirek;
- Flash Sentry;
- Roid Rage (the YEAAAAH pony).

Stuff that I won't be able to draw (or don't want to draw) includes:
- Anything related to Equestria Girls (with the exception of Sunset Shimmer, but only if she's a pony);
- Cars, guns or any complex machines (unless they are meant to be very simplistic);
- The majority of insects (see above);
- Gore or anything that involves a lot of knowledge about anatomy, like muscles, exposed bones or organs;
- Basically anything very complex, like very detailed armors, crazy weather effects, a whole lot of various different objects scattered around, and stuff.
If anything feels unclear, just ask me a question. I won't bite.