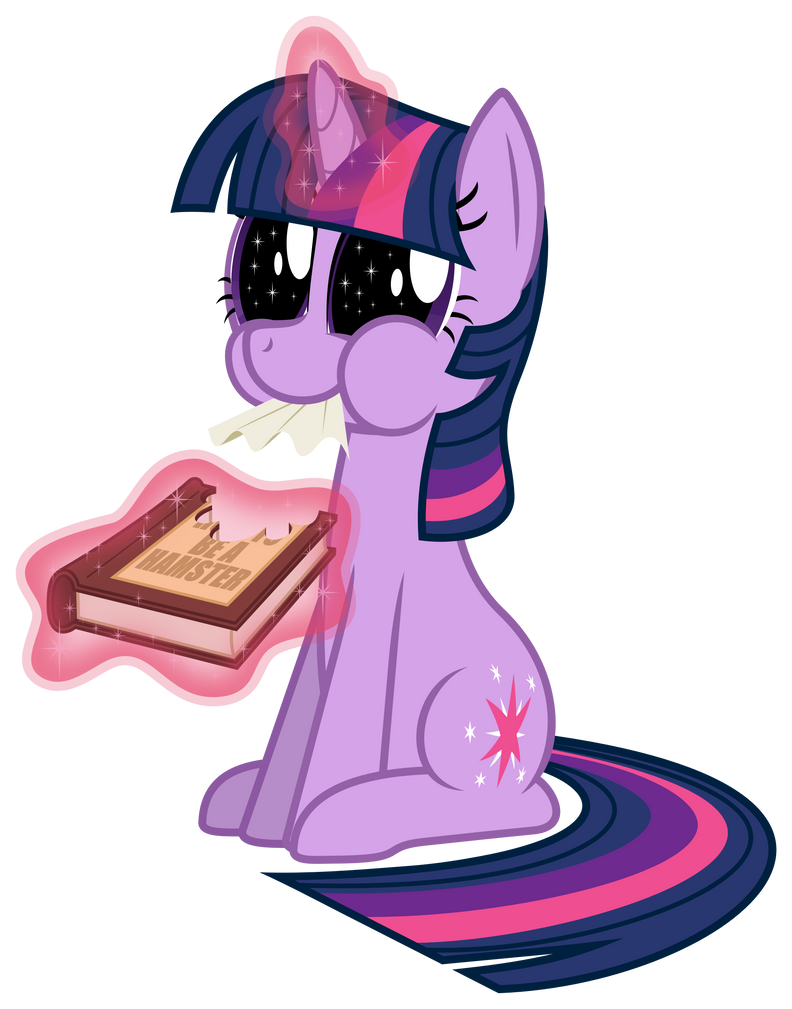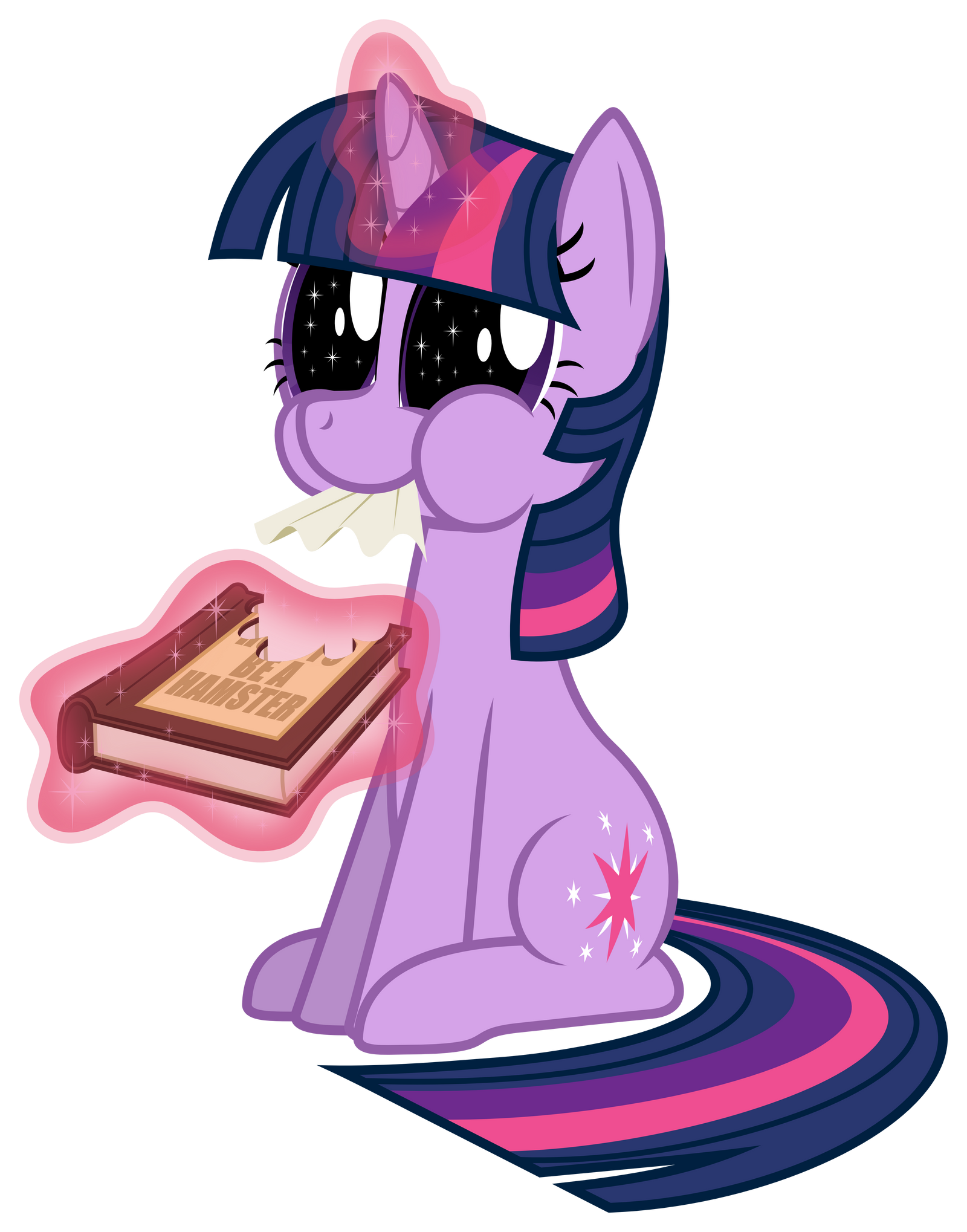 ---------------

Inkscape SVG file:
sta.sh/0hffyspvzu0
This vector was created from scratch in Inkscape, using only a mouse and no sketches of any kind.
Featured in EqD's
Drawfriend #396
and
Nightly Roundup #293
!
---------------










Based on "My Little Pony: Friendship is Magic" by Lauren Faust.
Outstanding Detail. The sparkle on the eyes are amazing, The Picture is clear. Extremely Funny with the book name: Be A Hamster. (Completely normal to see a pony acting like that) As far as I am concerned there are not many or problems the eyes look too big, But that is from the size of the pupils which make her look like she's discovered coffee or energy drinks. The mane looks too short plus the magic glow looks like the wrong tone of colour. It looks a too light for her glow but all in all the image is amazing with few minor and unnoticeable problems.
The Artist thought this was FAIR
59 out of 65 deviants thought this was fair.