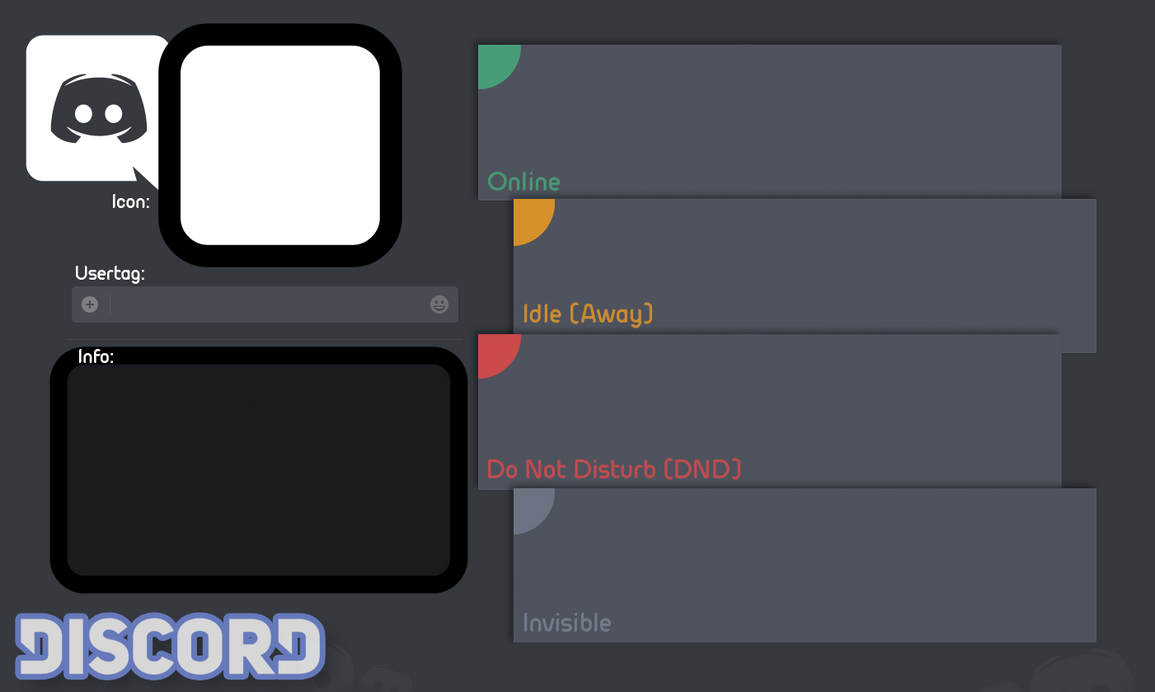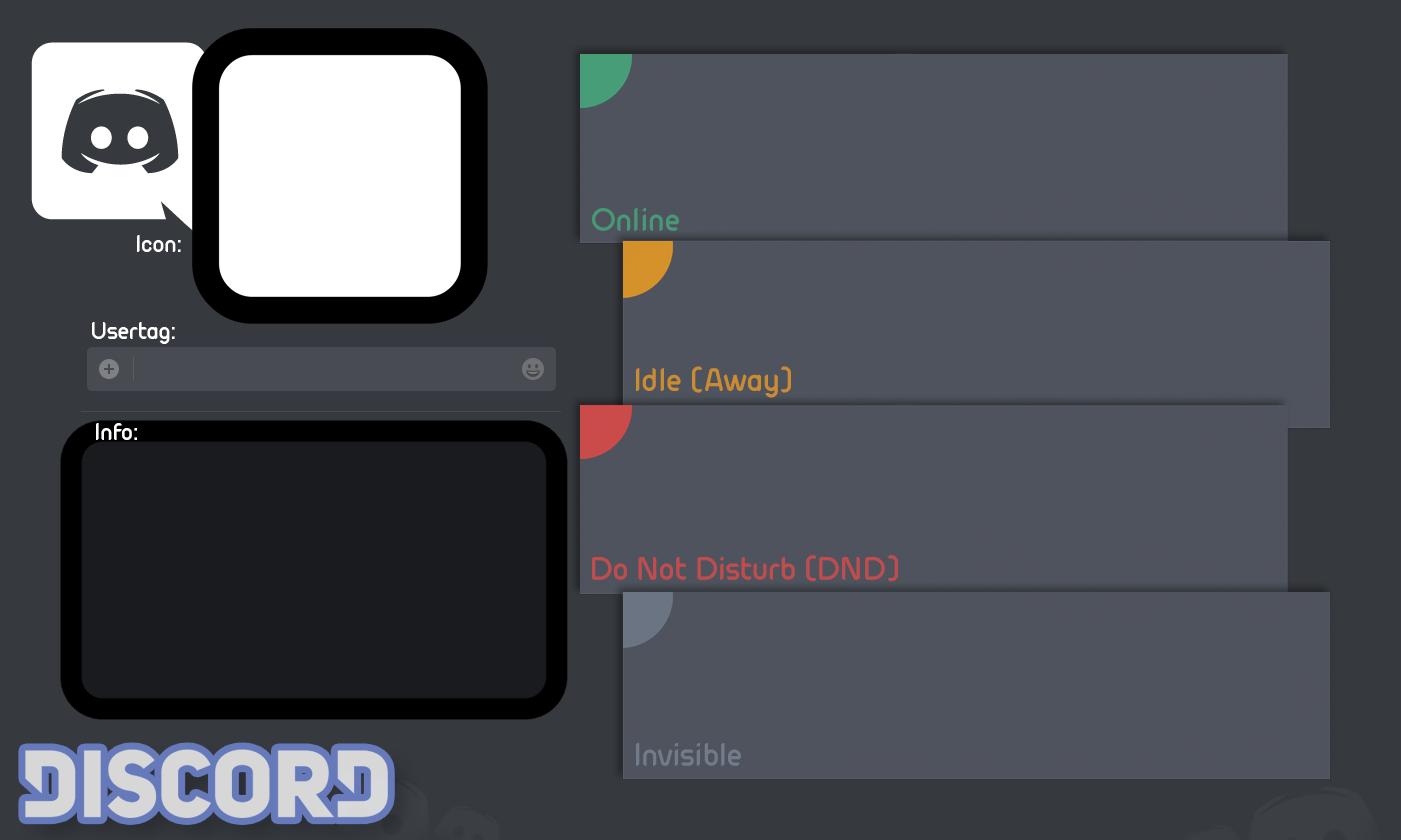 Hey there! Please check the new Version of the Discord Meme 2.0 on here!
======================
♡ This is free to use! ♡

Press the "Download" button for high quality of this image!
You can add the my credit on your stuff. (But
DON'T
tell that you made this meme yourself! I own the work!)
This is my clean copy of Discord Meme, as you can edit your stuff in here!
I did wanted to make my own, so here it is!
I just wanted to do this for fun, so i don't mind that someone uses this, just go for it!
This image includes:
Icon!
(it is transparent, so put second layer and add it behind!)

Usertag!
(Add your usertag! Example:
Testing#0000
)

Info box!
(Add everything about stuffs, what you wanna notice about your stuffs or anything!)

Status!
(Online, Idle, DND and Invisible! Add some information inside the box!)
Here is some examples what peoples are made!
(There is more, thanks for using! ♥)


I made the meme myself on Photoshop CC 2018. Took about few hours to get it done.

Discord
and all the images comes from their stuffs. :3c