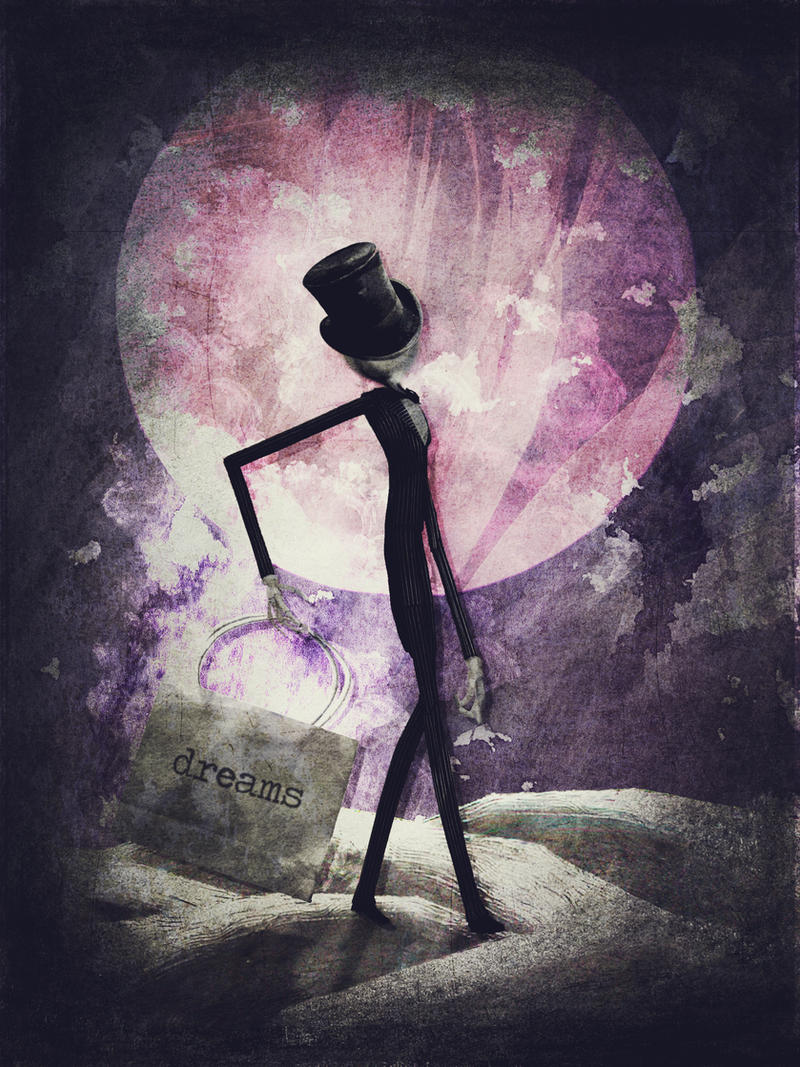 The Dream Carrier
See THE DREAM CARRIER'S STORY here:
The Dream Carrier's Story
THE DREAM CARRIER
By Pedro Oliveira
~º~
Have you heard about The Dream Carrier?
He wears a black-suit with white stripes and a classy top hat,
He walks around your dreams with a not-so fancy paper bag!
And before you even notice him... PUF! "Hey, what?!"
He grabbed your dreams and ran without looking back!'

~º~

Please do not steal, use or distribute my characters or my story!

All rights reserved.
(c) Pedro Oliveira
Story and Artwork by me.
---


Credits:


Background (ground) poisson-stock.deviantart.com/a… by poisson-stock
The Dream Carrier (Jack Skellington) fav.me/dm7u1y by Adaae-stock
Top Hat fav.me/d226fr3 by

dozystock


Paper Bag fav.me/d1c9yg8 by barbarella-stock
Light Effects (curtains): almudena-stock.deviantart.com/… by almudena-stock
Beautiful Texture: dholms, found in resurgere
Additional texture fav.me/d1lshb7 by

Geek-Stock


Font used on the bag is called Euphemia and it came with my PC. I believe you can download it here
Moon and other effects created by zungzwang


---
---