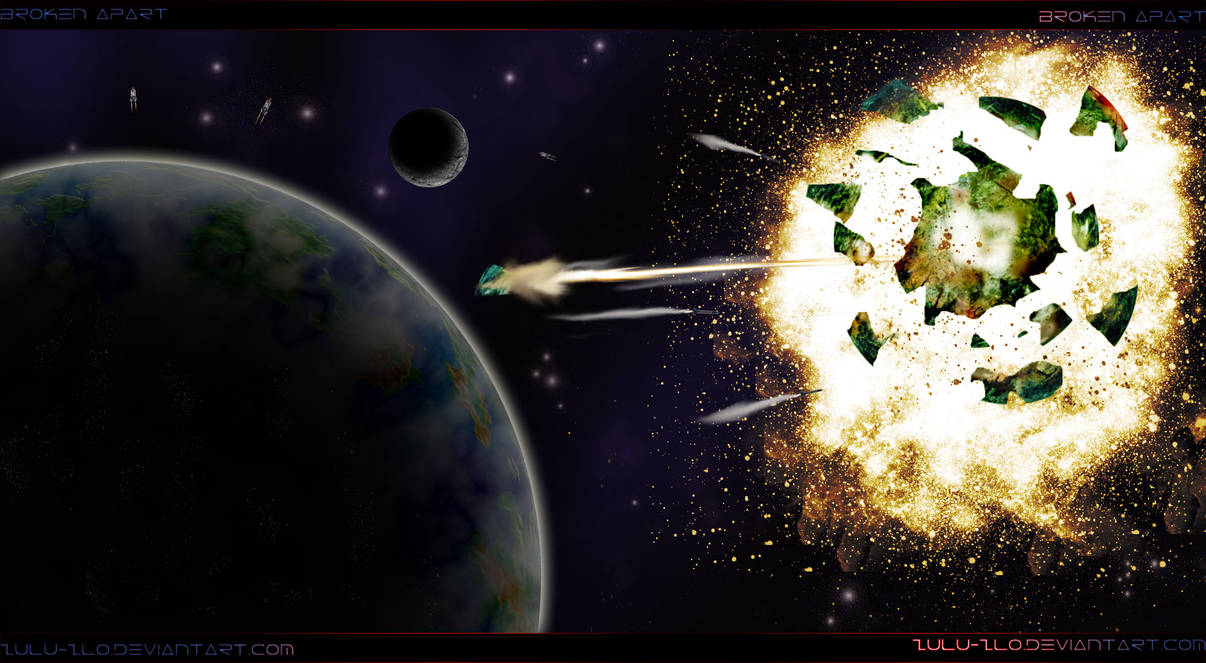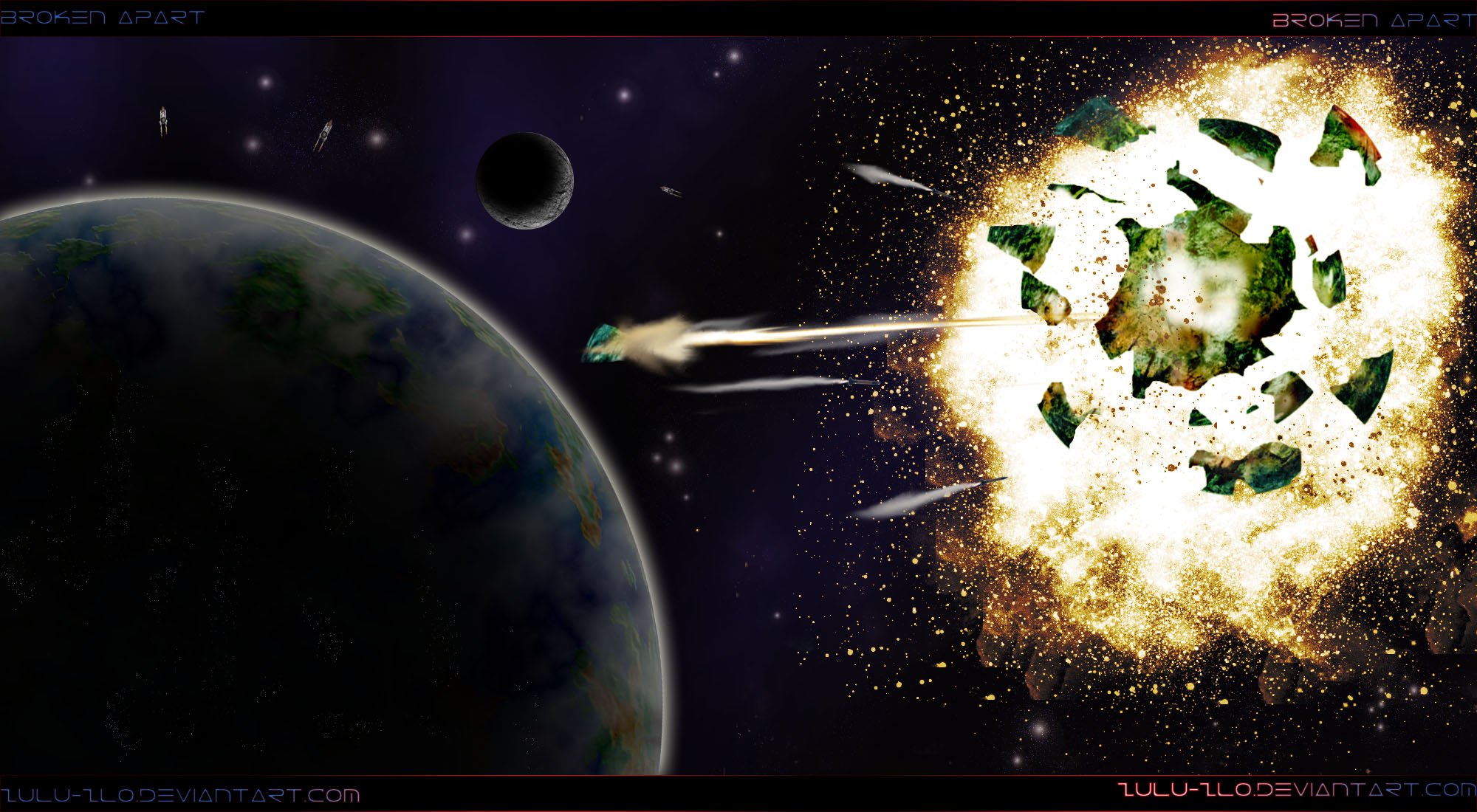 Watch

man, that explotion is hot. i like how you've done it. just that big planet.... texture is almost invisible, and atmosphere is too weak. try strenghtening it, this would help.
Reply

wow this is just beautiful..........u did a very good job on this peice.....nice to see ur work again...
Reply

Its looks very nice. The brushing you did you is great. But the bits of the planet seem to flat.

Reply

Cool!

Svidja mi se eksplozija.

sigurno.
Reply