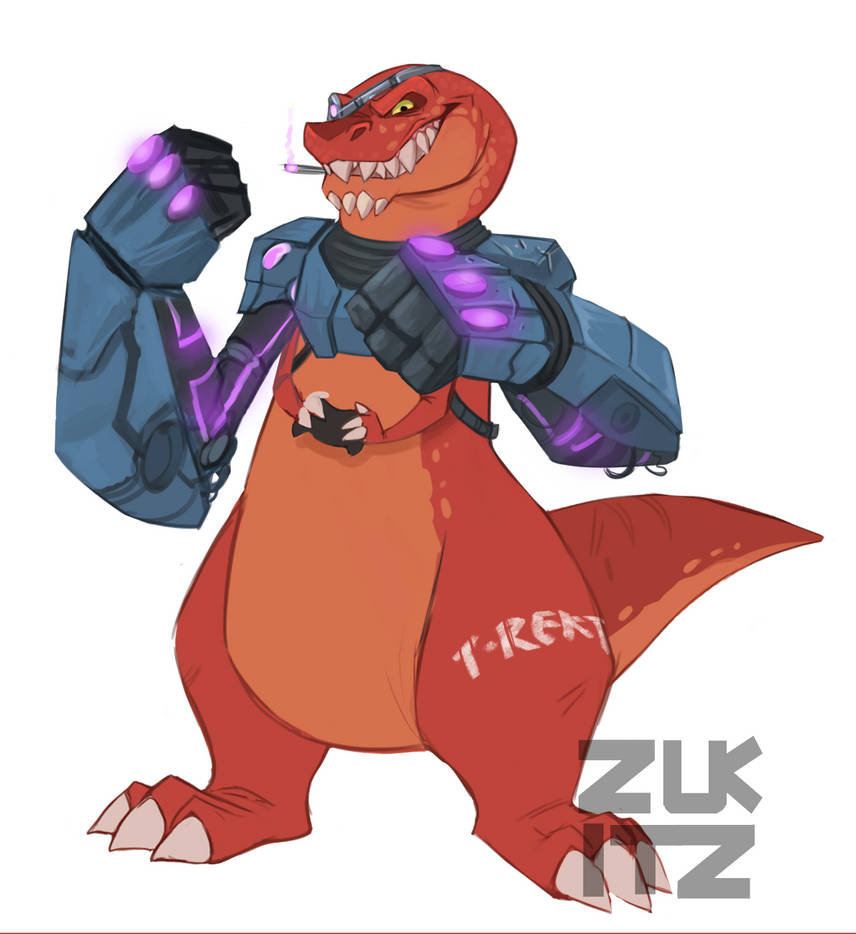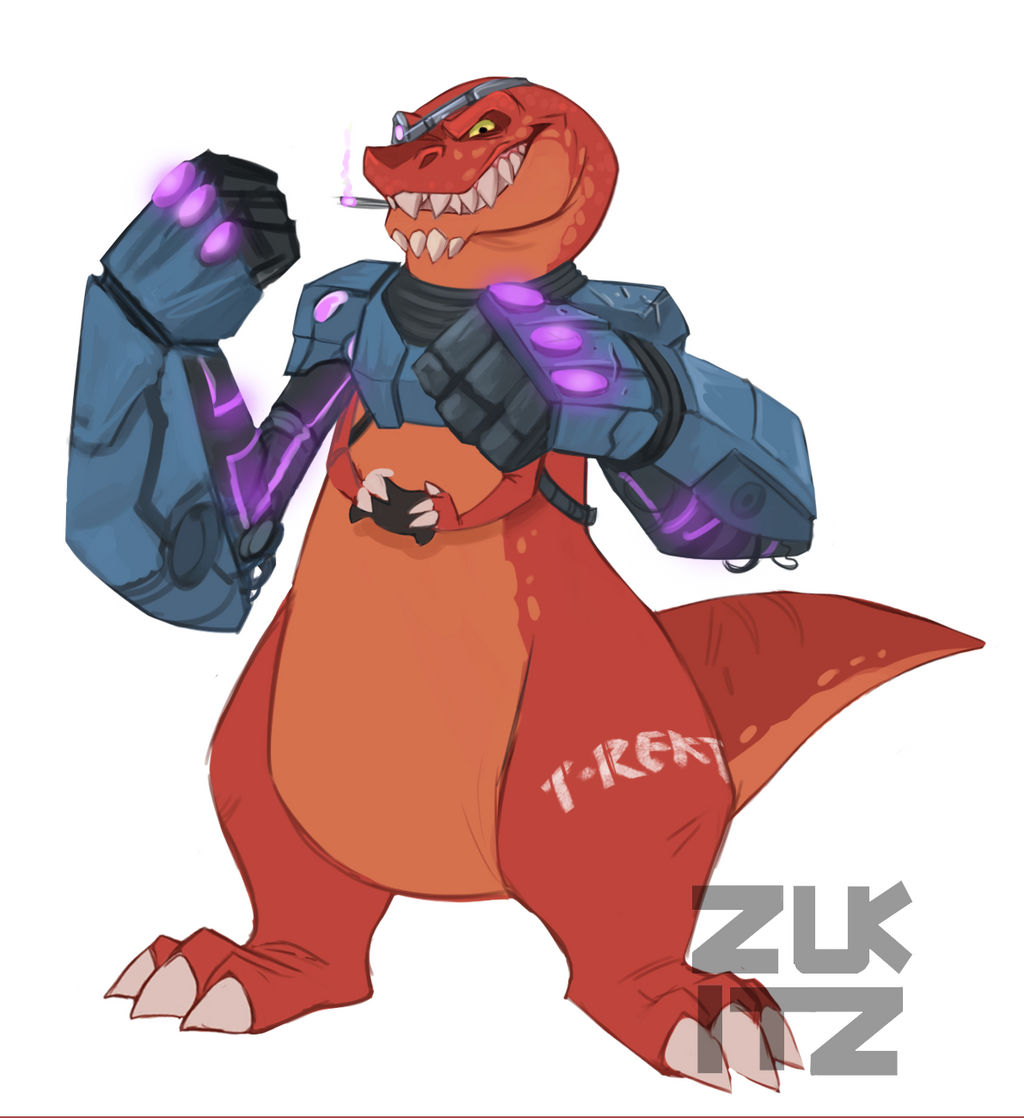 This is as far as I got on the idea before getting too busy with commissions. It was hella fun while it lasted!

Do NOT use the artwork at all without my permission. Do not steal, trace, repost, upload, sell, or use for any reason whatsoever. The artwork is copyrighted to me.

a total prehistoric badass!!

Reply

It is awesome, I love it!
Reply

Reply

Why isn't this a tv show yet? Your designs are amazing!
Reply
Thanks dude! Aw man, a show about sci fi dinos would be awesome!
Reply

Reply

Not only does it look awesome, but I just noticed the tiny hands holding the game controller. "Wait, it has 4 arms?" I thought, then I realized that the mechanical arms are probably fake!

So it uses the mechanical large arms to look more intimidating (and get more done)!
Reply

Man these are so awesome, love the concept lol
Reply