AND WE HAVE OUR KIRIBAN WINNER!!!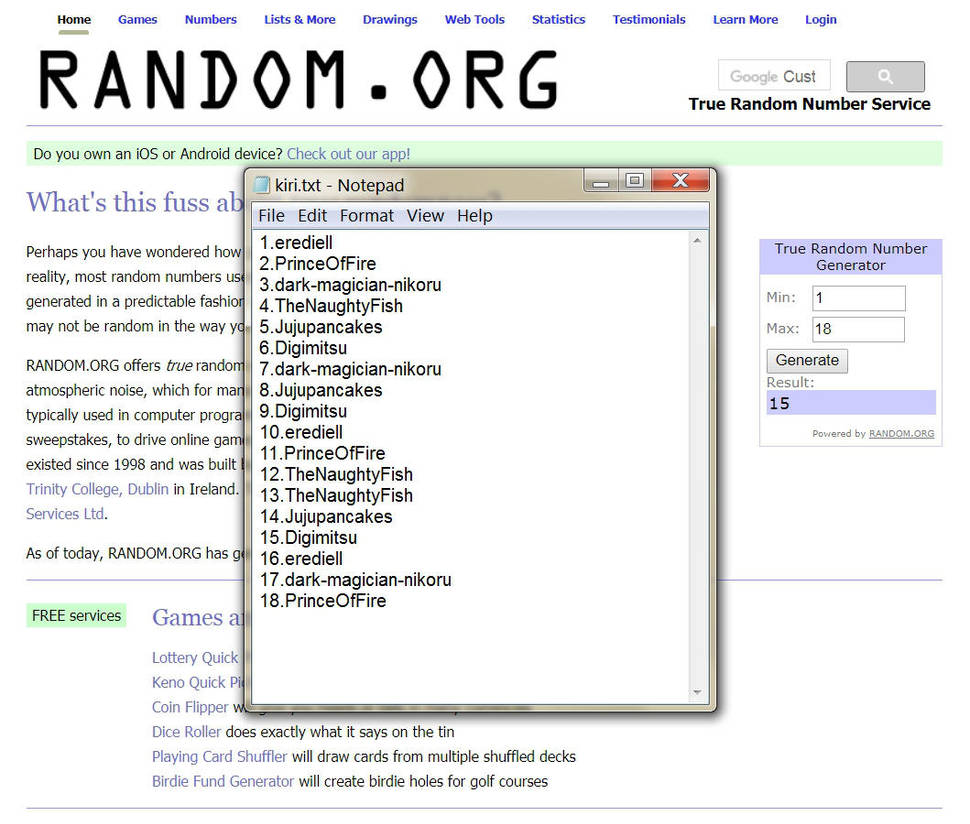 Congratulations,
Prizes:

Winner can choose one between two prizes: A free art commission up to $40 worth, or, A small plushie* of their character of choice made (can be non-human as well)
*Plushie prizes do not include shipping/mailing cost; You may cover the cost if you'd like to have the plushie mailed to you!
Please do let me know via note which do you choose, plus references etc~!

THANKS FOR JOINING IN MY KIRIBAN EVENT, EVERYONE~~ I REALLY REALLY LOVE YOUR COMMENTS ON THERE HAHAHA XDDDD I'm gonna reply it now~!
AND ALSO!! The pirate game I mentioned working on before is now out in the Steam store!
10% Discount price~ They have a raffle up now for those who purchased the game to win a future game by them too!
THANKS FOR YOUR PATRONAGE~

//end edit
Thank You, and have a pleasant week, everyone!