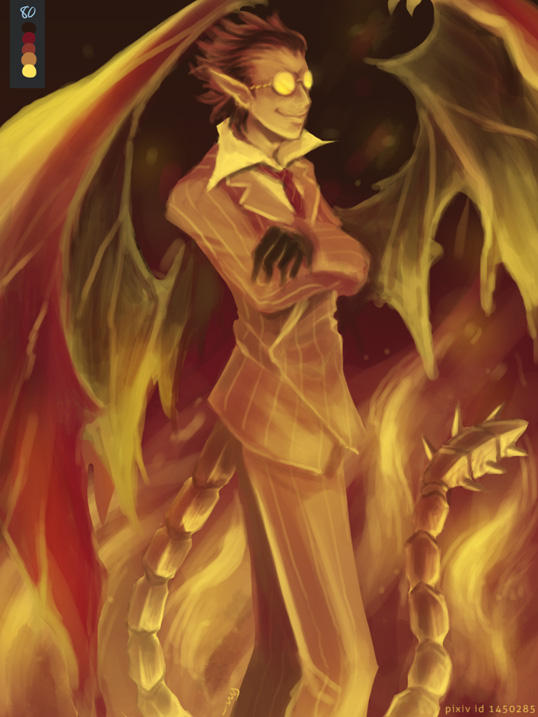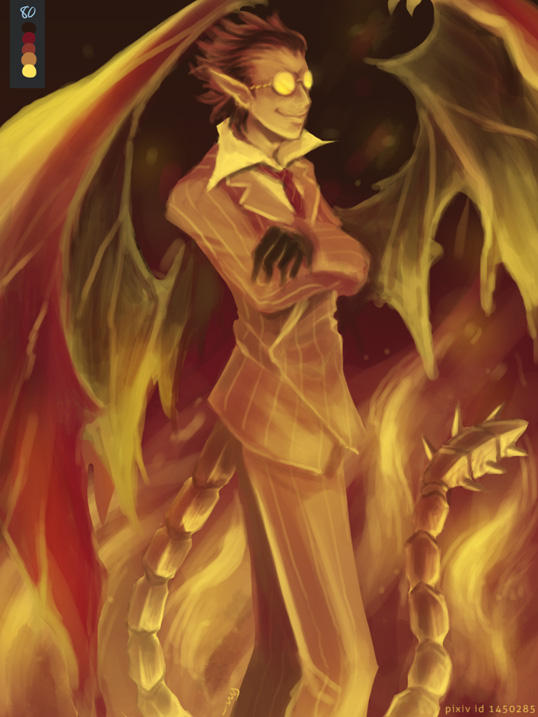 Watch
ASDFHDSHDSHF I'M SUUPER EXCITED FOR THE NOVEL'S VOL 12 TO COME OUT ON 30TH SEPT!!!

So many awesome things this month, I die /////


The novel's revealed cover is so AWESOME and the summary preview is already making me so suspenseful as to what's gonna happen next-- One of my top favs chara is featured this time and I just can't resist making my own picture

Was too lazy to flip back to find his Jaldabaoth mask reference tho
For fellow fans of OVL, hope you enjoy!!


On Tumblr >>
thatuglyducklingsjunk.tumblr.c…

KIRIBAN
: Ongoing from Sept 27 (GMT+8) until 11.59pm Oct 11 (GMT+8), Winners with the correct password will be chosen after event closing~ Good luck!!
Medium: Photoshop CS3
Demiurge from Overlord (c) Kugane Maruyama & So-Bin