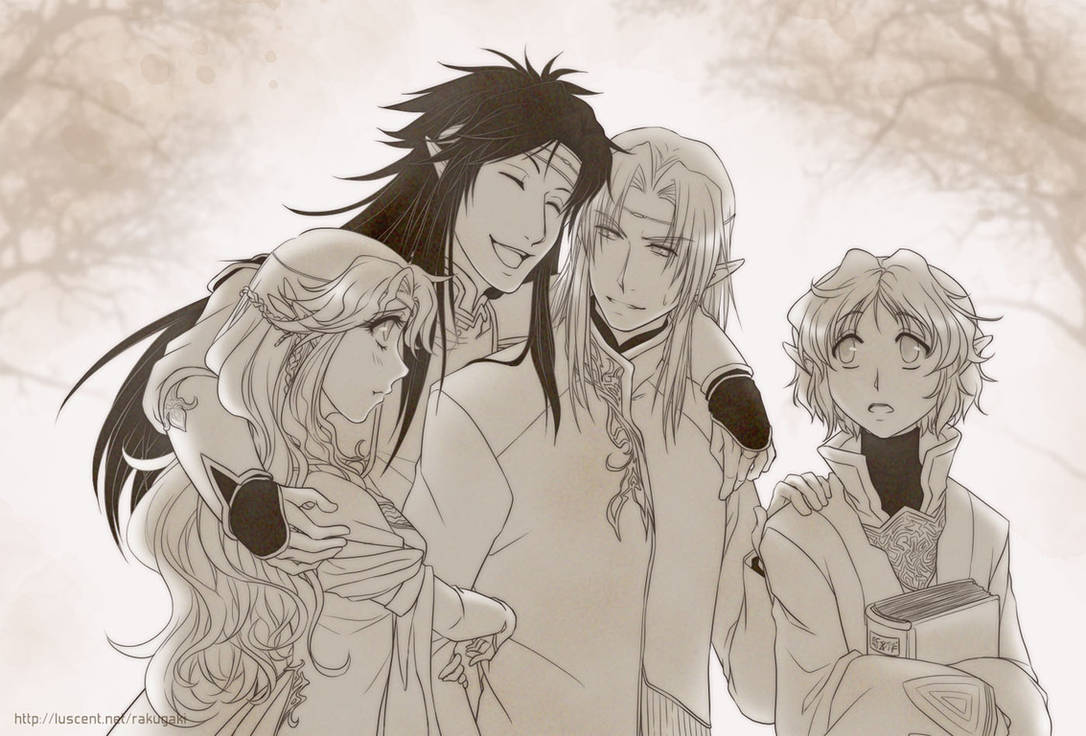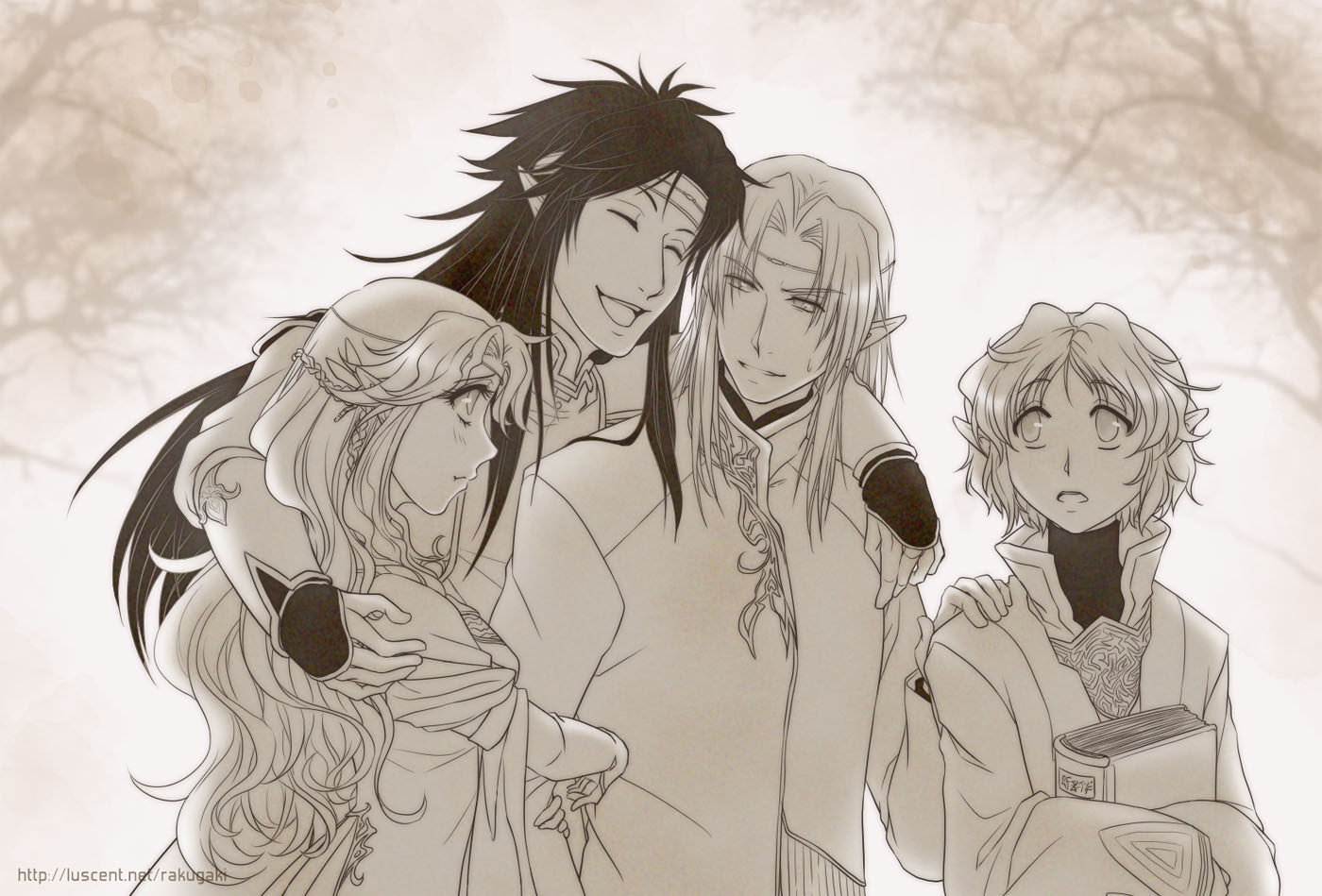 Watch
Spinel:
Hey Taffy, Z--!!
*LATCHES ON

*
I just found out this one village is having some kind of festival and dancing, you two will come with me, right?!

Since the both of you were just recently knighted, you'd be in some mood to celebrate, yeah??
Taffy:
Ummm I wouldn't want to go unless Zirkon comes too..
You wouldn't leave me alone with this human-mad fanboy, right Zirkon~?

Zirkon:
...
(

So annoying this guy-- )
...
*dislikes parties*
..Sorry Captain, I promised to help Orion here with some important work, so-
Orion:
*interrupts*
A-actually Sir, I don't mind if you'd prefer to go with the Captain, I can easily finish things on my own..?
Zirkon:

........(ORION--)
Orion:

Uh?! S-s-Sir Zirkon..? Is s-something wrong?
Spinel:
Good job young Orion, you'll make a
GRR8
knight someday

-- OK GUYS IT'S PARTY TIME~~~!

---
Happy Birthday to me (and MQ!) today!

*SMACKED*
Anyhow, yeah I felt in the mood for some elves today!

Other than Jade & Kai, the interaction between these four are very special and significant to me, ahaha~ Q u Q

My bbys have grown so much since so many years ago asdgsdhsdfj ///////////

Soooo many things happened concerning this series, but I haven't given up hope that it will be fully completed some day! Q u Q>
This is during the early days of their new acquaintance with each other (except for Zirkon and Taffy)... In this picture, Orion hasn't yet been knighted, so he doesn't have his circlet yet--
Until Spi decided he needed someone to have running around in another 10 years time COUGHS;; JKJK
And meanwhile Zirkon and Taffy had just been appointed as Knights; Soon these four will be the bestest of friends (and possibly more?! Who knows-- no spoilers for you~ :3c )
Magician's Quest & Characters (c) Animetor Lily
Medium: Open Canvas 6 + lazy coloring in PS CS3
It feels nice to draw for myself and my own purpose sometimes

(ಸ◞౪◟ಸ)