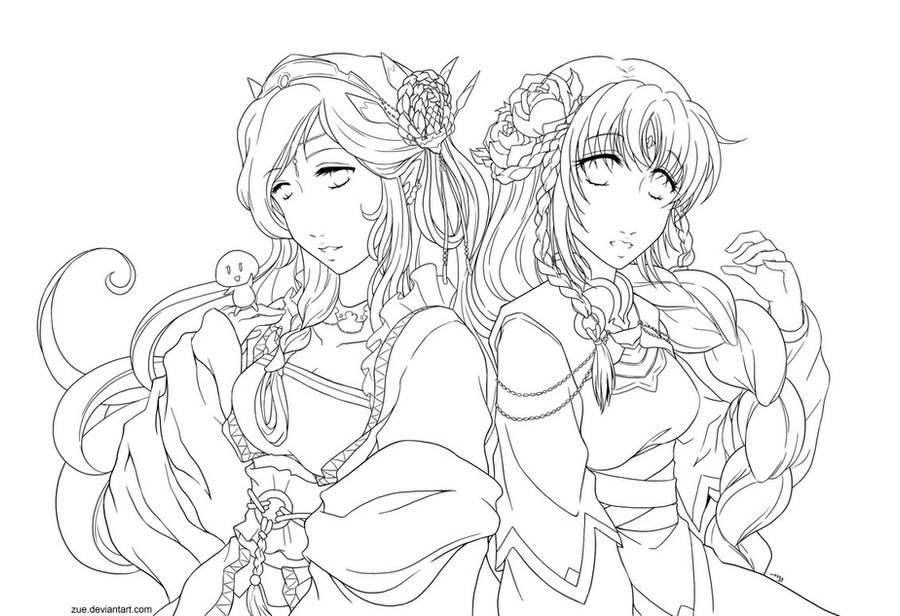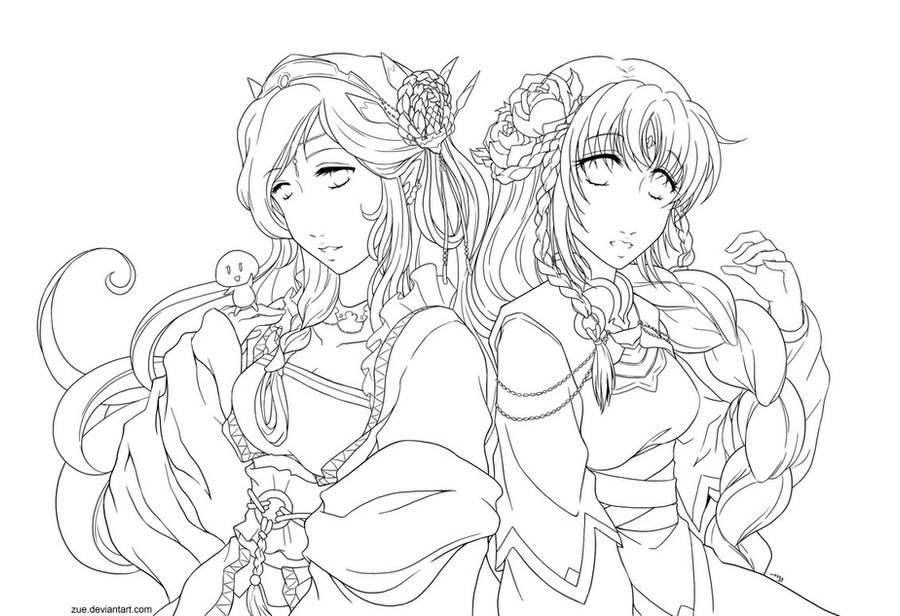 Watch

DURRRRRRRRRR I'm so slow *A*;; This is a collab with

! Of future Ophe & Jia, ohohohoh inking this took FOREVERRRR

SORRY ABOUT THAT REIKO OTL
Will update when Reiko finishes coloring! *u*


For

people, my rules are simple..
1) Credit me back for the lineart with link to this page
2) Do not claim the characters as your own.
3) Do not use colored version for prints/selling/etc that involves money, PERSONAL USE ONLY *___*
You are free to color it for practice/ for fun however you like, don't even need to follow their original color scheme if you don't want to.

You can also resize the canvas if you feel like adding more space for BG or etc.
Ophelia + Nita
belongs to

Jia
belongs to

WIPs:
[link]
Medium:
0.5 Mecha Pencil, SAI
<-- THAT'S WHY IT TOOK SO LONG OKAY Q 3 Q I HAVE NO IDEA HOW TO USE THIS