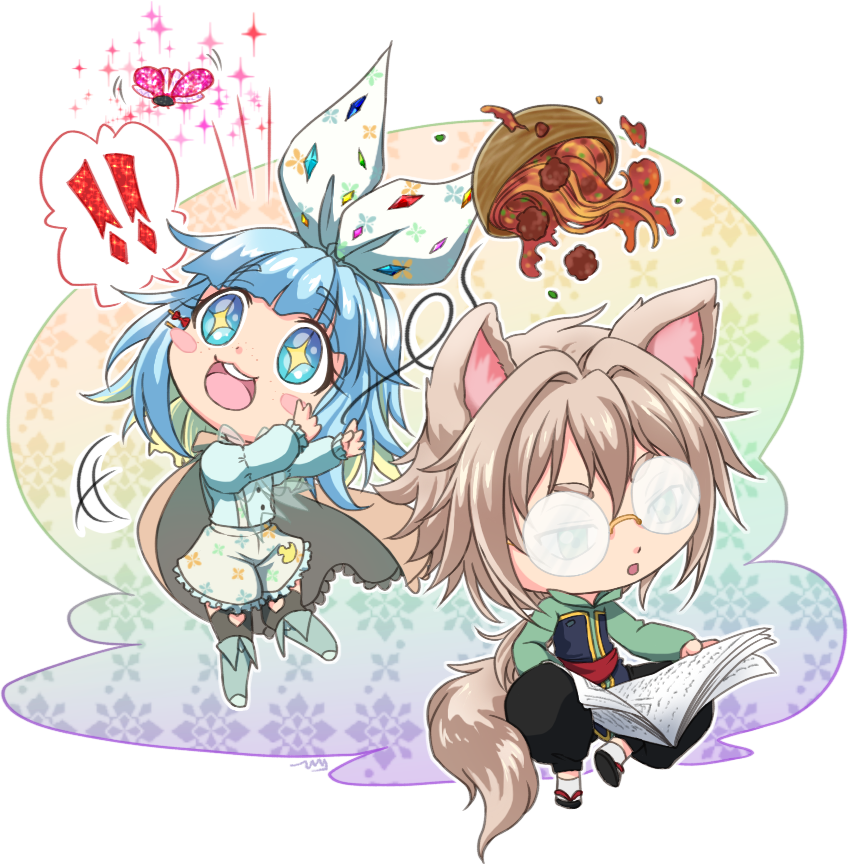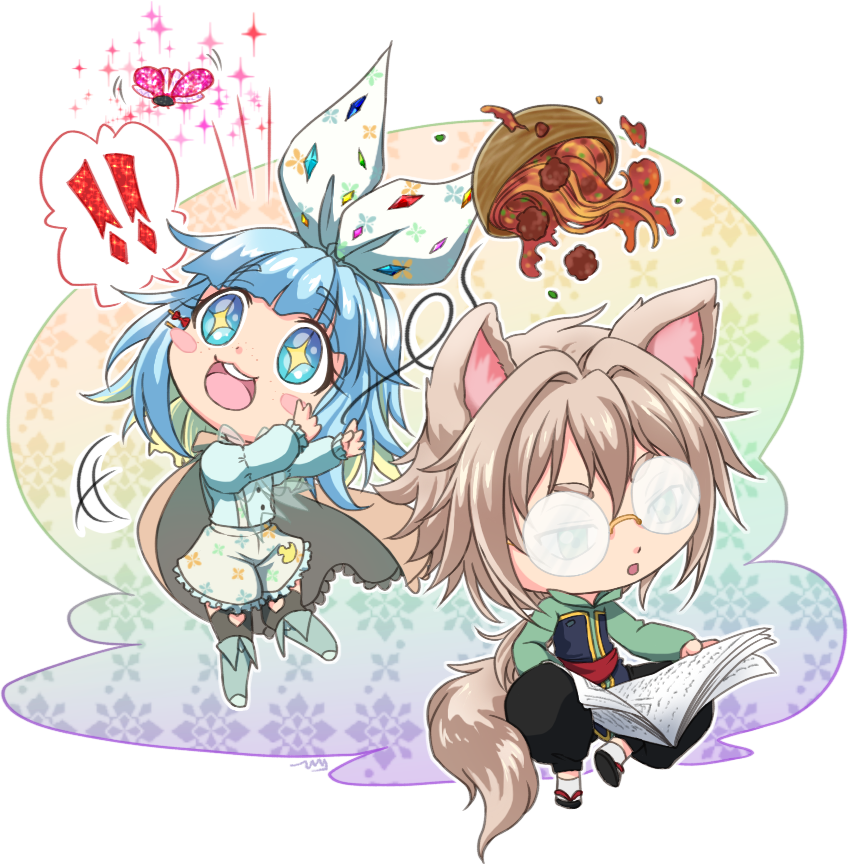 Watch

Kiriban Countdown Alert!!
.....and there goes the caramel flavored spag bol-- Maybe Gin should start wearing a mini umbrella on his head for protection in future *RUNS*
I'm submitting this from phone, and being such a genius I forgot to pre-type the description when I uploaded the picture from pc some time ago to stash

BUT!! This is a simple chibi couples art trade with Mizu, and these adorable kawaii children belongs to

and

! I HOPE I DID THEM JUSTICE ;; w ;; //

LOOK AT WHAT MIZU DID IN RETURN, AAAHHHHH ///////////// I AM JUST



Gonna spam much love later from pc cause I need a proper keyboard, rn I am in need to finish rolling around this thing called 'pain' asdfjdshgsdf BUT LOOK LOOK ARENT THEY SO CUTE ///////// QmQ <3333
Thank you for the trade, Mizuuuuu~~!!!!

Medium: Open Canvas 6, PSCS3 for textures/patterns
That said, I feel like later on I'd like to arrange for another couples trade in Aug-Sept with anyone who's up for it....


Reply

Eeeek~!! Really light colourful for Cutie combo!!!


Reply

Comeyyyy i love the bright colors!!
Reply

Reply

Ufufufu I wonder if his kungfu skills are power enough to have dodge skills

Maybe he will earn the exp points to do that soon enough?
Reply

A
M
GGGGGGGGGGGGGGG!!!
ZUEEEEEE!!!!!!! //TACKLES U
When Mizu showed me this I almost had an heart attack T///T I MEAN THIS IS TOO CUTE AND PERFECT!!!!
This interaction between them seems totally accurate, not to mention the caramel flavored spaghetti too

you nailed it Zue!
And AAHHHH DUCKIE IS SO CUTE!!!!//CATCHES THAT BUG FOR HER. Gin can't get mad at her uvu...even if he will be covered in food <3
Thank you so much for drawing my boy! I hope you and Mizu had lots of fun making this AT! The results where amazing <3
Reply

Reply

//CARTWHEELS INTO YOUR COMMENT SECTION HELLO ITS A MI, MIZUMI!!!
HNGG LOOK AT MY BABIES THEY LOOK SOO GOOD IN YOUR STYLE T///T ZUUUUUE PLZ THIS TURNED OUT SO CUTE

TEACH ME YOUR CHEEBY WAYS AAA!! I just want to steal gins newspaper and then pet his fluffy tail and ears-- but he'd never let me

i love how you nailed their relationship down to the weird food combo and gin being quite misfortunate because of a certain sparkle loving girl

but srsly caramel spag I can't even //cackles it's pure sugary evil genius
thank you for the trade T///T ! Hope we can do it again sometime in the future
since you have so many cute pairs i need more opportunities

Reply

Reply