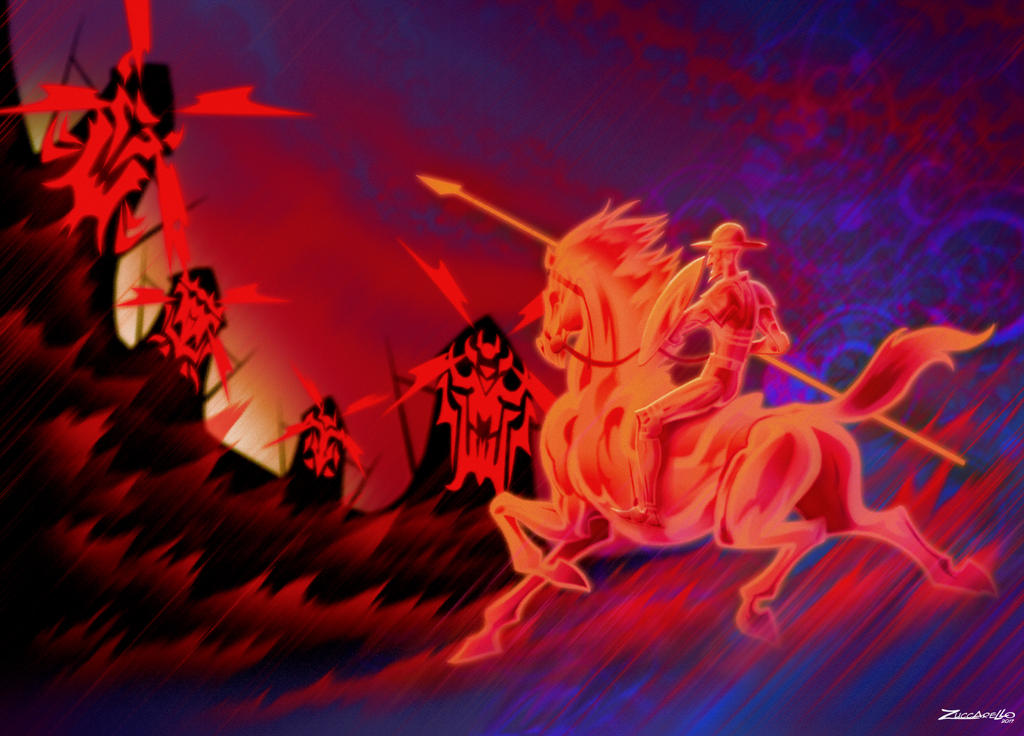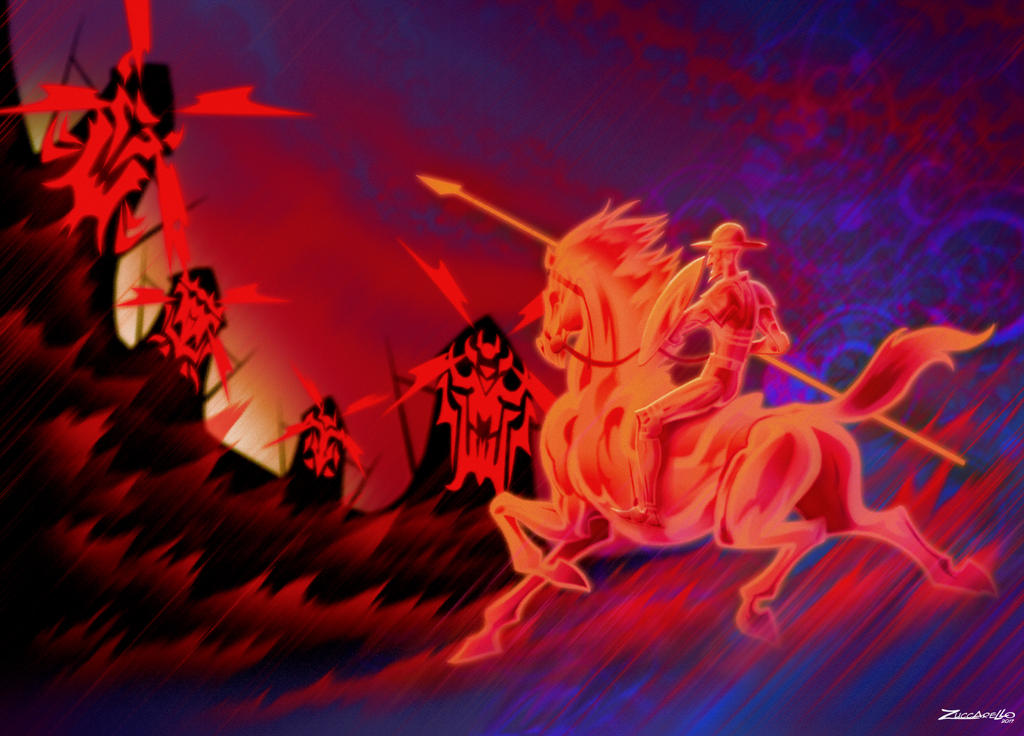 Watch

Reply

Yes it is him, but I've used this character for express also another point of view.
Reply

What other point of view?
Can it be something related to the sanity of Don Quijote?
I'm rambling a lot ... that's what I think
Reply

Yes, partially, it means the folly of doing an impossible, or very difficult, venture, but also the desire to become something more than what we was previously.
The light behind the monstrous mills is the goal he (we) want to reach.
Hence the title of the illustration.
Hope it is more clear now.
Reply