As you can read in the title, my first semester exams are over that means I can get back to work again.

I'm planning to finish with the major arcanum illustrations. I have to redraw the first few cards, because when I started it, I tought it would be an experiment with composition, shapes, and texture. That's why some cards are a bit different. I also planning to sell printed tarot decks, but I don't know when will I finish with the whole deck... x_X I still working with them, the next illustration will be The hanged man. I also want to notice that I'll write my journal entries in hungarian, but it mainly concern to my hungarian followers. Until then I brought you some tarot feature.

Végre túl vagyok az első vizsgaidőszakon!

Most, hogy végre letudtam a vizsgákat, újult erővel indulhatok neki a munkának. Az elsődleges célom az, hogy befejezzem a nagy arkánum illusztrációit. A tervek között szerepel az is, hogy újrarajzoljam az első néhány kártyát. Valójában az egész tarot sorozat kísérletezgetésnek indult, úgyhogy jó lenne egységesíteni a lapokat. Nem titkolt szándékom, hogy majd meg lehessen rendelni a jövőben, de ehhez képest még sehol sem tartok... x_X Nah majd idővel készülgetnek a lapok, épp most dolgozom a következő kártyán, az akasztott emberen. Jah és ami még fontos: a további journal bejegyzéseket magyarul is írni fogom, így a kedves magyar waccsolóim számára is könnyebb lesz nyomon követni. (Nem mintha idáig olyan sok journal posztot írtam volna...

) Meg persze így az angolt is gyakorlom valamennyire. (: Addig is hoztam nektek egy kis kártya feature-t!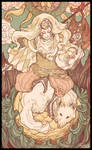 :thumb308862235: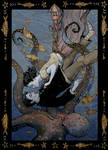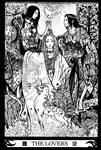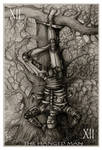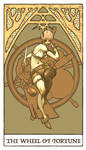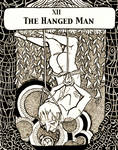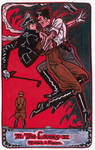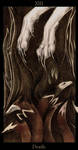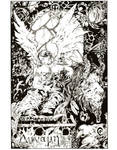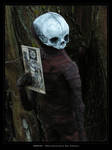 :thumb323095371:
If you interested in wip photos and sketches, visit my tumblr. I update it more often.

Mégvalami: a tumblr blogomat gyakrabban frissítem, ha van kedvetek wip képeket meg pár skiccet nézegetni, akkor klikk:
[tumblr]