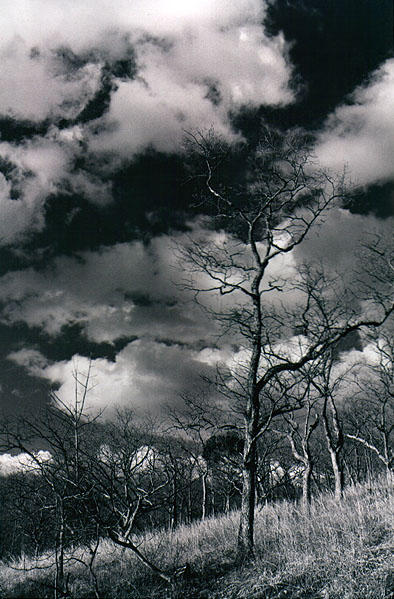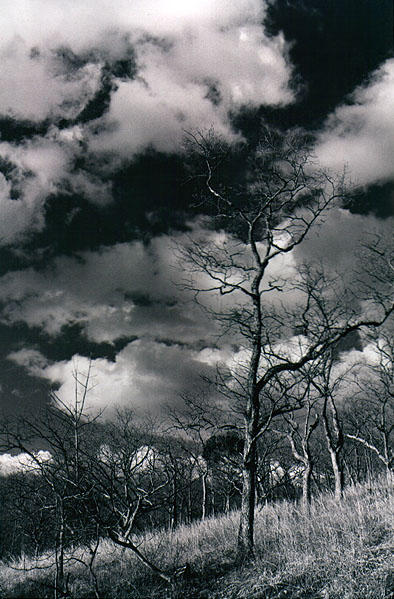 Watch
Weatherbeaten trees on a Missouri glade after a thunderstorm

I've always liked this one a lot...did you use a polarizing filter to get the contrast? ~P
Reply

I used a red filter. I also used it on the sky tree one. I love red filters, though I guess when you use one you usually end up looking like an Ansel Adams wannabe.
Reply

Please. He was a hack. *collective gasp from the audience*
I read an interesting article recently about some photographer talking to his Japanese assistant. She'd not seen Adams' work or heard of him before. Out of curiousity, he asked her what she thought about some of his photographs. She basically responded, "eh, they're pretty. Why?"
I love that story.
Reply

hauntingly peaceful. nice.
Reply