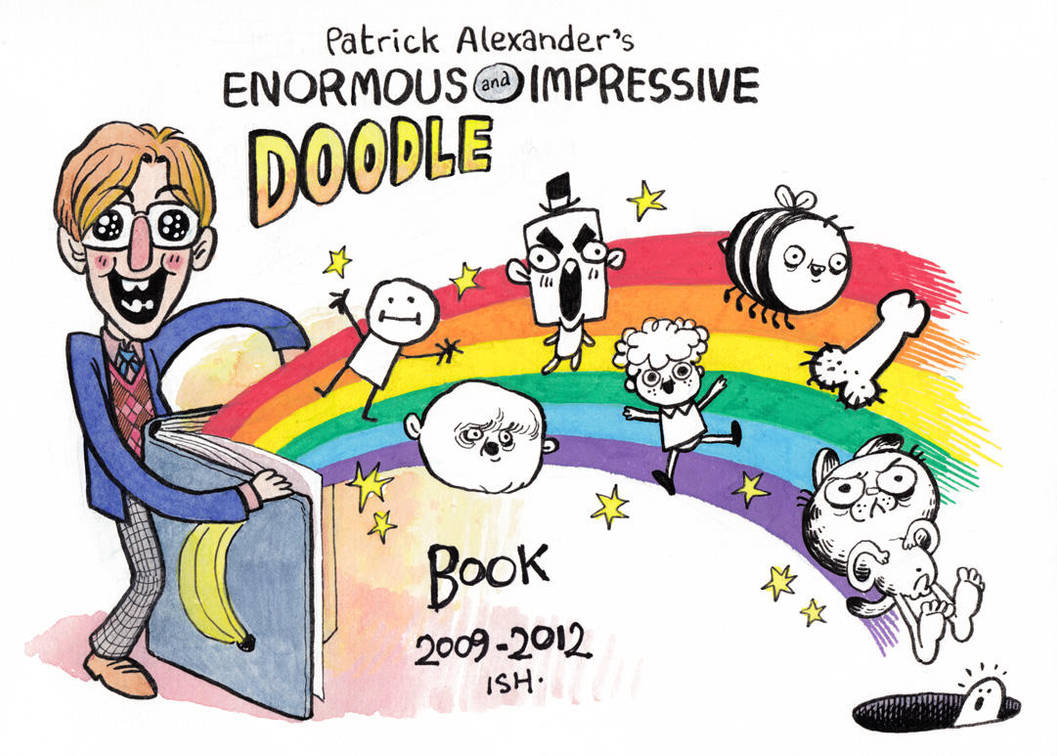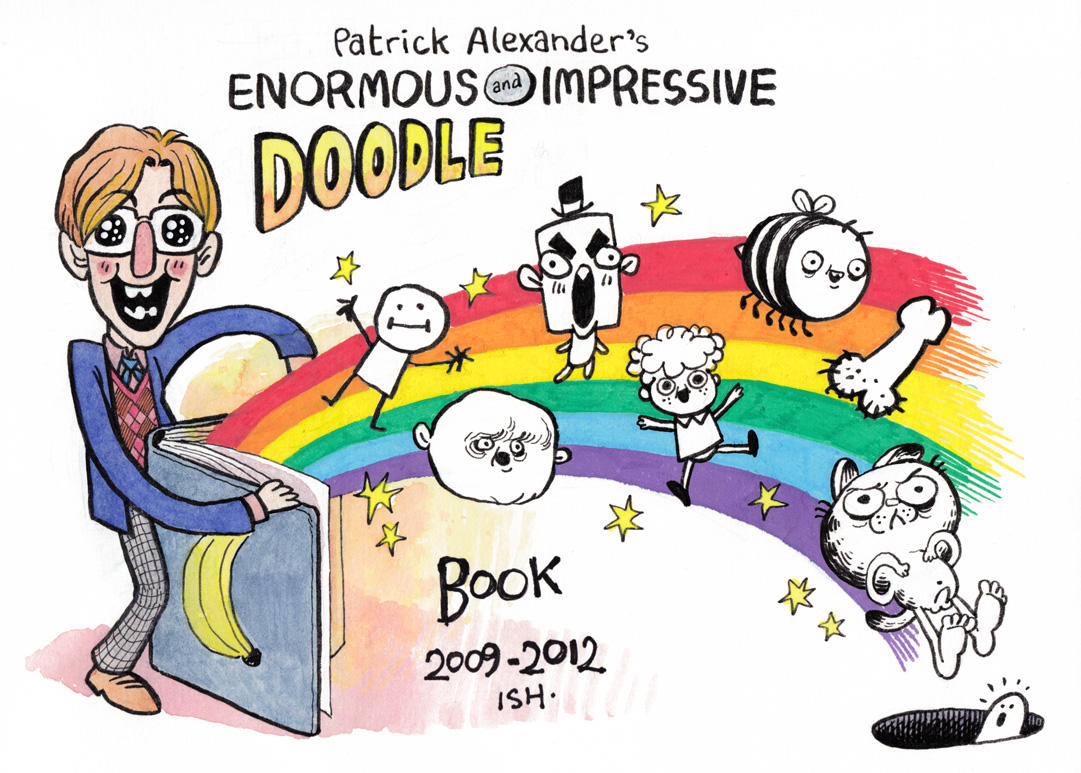 Watch
I put together a big, fat sketchbook PDF, featuring
190+ pages
of doodles, notes, sketches, drawings and miscellany, from 2009-ish to 2012-ish. You can
buy it for a single god-fearin' dollar at gumroad
, and
I'm posting some of the contents
under this 'doodle-book' tag
on my tumblr.
This picture, as the cleverest of you may have realised, is the cover I made for it.
Haven't done much 'finished' art lately, but I've been putting bits and pieces up on
my tumblr
, so check that out if you haven't yet.
EDIT: For paypal lovers (?), the Doodle Book is now available at
sellfy too
.

You're a freakin' legend, and oh god I laughed at that Garfield on the cover.
Reply

I just realised where that book is placed and the rainbow is coming out of your shlong.
(Also, I bought your book - i'm a friend of a friend and have always loved your stuff.)
Reply

You're one of the few people of whom I'd buy a doodle pdf. Gonna take a look!
Reply

Reply

I've had a blast... (reading it? looking at it?)!, makes me wanna doodle whatever the fuck comes to mind for hours.
Worth way more than $1, I paid $10, and I'm feeling cheap
I wish you the best with this and whatever you're doing with your life at the moment.
Now I'm gonna put it up on mediafire and share it everywhere (jk)
Reply

Classy as ever, eh Patrick?

Reply

I'm sure I don't know what you're implying.
Reply

Well of course you don't.

Also, your caricature/drawing of yourself is adorable. If a little sinister.

...But that may be due to the fact you appear to be pissing that little rainbow of madness.
(Hell, if it weren't for the dicks I'd probably be happy to give that to my little niece! .....Yeeah. ...I'm the best uncle.)
Reply