Journal Entry:
Fri Feb 5, 2016, 3:41 AM

Zouberi News I

Zouberi News II

Zouberi News III

Zouberi News IV

Zouberi News V

Zouberi News VI
Note: I have already written this some time ago, I just didn't have the time to edit and publish it here. So, things saying "now" might be a bit older, but they're still not outdated yet.
Badum! I've got a month premium membership again. It's now called "core" and comes with an ugly symbol. And then they doubled it. The price. For no new cool features, nothing new at all. Like "Rename it and double the price, it'll sell anyway!" Goodbye to all my dA points, farewell. Wtf, dA, seriously, what the fuck!
There are so many things you could actually do to make dA a better place, but you have just fucked it up even more. I hope you'll make less money with it that way. Come on, go back to your roots and give the users what they really need.
We could use a group overhaul for example. The old group management system is buggy and still not optimised for the admins' needs. And the ways to submit artworks could be smoother and more intelligent as well. Oh, and speaking of groups, the new group notifications in my inbox really get on my nerves. I'm used to thumbnails, small thumbnails! Now I get really big ones in a vertical-only scrolldown-fucking shit. I don't have the time to view the things this way. I used to pick the thumbs which looked interesting and that was a quick way to find the good things and ignore the rest. I need that back. Now.
OK, stop the rant. It's time for some good news now. I have released a
new portfolio
for example. It shows something like a best-of of my concert photos. There are a lot of festial shots, which can't be found in my gallery here yet, so I guess it's worth a look, if you are interested in that. Rumour has it, that I'm working on my own website as well...
What else is decent, I got printed in a German magazine.
Legacy
n° 8, 2015 features some photos I took and a short report I wrote about
Hörnerfest
last year. Kewl thing!
While I left my dA account alone and rotting, I have been pretty active on my
FB page
, posting more stuff than ever before. There are also some things you can only find on FB, my quick shots of Gamescom 2015 in Cologne for example. Other works are linked to be found at
Vita Nigra
magazine, concert pictures and stuff.
Besides, I have just created a new account on
Flickr
and one on
Viewbug
. Let me know, if you're going to follow me there, I'll follow you back. And if you know someone who's really worth to be taken a loot at there, I could use some inspirational links, too! The next step will be to get my 500px and maybe Artwanted back on the track as well. Hopefully. It's a lot of work, posting stuff there, showing works here, getting attention there and uploading that there... I think you've got the point.
Latest polls:
Photo communities
Core membership
Egoism: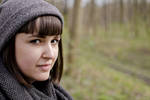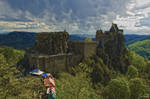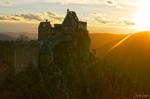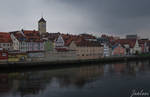 Have a pretty day,


Facebook

Portfolio

500px

Watch

OMG THEY DOUBLED THE PRICE?!? Jeez dA really starts to suck... :/
I am looking forward to the rumourous website of yours.

So you decided to draw back from dA?
Reply

Draw back? No, quite the opposite! I'm trying to do more here.
Reply
Reply