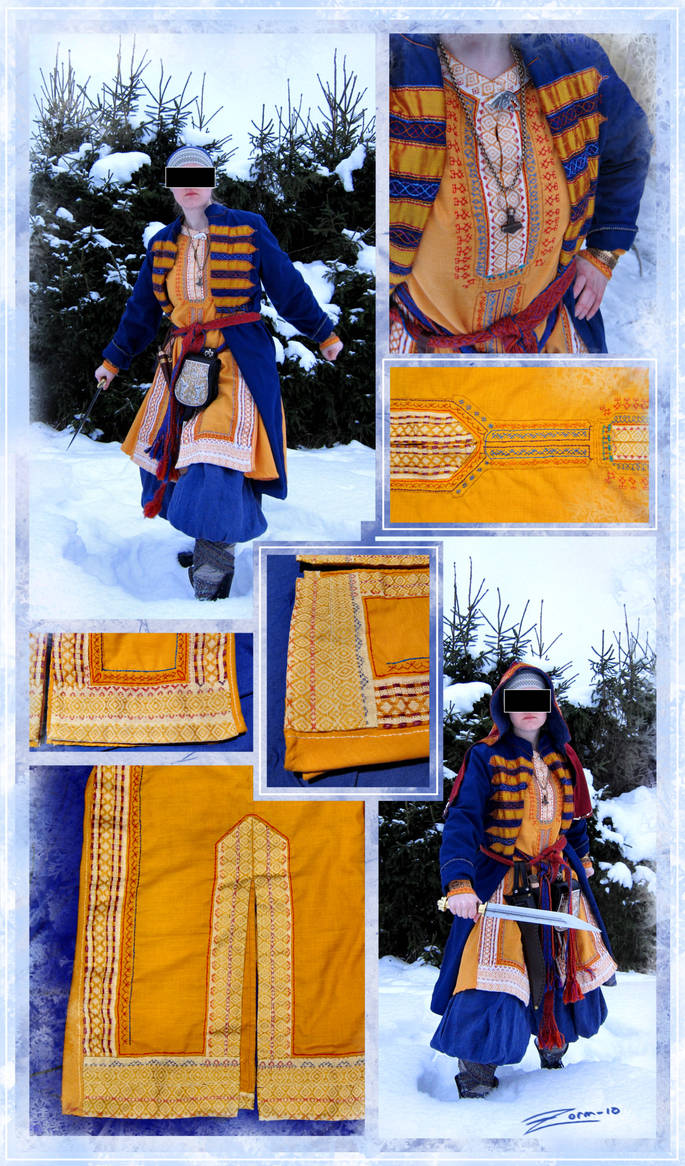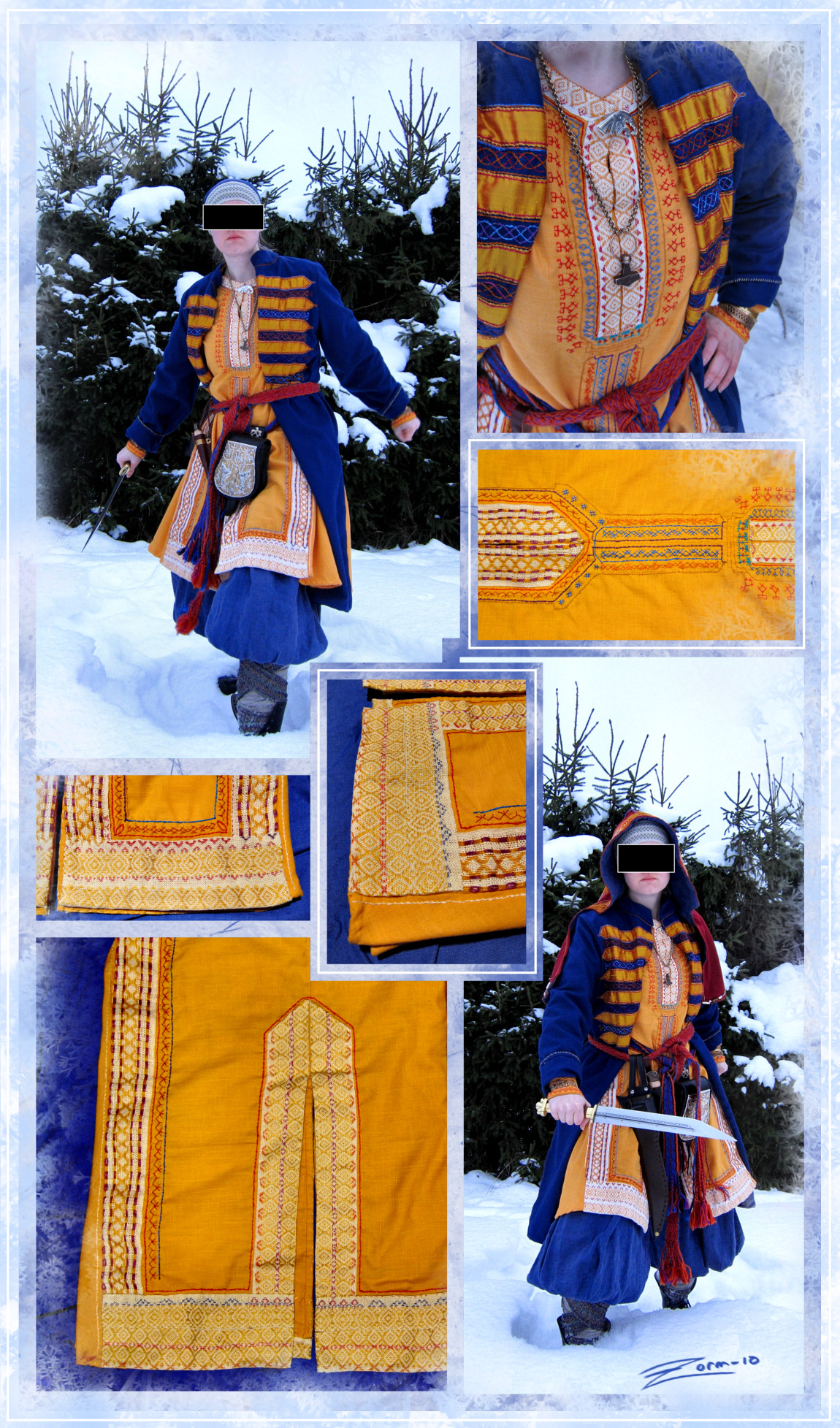 Watch
Embroidery patterns should for the most part correspond to those found in Finland and East Baltic regions during the late Iron Age. The tunic has been cut along the standard kirtle pattern, albeit without the frontal and back gores.

About 60% of the tunic's details are hand-embroidered (DMC and silk thread). The blue Rus-style kaftan is a work-in-progress garment (so far this is 100% hand-stitched and embroidered).

I've allowed myself some creative leeway here and there, but this is what I'd imagine a Finnic-Varangian merchant might've looked like in the 10th or 11th century.


Photos taken in -15C frost, so that required an extra woolen layer to go underneath the whole ensemble, but generally speaking these are quite warm.