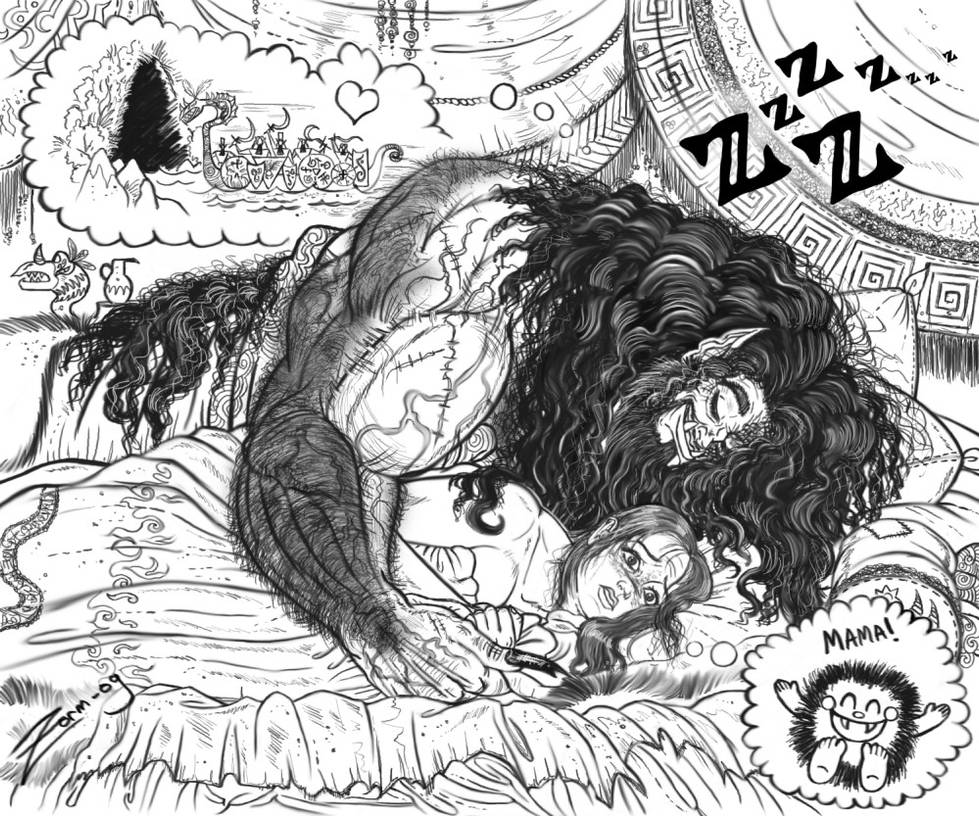 Watch
Haven't drawn my parody couple for a while, but after reading the brain-melting Twilight series I got so many inane plotling ideas that this had to be drawn.
Hiid and the crazy warlord start eventually getting along 'much better', but she soon begins dreading the consequences. What if something abnormal that'll break your ribs and pelvis rapidly infests your insides... It's especially worrisome as she has ages back derived certain assumptions about Khran's bloodline, no matter what he claims. And egads, aren't those folks
fertile
...
There exists a book called
Rupturing the Fawn of Morning
in the Iota Sphere universe. It's about rainbow-furred werewolves that glow in the full moon, and it involves a single monster pup. Hiid has read it, and knows about the laws of fantasy. ;D
I know the pic's on the wonky side, but it's quick-ish joke tosh, so I don't really care this time.
At least Khran's not sparkling in the sunlight. That would be... abominable.
The Curse of Rha-kan'Ocka belongs to me.
ETA:
If you don't get the title, it's from Lordi's song.
[link]