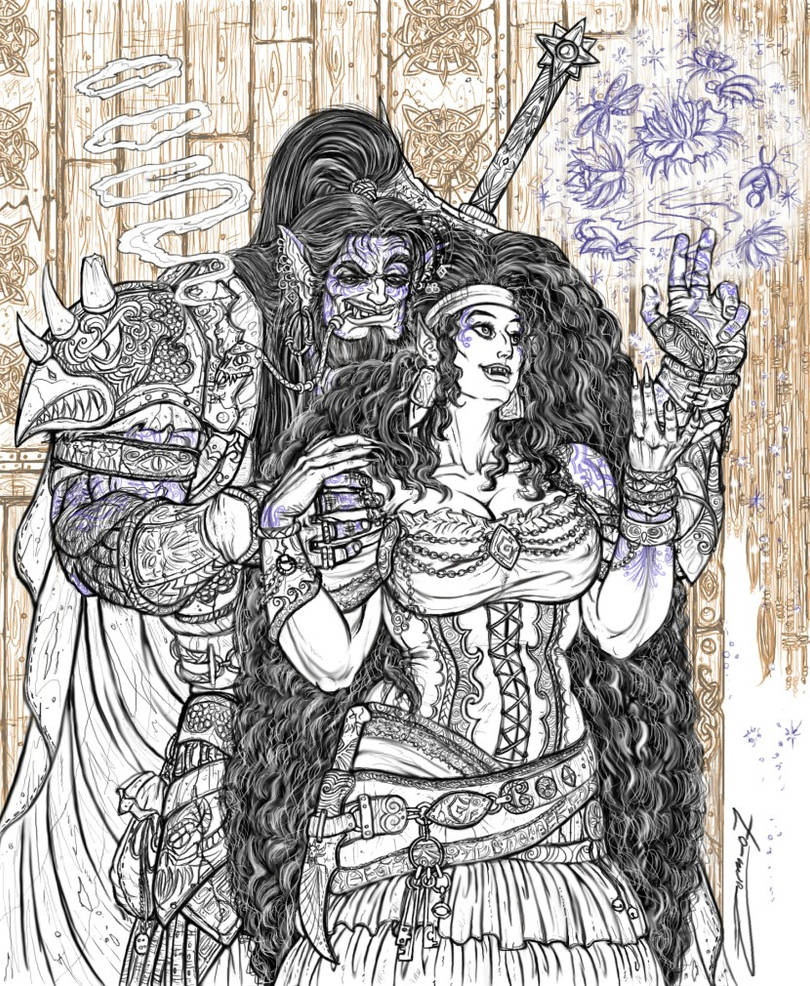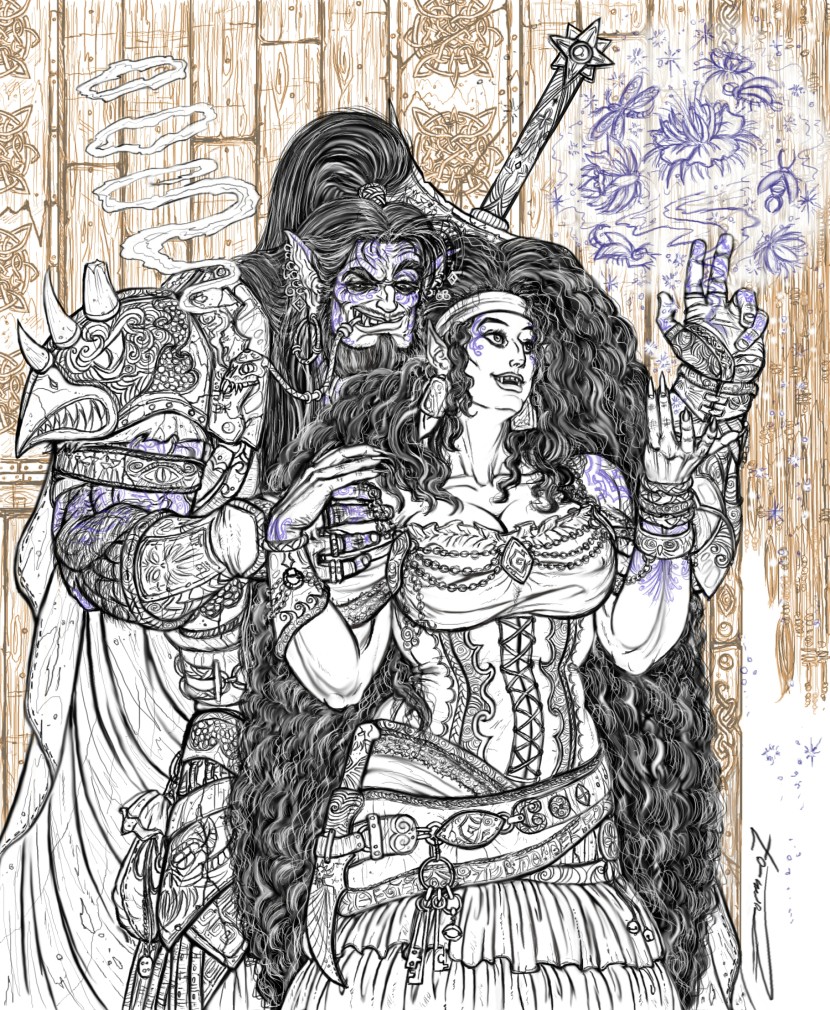 Watch
You shouldn't let all sorts of lewd wandering wizards overimpress you with their cheap trickery when your husband is off waging wars, as afterwards you might find the valuables of the house looted, aside from some other unpleasant little "presents" that can be noticed merely a while later...
Guarh G'Uhageid and Ghodigh'irm in their younger days.
Ever since I gave the younger G'Uhageid that Macbeth-beard, I've started imagining him speaking with the voice of John Rhys-Davies.

======
I wish people wouldn't so much overlook uncolored lineart. This phase is a lot more difficult and requires much longer hours than the color additions.
=====
The Curse of Rha-kan'Ocka belongs to me.