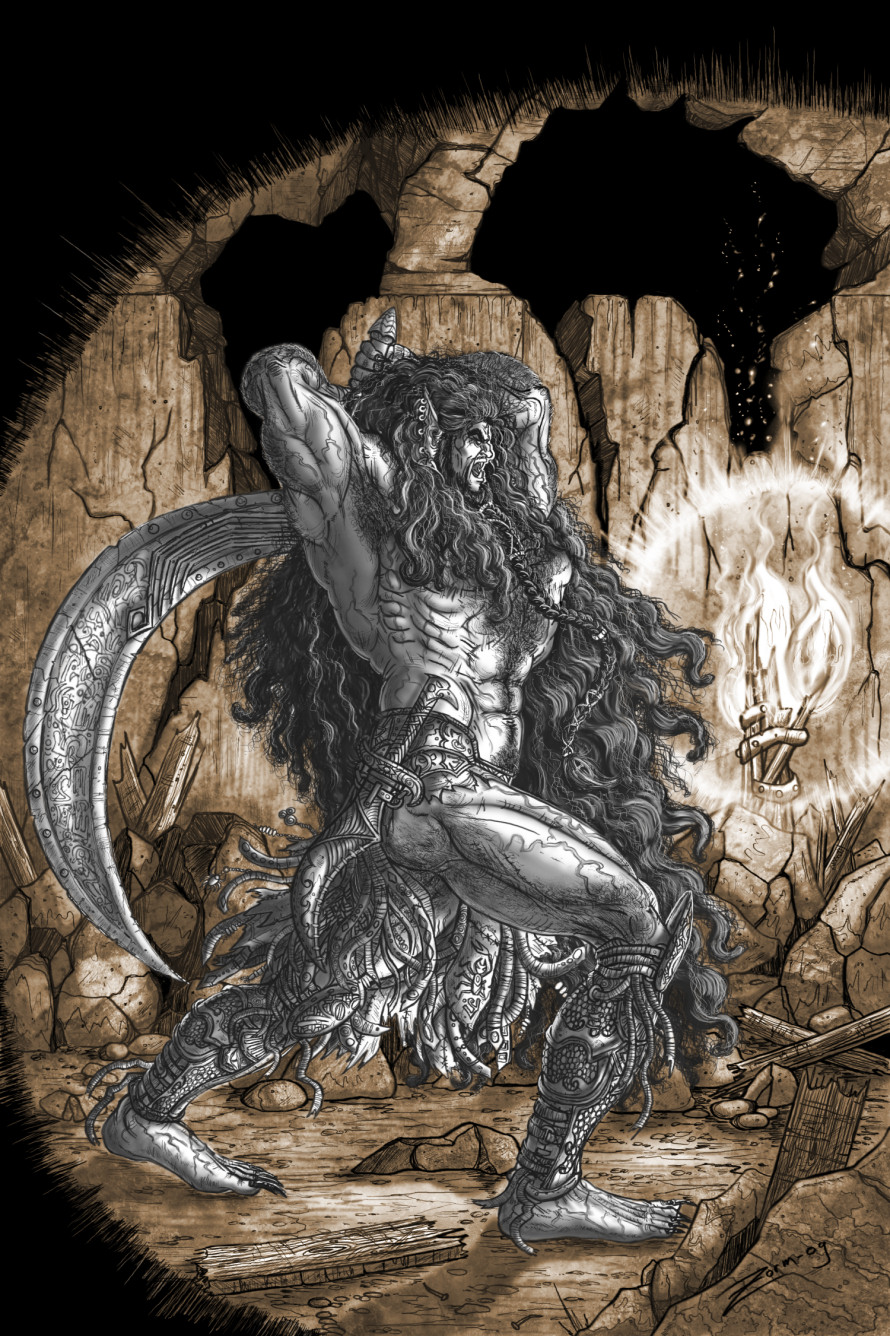 Watch
Durr... another novel illo. Damn I'm behind with my schedule. Still haven't edited all of the text either. I was supposed to have more time during the passing fortnight, but what did I end up doing? Sewing a winter cloak for the weekend's SCA event. ¬_¬
It turned out quite nice, though, so pics will be posted.
He swung the scimitar over his shoulder, both hands grasping the handle, and returned it with a horrible force against the last obstacle. Metal creaked and bent under the blow. Wood splintered and flew into every cardinal point. --
"Hurrrgraah! Horrrghrrr! Thus spaketh Gh'alowazahrh, Lord of the Blades, Skull-Cleaver and Warrior-Reaper!" He stopped and deliberated for a second. "And now also the Door-Shredder! Ruahahhahhaahorrrh roh roh roh horrh!"
...or somesuch blather.
The Curse of Rha-kan'Ocka belongs to me.
I still haven't decided whether I want two-color pictures or black-and-white. I just think this kind of scheme would separate the background better from the character.
Peeps, plx to be commenting moar. Silence makes Zorm sad.