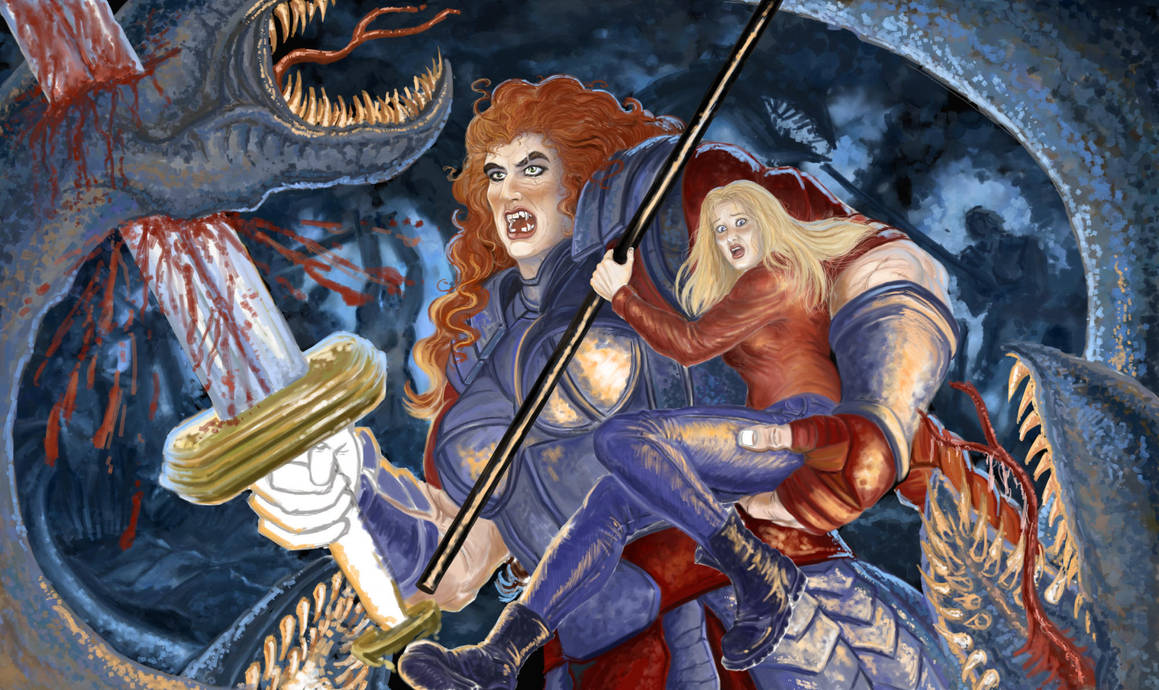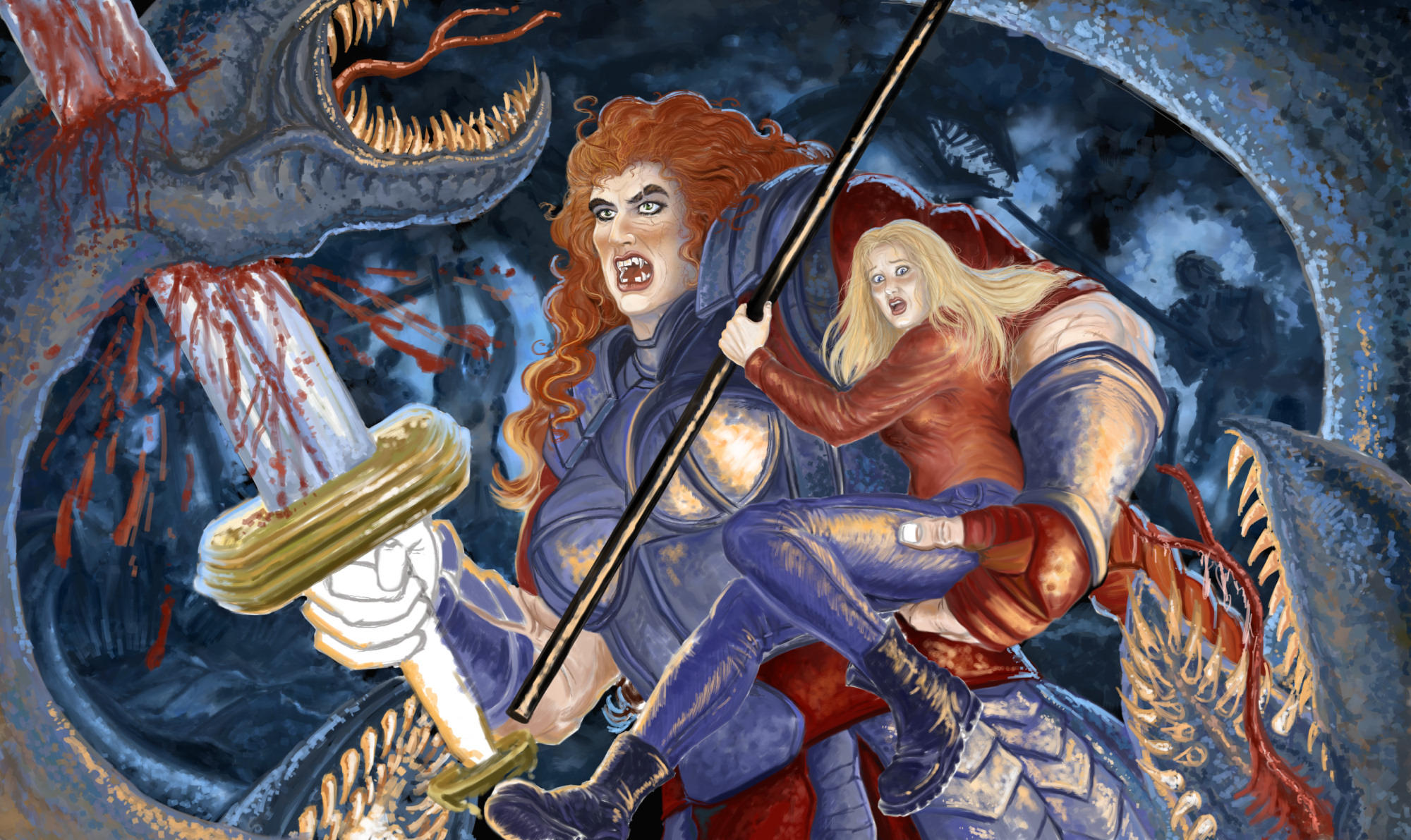 Watch
Unedited WIP painting without shadow/texture layers,
Shadaan
has provided some good feedback on it which'll be implemented later (hopefully my present attention span of minus five seconds will hold together this time...).
Very
The Last Dark
-ish, characters Linden Avery and Frostheart Grueburn, some other giants in the background.
(c) Stephen R Donaldson

I'm at the end of The Last Dark. This artwork is awesome! This book is awesome!
Reply

Hey there! Okay if I use this as an illustration on my blog post tonight? Let me know if it's not, and I'll grab something else.

Thanks! Hope all is well with you.

aliantha
Reply

Oooh I'm halfway through the Last Dark...

Reply