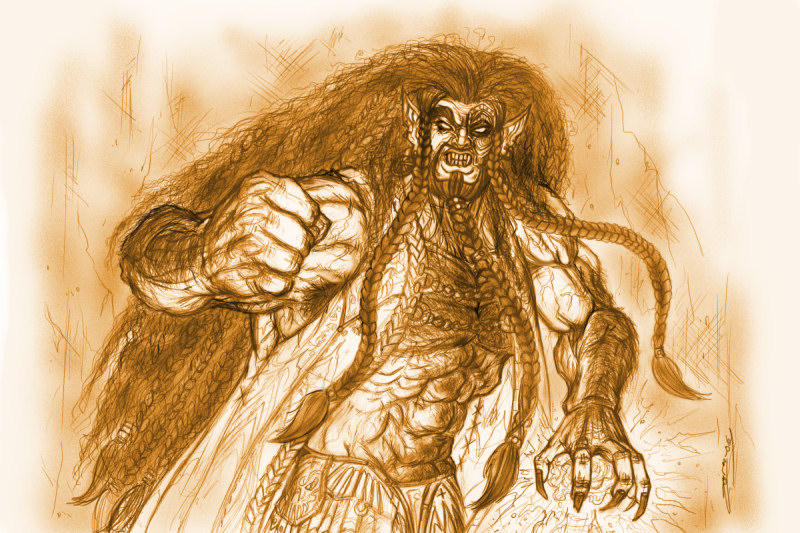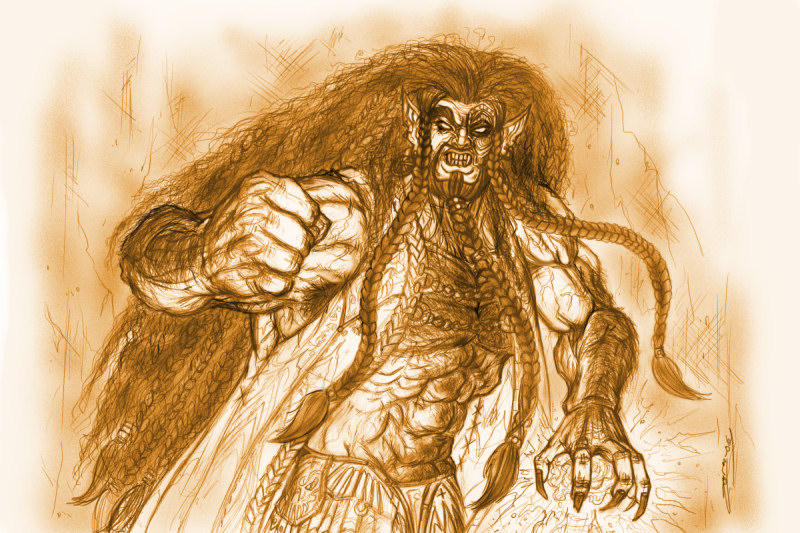 Angry Khran; some sketch from a few days back. Wonky or not, but won't go to Scraps.

Reply

Wow! Incredible job on the details!

I like the color you made it

Reply

Thanks.

The color is a little hue shift trick with PSP, but otherwise pencil work. I rather upload this sort of stuff to the traditional art gallery, even though there's always a bit of underlying digital cleaning-up of scanning errors and such.
Reply

Whoa, he looks furious! Nice teeth. Thestral eyes...drool... Hehe... He's just as hot as always!

M.
Reply

pretty cool

Reply

Nicely done, love the angery eyes and wonderful foreshortening on the arm.
Lol I was drawing Khran for your art trade in English class today and the guy infront of me is like "Oh let me see!" so I showed him and he takes one look at Khran and goes, "Is he supposed to be a Samari pirate?" XD I could have died laughing.
Reply

Hahahahahah! I can see the pirate association, but where did he get the Samurai connection? XD XD XD
'Samurai pirates'... sounds like something you'd see in an Austin Powers movie.

Reply

I have no idea where the Samari thing came from. Infact I didn't even draw his sword with him lol XD.
Reply

I like how you capture various emotions. You really translate it into the entire pic, instead of just in the face, as I've seen some less-talented artists do. Very nice. I like the perspective and you did a very nice job on the foreshortening techniques as well. Looks great!

Reply

Thanks.

I guess translating emotions into the body as well is something you learn along the process. I certainly haven't always done it that way. XD But I remember reading it in the interview of some animator that the hands and shoulders reflect emotions the most after the face.
Reply