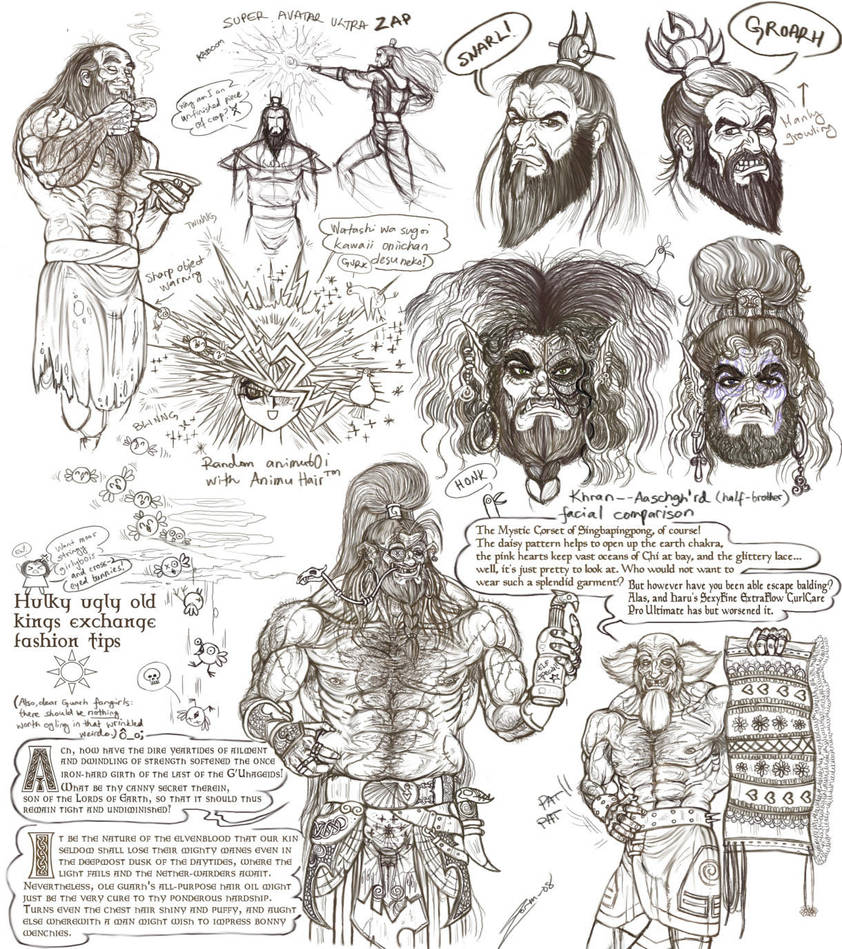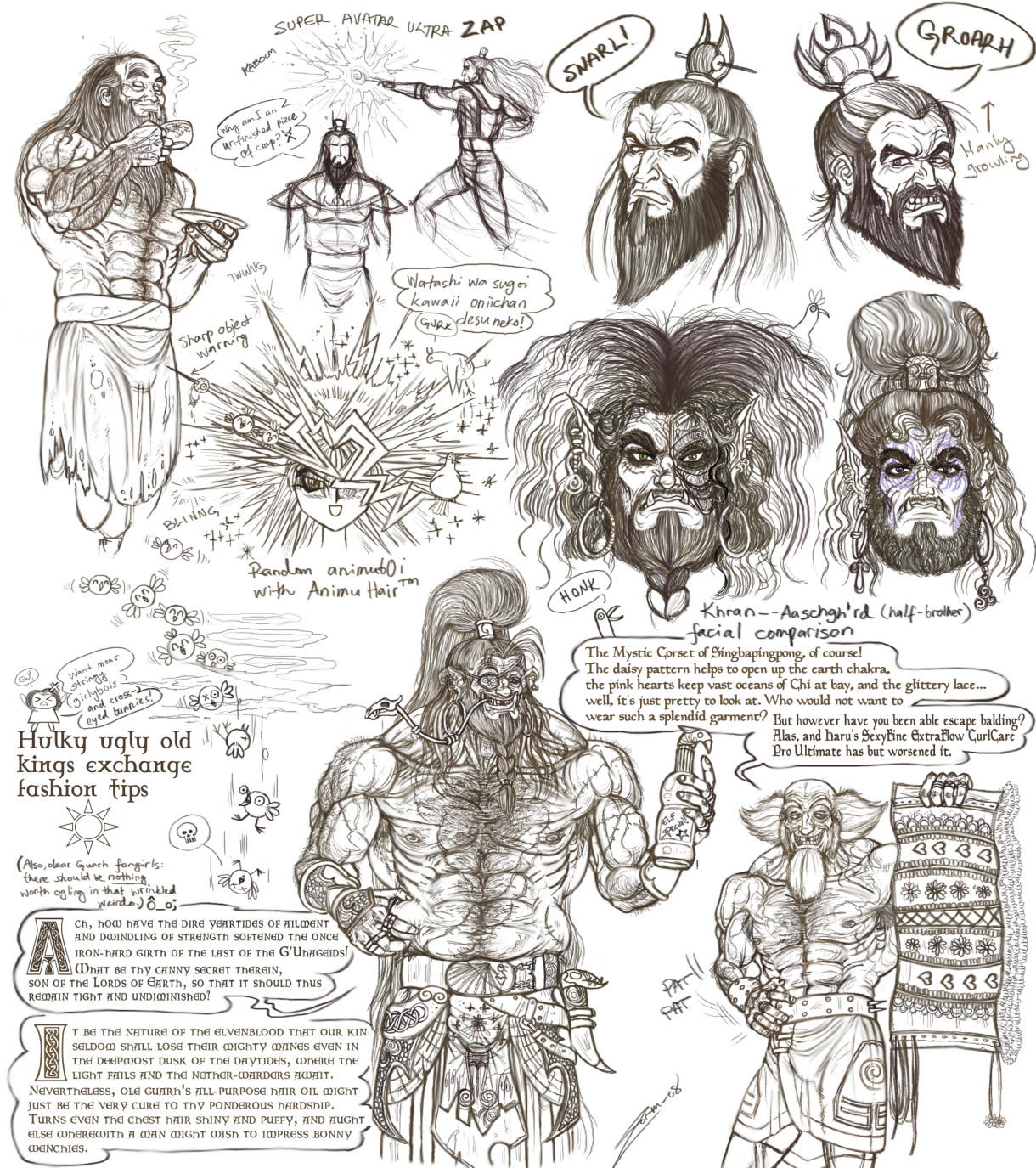 Watch
Redundant sketchwonkiness, but I haven't had inspiration for anything proper. Also, D.Tech. studies taking most attention now.
I have no idea how tall Bumi's supposed to be when he bothers standing straight. While Guarh
may look stunted
compared to his taller relatives, he's still a monstrous 7'2". His way of talking is such that you can
hear
the big, decorated letters. Self-pompous old prick.
-Haru's SexyFine from this
Youtube vid
-Iroh, Roku, Sozin, and Bumi are from Avatar
-Khran-Av'ees, Guarh and Aaschgh'rd G'Uhageid from the Curse of Rha-kan'Ocka, (c) me
-Random badly drawn animub0i from nowhere, and shouldn't by any logic even be here