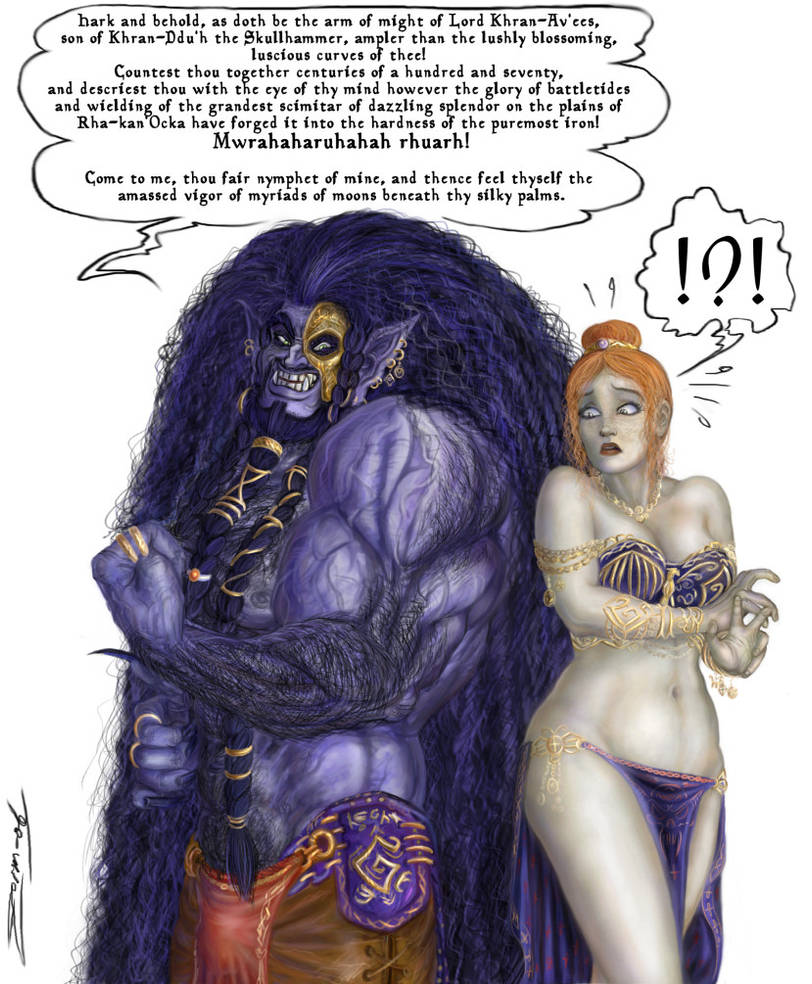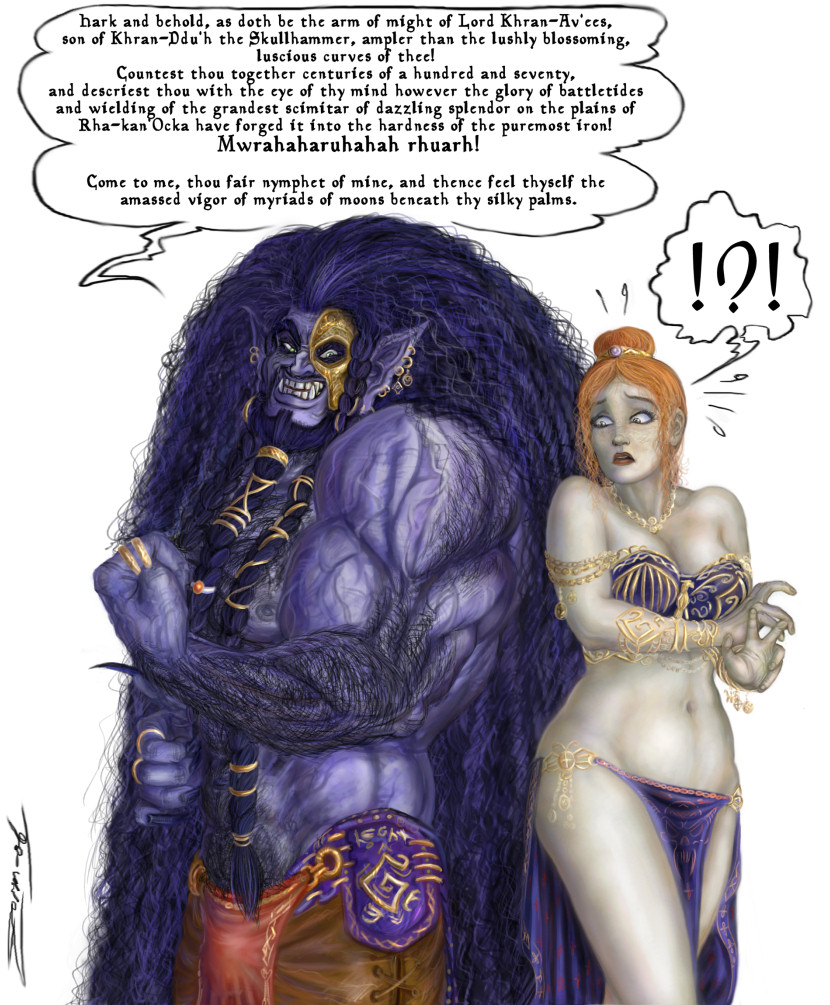 Watch
Some random crapstupidity drawn amid exam readings.

Lord Khran's suave idea of courting a girl is to invite her to test the firmness of his bicep. As if Hiid wasn't already jittery enough about his sheer size. Plus you'd need a map to get out if you accidentally became lost in those dreadlocks.
At least he's on his knees, but that is just to get a decent eye contact. When you're 8ft tall and trying to communicate with someone possessing the mighty stature of 5'5", that's somewhat obligatory.
He isn't supposed to be "pretty" in any conceivable manner. Any of such would negate his whole purpose. Even if the Rha-kan'Ockians (or zinigh'aldjaatd) are elves, there's a negative amount of bishib0i Legolases lurking about.

Still tired of inking.