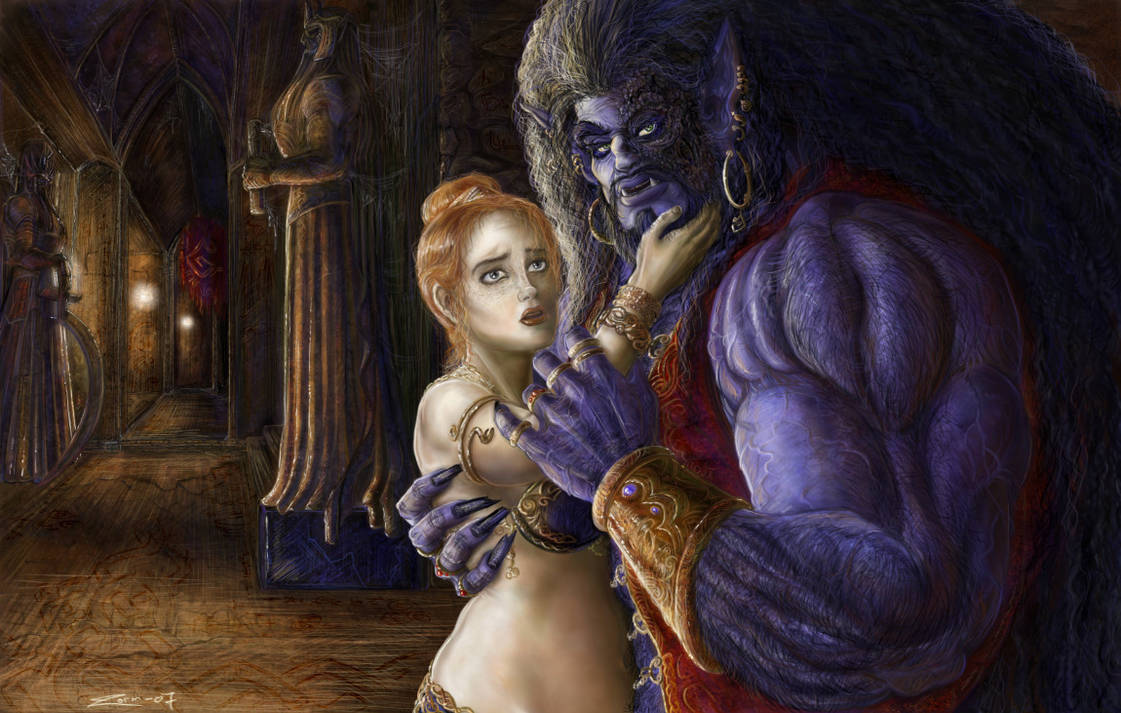 Edit: Fixed a few things.
Feel free to tell if something still looks wonky. May take a while to update.
Sorry it's this repetitive crap again, but I'm pretty braindead from schoolwork and my inspiration didn't come up with any fancy novelty creations.
However, I am at the moment attempting to brush up some of the coloring/texturing techniques used in digipaintings. I'm sick of the faded watercolor/blurry style I had still around last November (compare f. ex. this
[link]
with the current pic), and am trying to bring in clearer outlines and better contrasts. Maybe this kind of endeavors are more reasonable to do with familiar characters so that I don't entirely frag up the pic if the technique doesn't work.
Anyhoo, it's Khran being angst-drama-emo about his disfigurement(s) in the manner of 'Would you love a monsterman?' [/Lordi]
He can't really do anything to those fingernails either. Scissors would break up.
The Curse of Rha-kan'Ocka belongs to me.