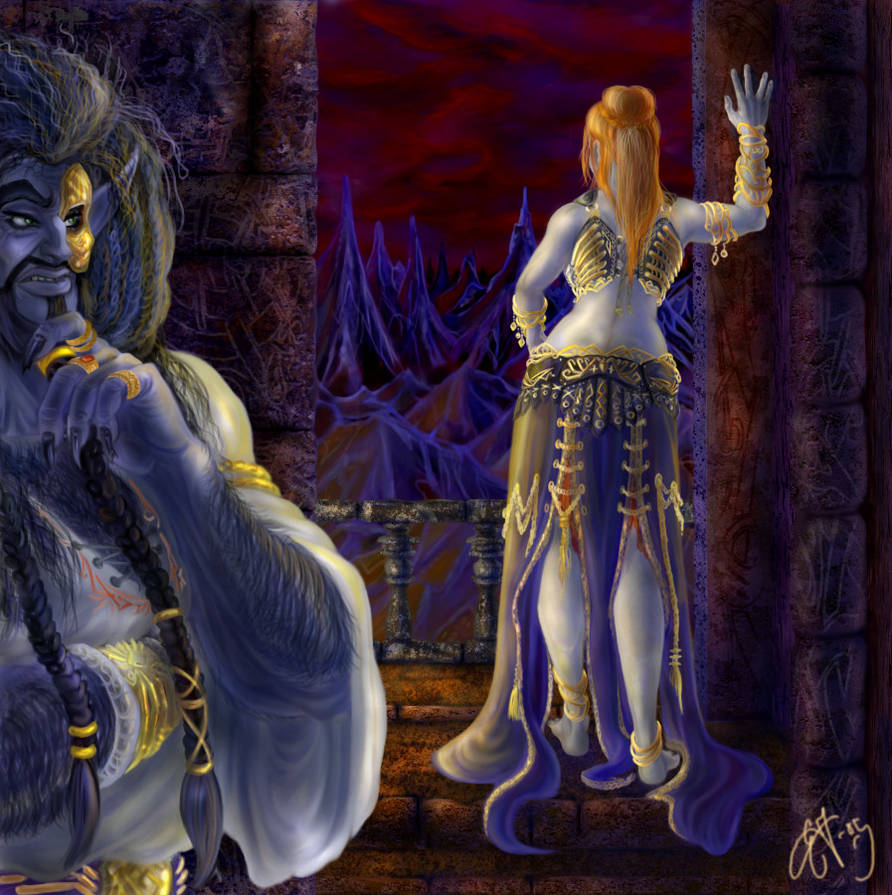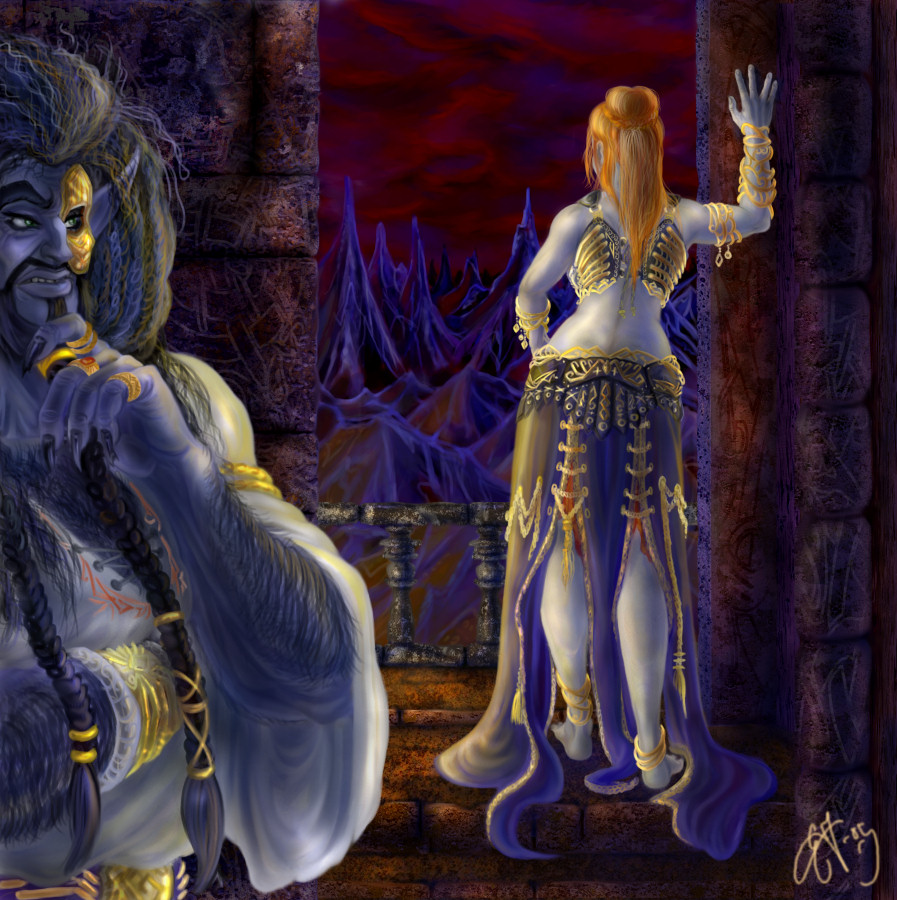 Edit: There seems to have been some bug with the full-view of this pic (and you can't get frankly anything out of it as a thumbnail version), so I tried to edit it. I'd like to know whether it works now or not. If not, I'll resubmit the sordid thing.
More concept stuff for
The Curse of Rha-kan'Ocka
. Khran's long-time annoyance and prejudice towards Hiid start getting an opposite direction. But he, the loather of everything schmaltzy and pink-goo-oozing sentimental slush, hardly wants to admit the growing existence of any such feelings. Hiid has no idea of his presence, just gawking at the boring scenery outside.
Probably some mistakes. Taking advice if there's something odd. Practised a fair lot of things here: material usage, backs, drawing most details directly with tablet, etc.