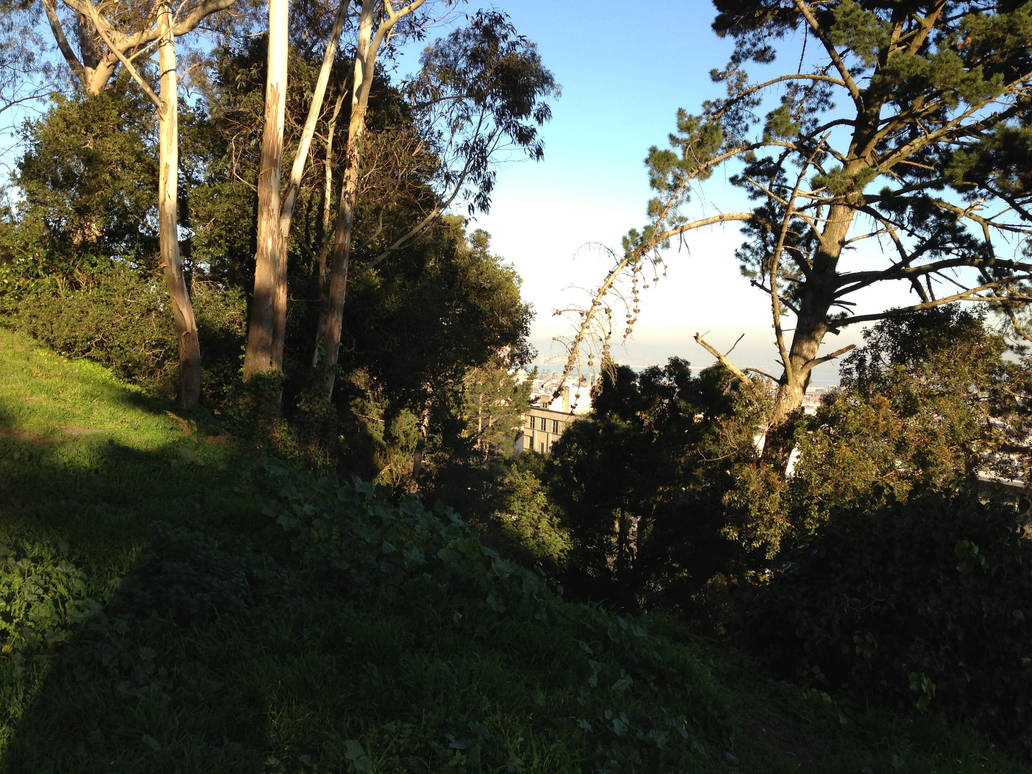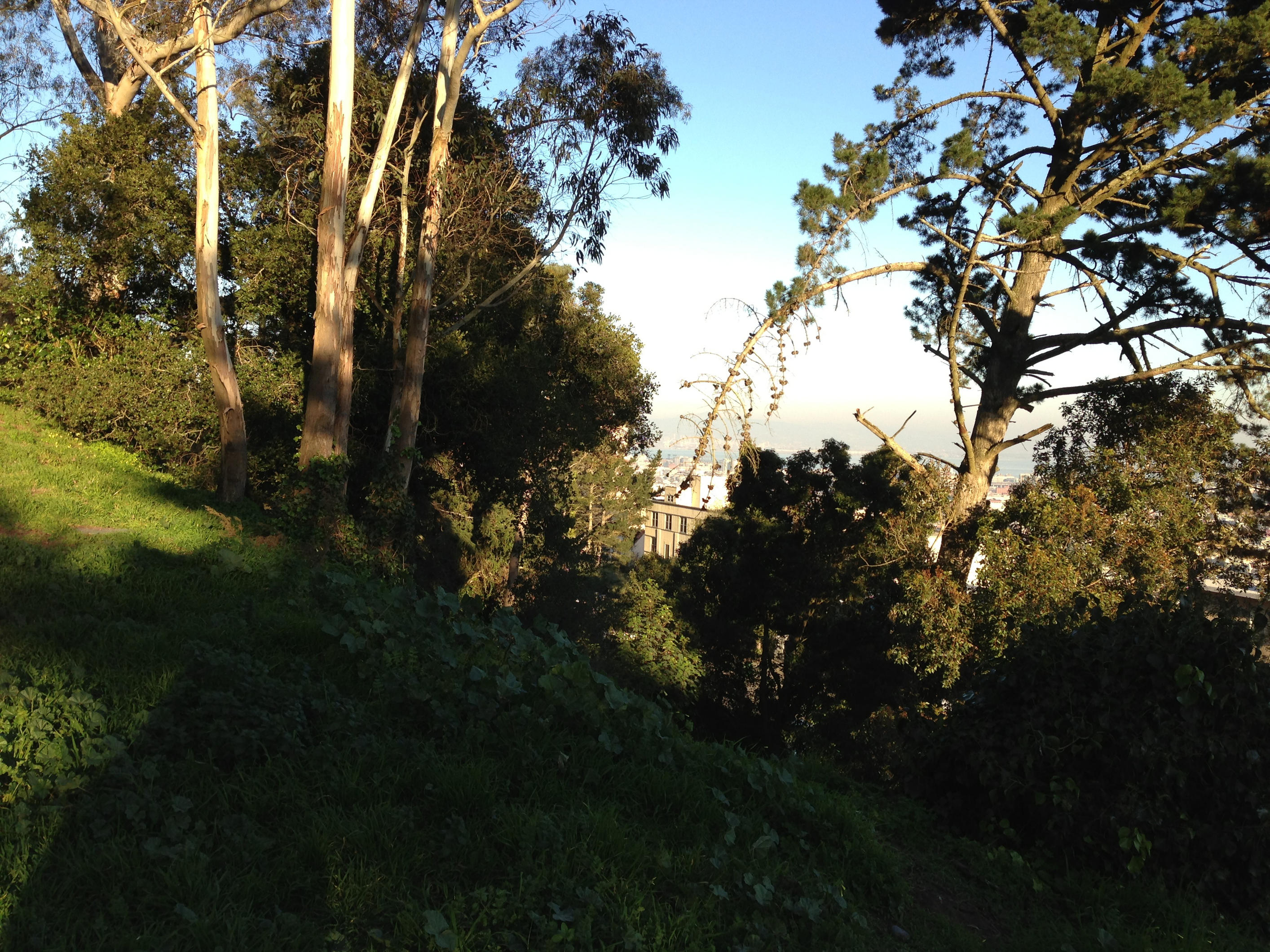 Watch
San Francisco is truly a magical city in that you can be walking down an urban street, and disappear into a park and feel like you are truly in the wilderness.

Most other cities don't have parks like this. They are manicured and feel completely artificial. Because of the nature of San Francisco and its hills, in many of its parks, like this one (Buena Vista) you can find yourself feeling like you're far from civilization in certain parts.

And in other parts, like here, civilization peeks through.