This a little something I want to try.
Every week I'll up for sale one or two pieces of original art (
Edit:
Ok, I ran out of the fancy paper I was doing these pieces on, so that explains why I haven't done any new ones, but, if anyone is kind enough of buying one of this pieces, I'll be able to buy a new block that has like 50 sheets of this "fancy" paper)
. Some of them will be just inked, but the mayority of them will be colored. I'm doing this, yes, mostly to make some money out of my work, and as well as incentives if people really don't know what to ask for a commission (*hint-hint*
zorgia.deviantart.com/journal/…
) but still want to buy a drawing.
Available pieces: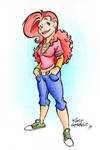 9x11.5in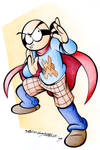 9x11.5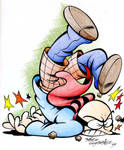 9x11.5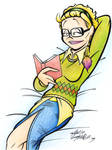 9x11.5in
The price for now for all the pieces will be of $20 (plus $3 for shipping). They may be a little more expensive depending on how elaborate the piece might be, but I think I'll try to stick to the $20 price even in those cases. You can send me a note or an e-mail at wyliman@rocketmail.com
By the way, do you guys know which limitations do I have for selling these? I mean, I don't have a wide variety of characters, so I don't want to draw them all the time for these pieces, so you know if it's okay if I draw, dunno, let's say Wolverine, or Batman or so and I won't get into trouble?
Thanks!
-Me-
*******LOOK! STUFFS!!*********
Support Wyliman, Donations are Welcome:
</strong>
-->
www.paypal.com/cgi-bin/webscr?…
Wyliman Comics & TPBs:
www.indyplanet.com/catalog/adv…
And Merchandise:
www.cafepress.com/zorgia
Commissions:
zorgia.deviantart.com/journal/…
$10 Sketch Commissions:
zorgia.deviantart.com/journal/…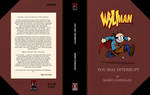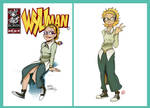 Cool stuff
:
Lambiek Comiclopedia
°
Les Claypool at World Cafe
°
What You Can't Say
°
The Cliff Guy
°
Comic Art Community