Email for commissions:
zoratrix@yandex.ru

If you want to order, just send me a
note
with this details
:
Your Paypal email:
Kind of commission: headshot, halfbody or fullbody; sketch or color;
Characters and References: How many characters and who. Already existing art/photos;
Expression/mood: If you have any wishes for it (not necessary).


100% prepayment.
Price can be varied! — depends on the difficulty and details.
I own the artwork. You are not allowed to resell or alter the artwork.

I'm allowed to use the artwork in my portfolio and social media.

Personal use. You are allowed to use artwork for avatars/icons, profile pictures, forums, print them out and hang them to your wall, etc.
I draw Fanart, OC's, different themes and fandoms.
Art examples (or just look in my gallery):
Headshot: $25-30 per character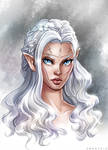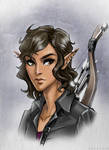 Halfbody: $40-50 per character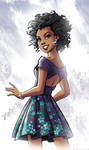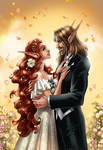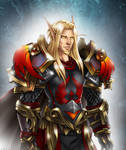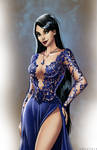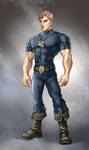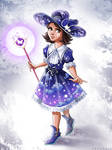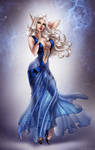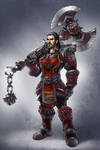 The price for backgrounds is negotiable and depends on the difficulty and details, feel free to ask.
Email for commissions:
zoratrix@yandex.ru
Thank you!

Tutorial Tuesday: Commissioning Do and Don'tSo I'm back at it! The incredible amount of re-blogs and likes I've received the last few weeks on my tutorials have been overwhelming so I've returned with new tutorials!
I have a list here of at least a dozen different things I want to teach all of you, (and I'm sure that list is going to grow.) But I thought today we'll ease into it with some of the dos and don'ts when getting a private commission from your favorite artist.
Now I should start off by saying that these are based off my own experiences. Every artist is different and they have policies, preferences, and procedures they prefer. So be sure to ask them how they do things so that everything goes smoothly. In my experience though, following these guidelines will significantly increase the chances that the artwork you commission will come out amazing. So here we go!
DO: Tell the artist what you want.
This is simple but the most important.
*Note: I don't draw sex, pornogrаphy, fetish art, racism, political, religious themes. I can refuse the commission without explaining the reason.
The price can be higher if the design of your character is too complicated (includes armor, weapon, tattoos, difficult clothing details, wings; or if you send me non-visual references).