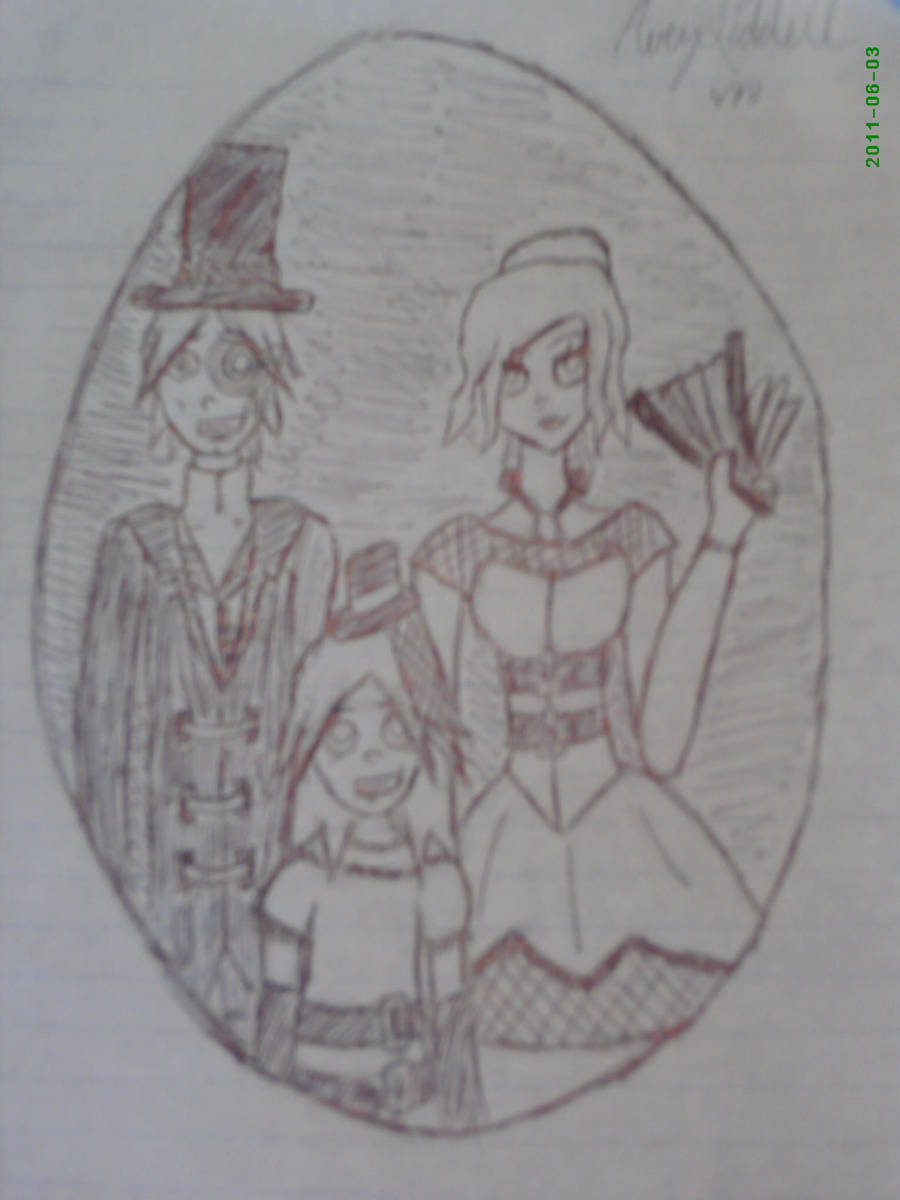 Watch
Dev

and I are having a time making this story...
Anyway, if you want more (and better!) pictures, just check out Dev's gallery. She's the creator, I just work here. >_>
In our story, the main villain, the Director, is running the show. This is him with his wife and child.
And yes, steampunk is very fashionable in their time period.
A story with the Director's evilness in it is here:
[link]