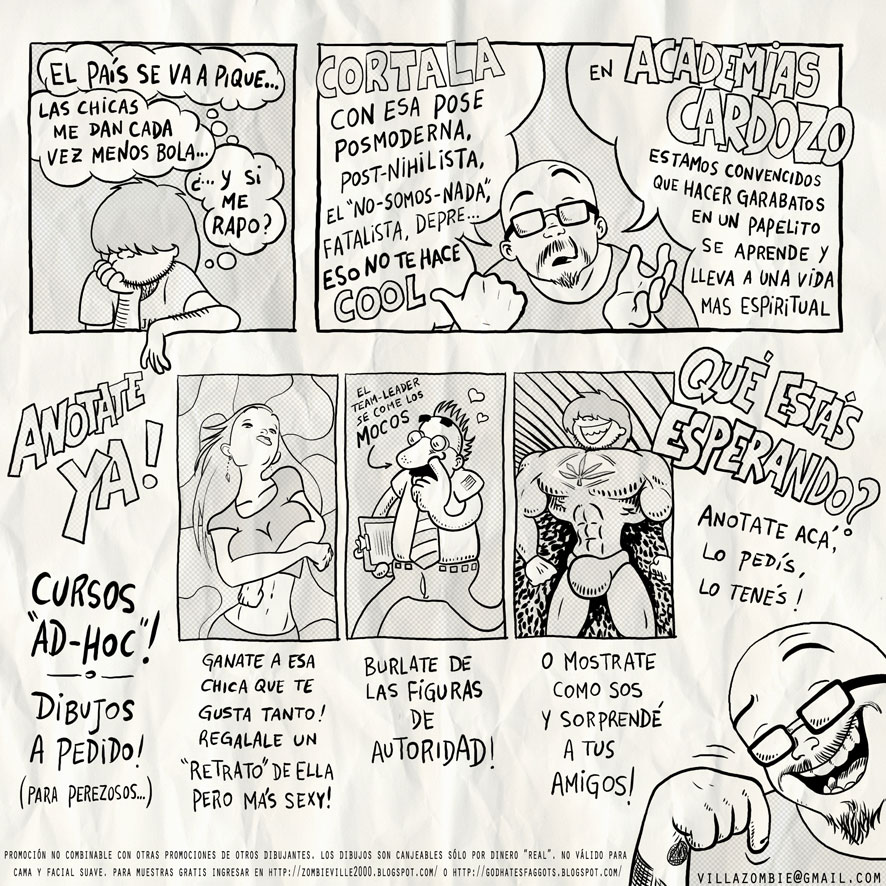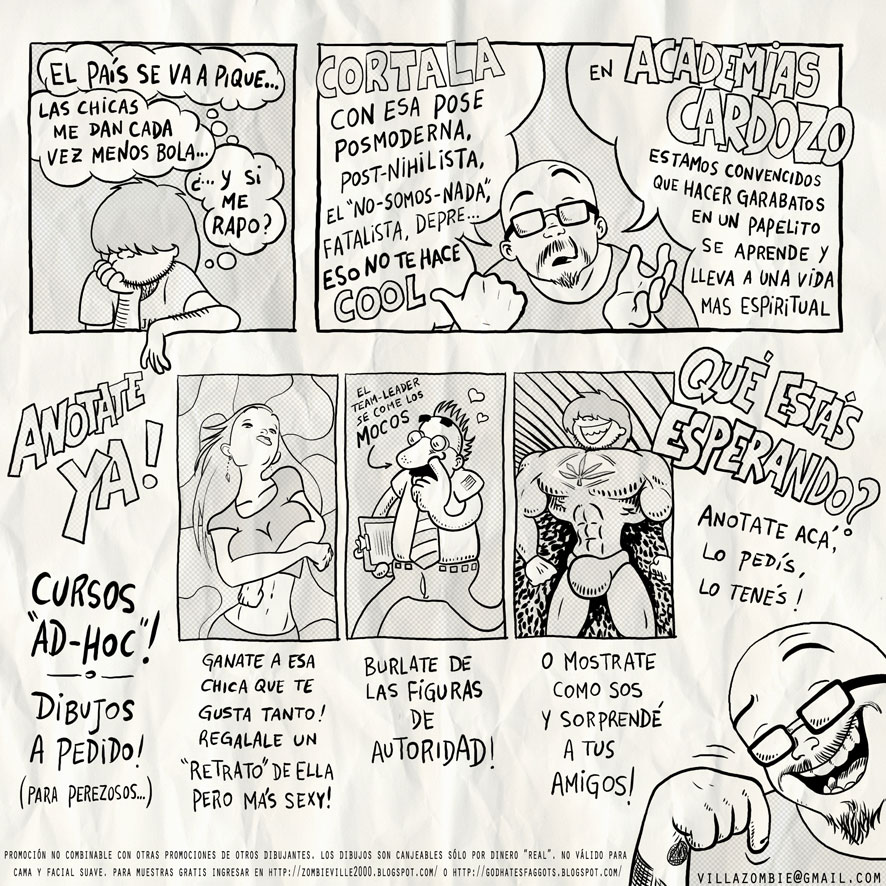 Watch
spanish
SI SEÑORES!!!!
Finalmente el hambre apretó e hice una propaganda para clases de dibujo o dibujos a pedido!!!
AYUDEN A AYUDAR y difundanlonnn!!!
Quiero comeeeeer!!!!!!! Y comprarme cigarrillos!!!!

english
Yes, it is in spanish... you know Argentina is a 3rd world country, do you remember? Well... now Im below the limit of poverty! But Im still cool! I laugh in parties while stealing chips and stuff like that... well... thanks for listening. Don´t worry I never die, like a bad weed... mmmm.... weed...