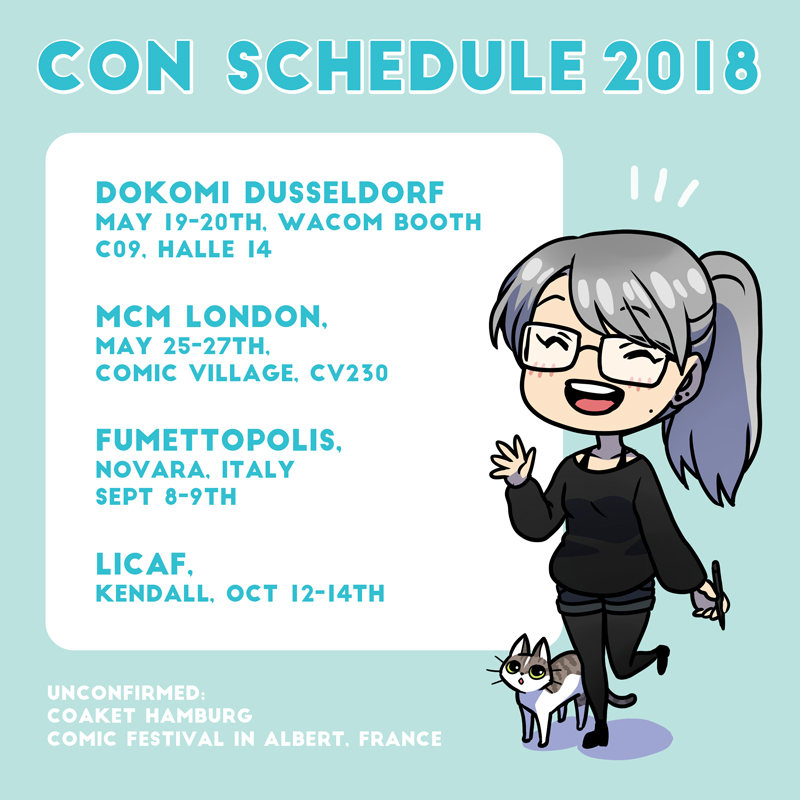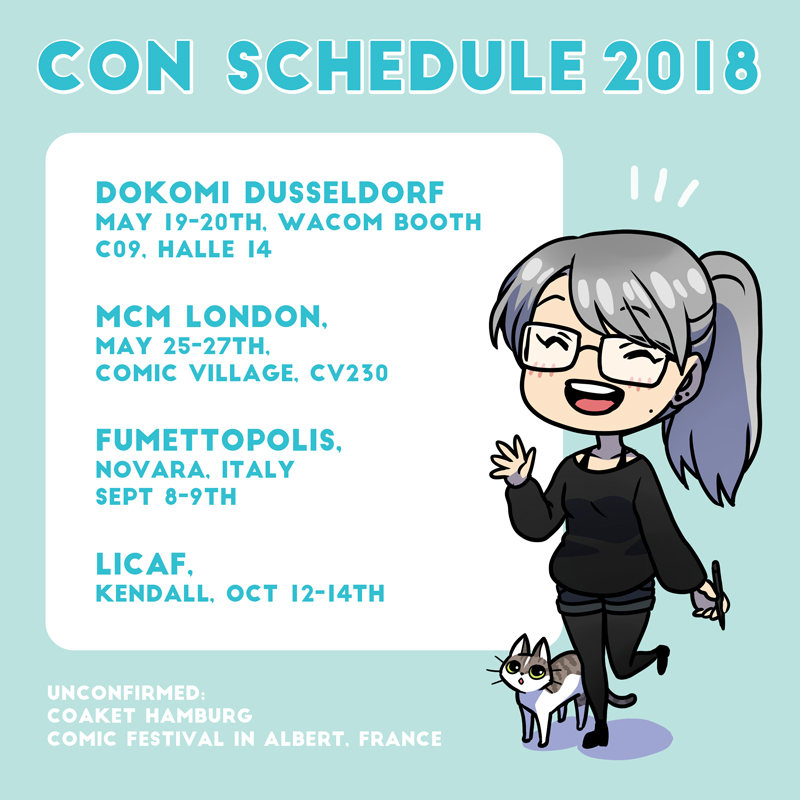 Watch
Some events I shall be attending this year.
The 'unconfirmed' ones lack some info and details are being discussed.

Will you be at any of these?
Hope to see you.
Mikiko
PS: books & prints will only be sold at MCM London and Fumettopolis, as those are the only two events where I have a table. for all others, bring me books and I shall sign them. :>
Btw, you can
vote for my mini comics here!
(link & instructions included) I'd highly appreciate it. ♥
Read mini comics
here
.
You can
buy the book here
!


Mikiko.art
|
Patreon
|
Shop
| or buy me
coffee
to keep me drawing! ♥
Please share by
linking back
to my work and
social media accounts
, and crediting me by correct username/name and website. Thank you!