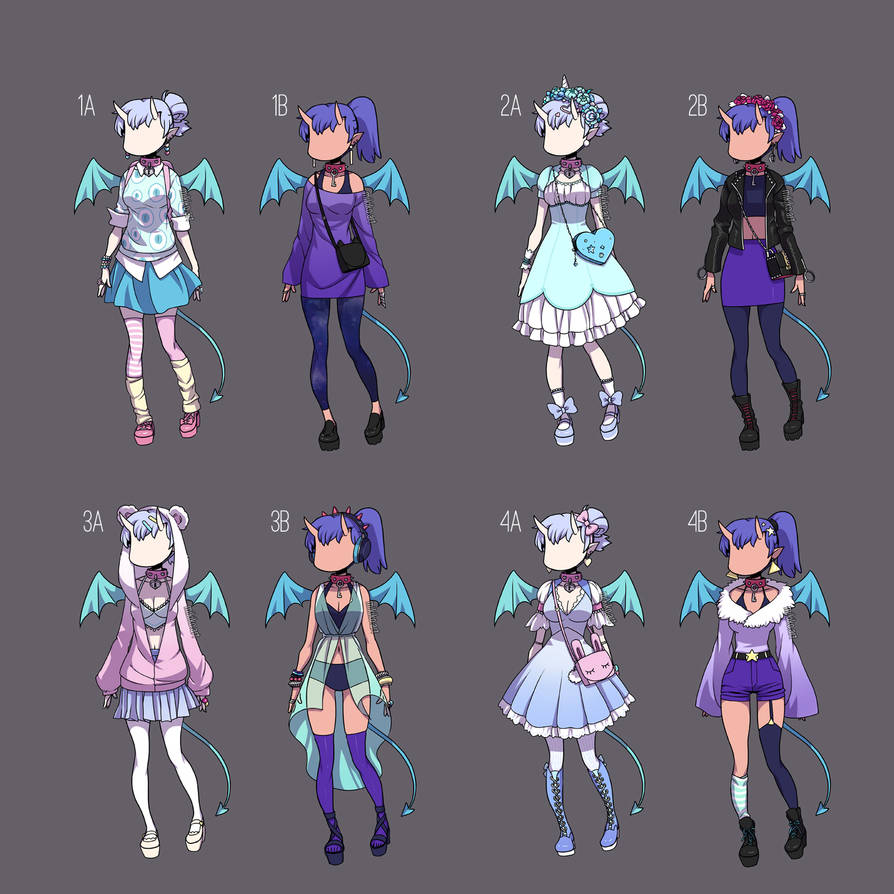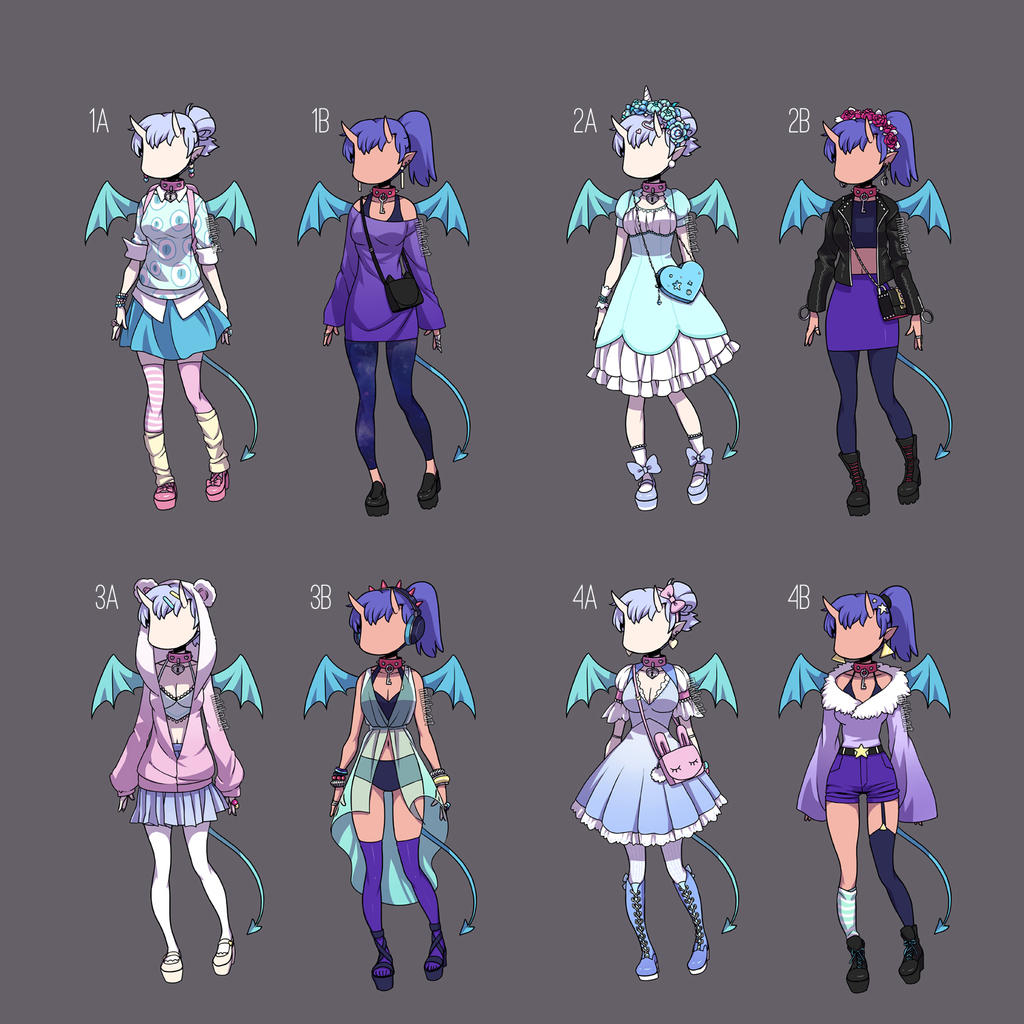 Watch
I've finally sat down to design a handful of actual outfits after the demon girl twins. I had originally not planned for them to be more than a single illustration, but they've grown on my quite a bit.
Still don't have any names though, any suggestions?
Also, which outfit is your favourite?


Mikiko.art
|
Patreon
|
Shop
| or buy me
coffee
to keep me drawing! ♥
Please share by
linking back
to my work and
social media accounts
, and crediting me by correct username/name and website. Thank you!