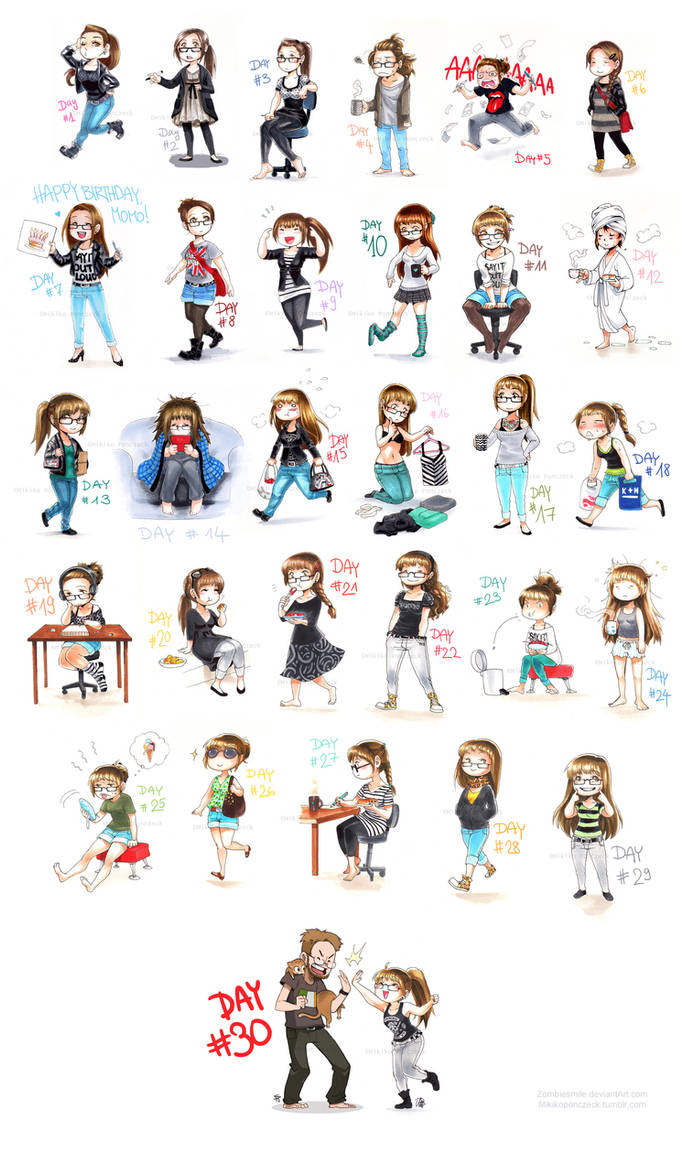 Watch
huuuuge file, sorry!
You can see the bigger separate images here:
mikikoponczeck.tumblr.com/tagg…
A bunch of my friends and myself started to do a 30 day challenge on tumblr which ended today. I picked drawing myself in my daily outfits as a theme, and here's the result. :>
The challenge is simple:
1. draw one thing every day for 30 days.
2. keep it small and simple. 20 minutes is ideal!
3. theme is whatever you like. You just have to share daily.
(Thanks
kuddlekinss
for the idea and
Garagos
Clairvoire
and a whole bunch more for joining in! )
Day 30 is the very first collab I've done with
Endling
since we finished the same day. C: I think we should collab more often...



Media: Copics, Faber-Castell's Polychromos (colour pencils)
Tumblr:
mikikoponczeck.tumblr.com/