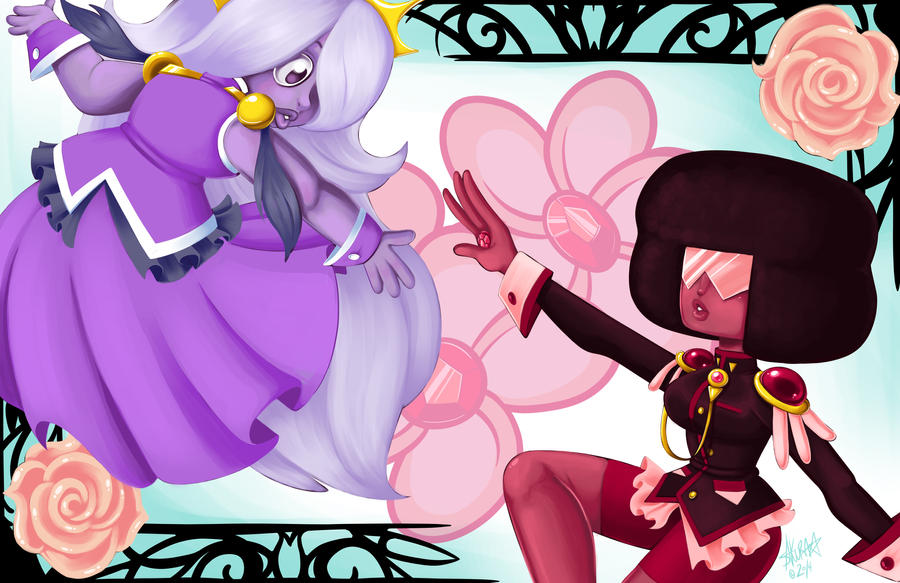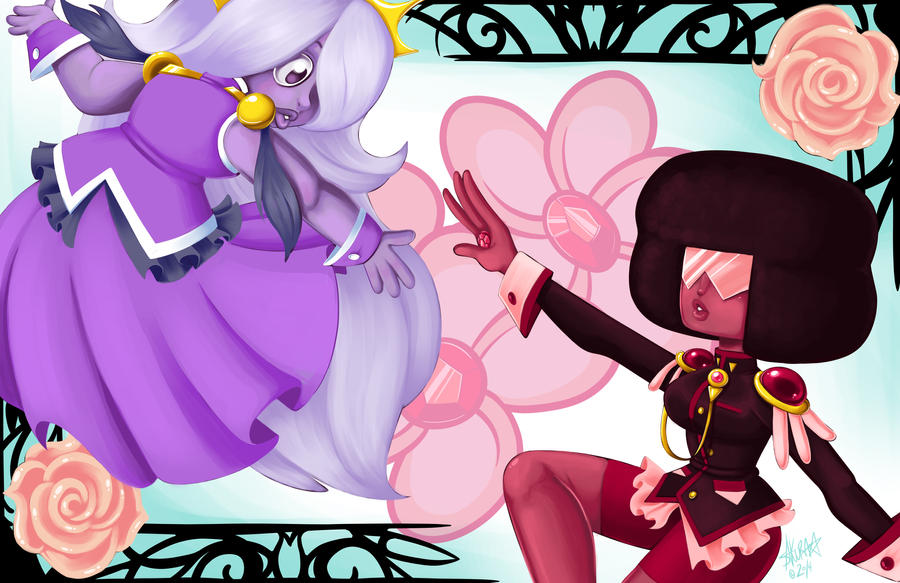 Watch
Sorry for the wait on art lately, you guys! I've been accepted to attend another convention, so that means more prints need to be made!
I freakin' LOVE Steven Universe. I cry with them, laugh with them, and even get scared with them. Such a wonderful cast with great story telling. Ever since I saw the first episode (not the pilot) I had a lot of Utena vibes coming from this show, specifically from Pearl (who isn't in this print, but the roses are her hair colour, and she will be given her own print Utena themed!)
When I saw Garnet ride Amethyst around when she was a car, I lost it. IT WAS UTENA ALL OVER AGAIN. Although I know it should be the other way around (Am as Utena and Garnet as Anthy if we were to get technical) I felt this was a better fit for their characters.
Anyways, I have no idea if anyone else feels the same, or if anyone will pick this up, but it was a fun cross over piece, and it definitely was a fun challenge!
This piece is a reference to THIS SCENE from the opening
(my favourite part ahhh)
Steven Universe belongs to Cartoon Network
Art is drawn, painted and belongs to me