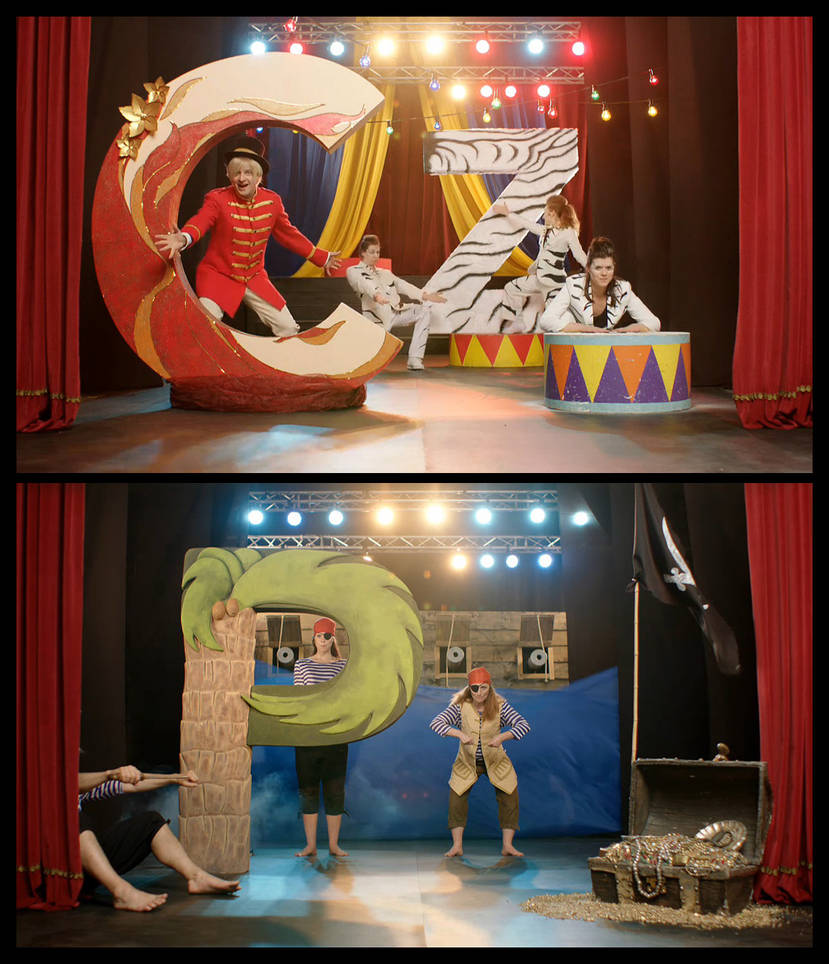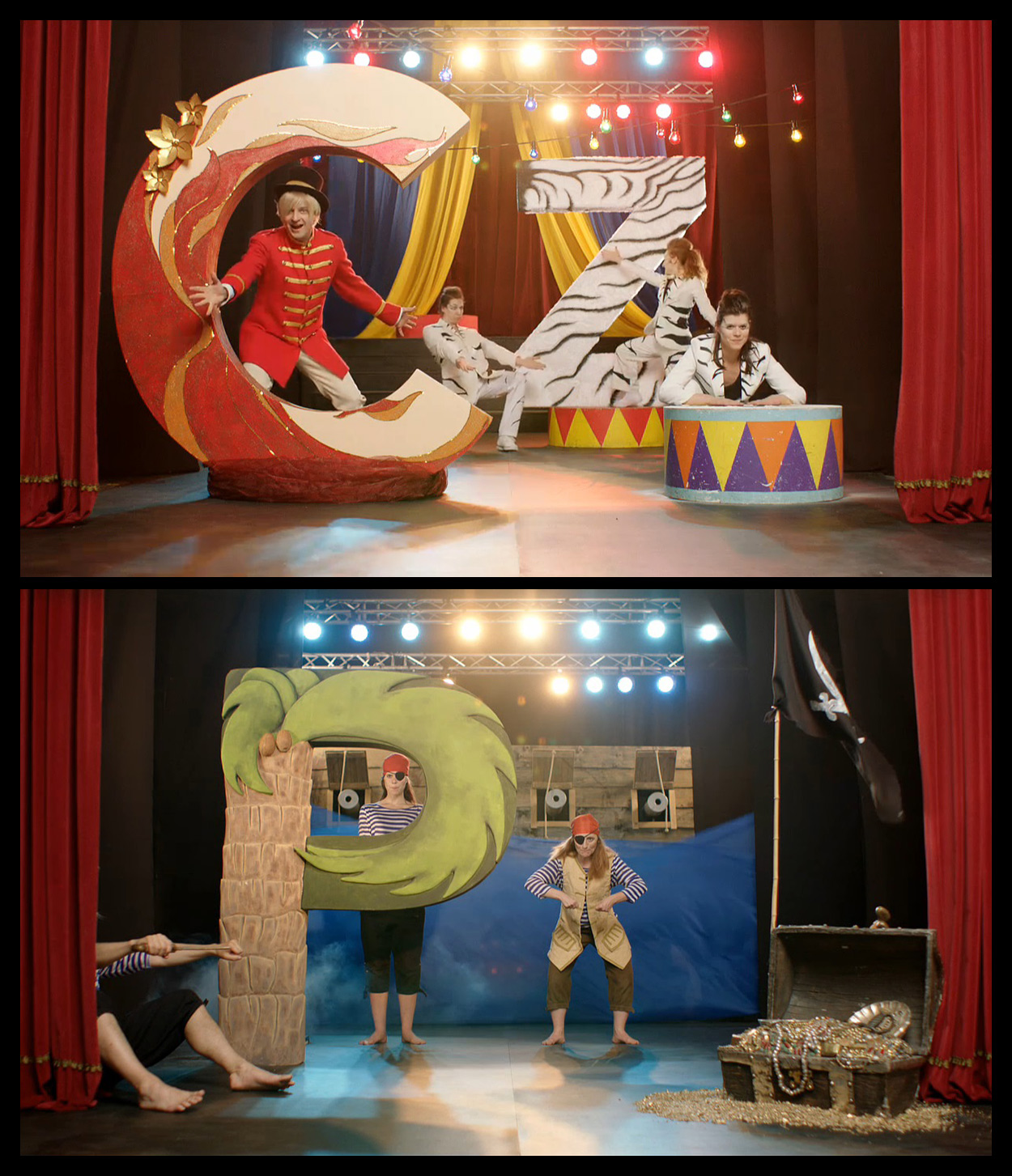 Watch
Even more things I made for
Livet i Bokstavslandet
, a show made for Utbildningsradion and SVT about the alphabet and the Swedish language. These images are from season 1 -- second season is due to start airing in about a week, but this one's been out for quite a while. In this first season, we had around 700 styrofoam letters in sizes ranging from 10 centimeters to 2 meters, which needed to be sometimes painted; sometimes arranged into words; sometimes carved and sculpted and otherwise shaped; sometimes dressed with cloth or fur… and so on. So... many... letters...

Pictured here:
C and Z, from episode 14, "C som i circus". As an aside, I really like the costume design on this one (as well as in general -- this show had a hella talented costumer). Along with the song, this turned out to be one of my favourite final scenes.
And a piratey, palm-tree P, from episode 13, the theme of which you may be able to guess. (Yarr.)
I was too swamped with work while making these to remember to take pictures myself -- hence, screenshots. (I was better at documenting everything when I worked on season two, but then my phone got stolen before I'd uploaded the pictures anywhere else. Dammit

) To make it clear, the things I made in these pictures are the letters themselves.