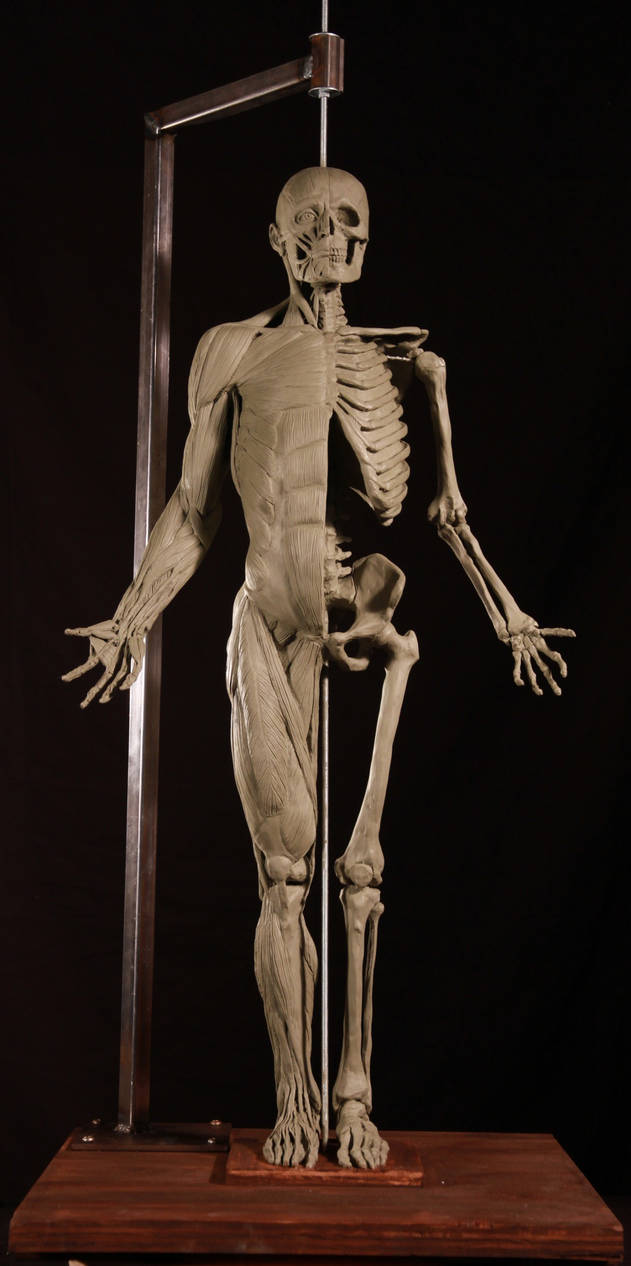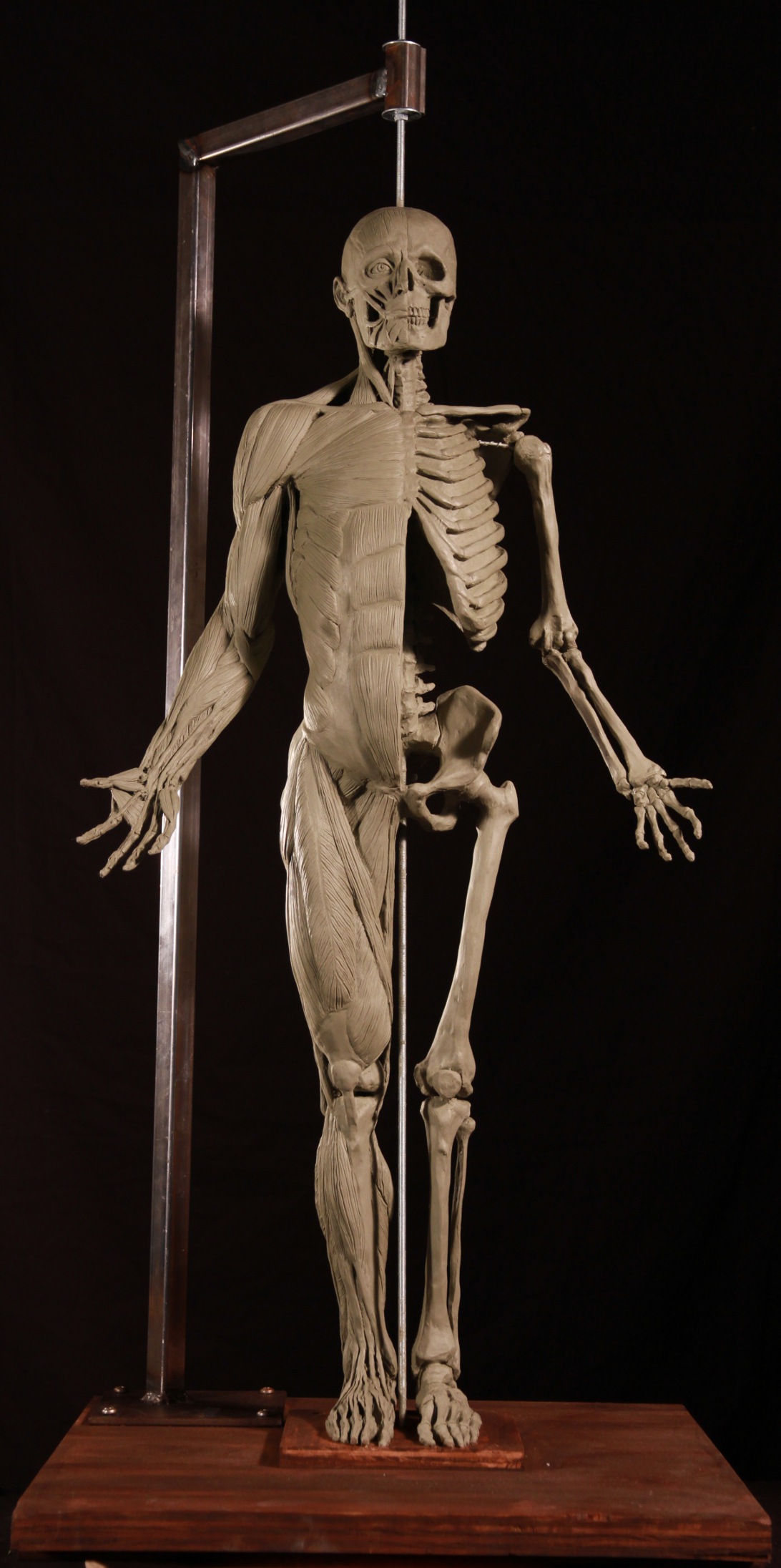 Watch
An écorché from last summer, when I took a class in artistic anatomy and sculpture. It was quite hard work, but oh so worth it. Now I know to curse my
Levator scapulae
then my shoulders start to ache!
Since my life has been almost completely nommed by university and internmentships lately, this and several other things haven't been uploaded to DA. Right now, I'm enjoying my first real break in quite a while, so there might be more coming after this. Unless I get sidetracked by something shiny first, of course.

Closeups.
Skull and spine views.
~
Chavant clay, metal armature and about five and a half weeks of work. The figure is 75 centimetres from head to toe.

Simply awesome. What a wonderful reference and a detailed masterpiece in its own right.

Reply

Really amazing. How can one be so precise?
Reply

Reply

Wow, you really nailed the details and contrast!

If ever get into making BJDs, let me know

Reply

Reply