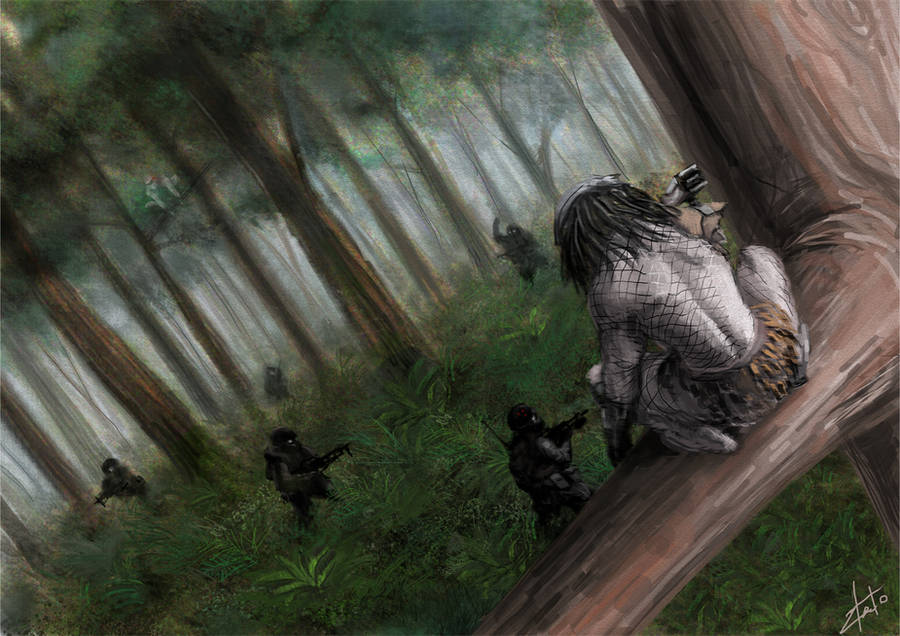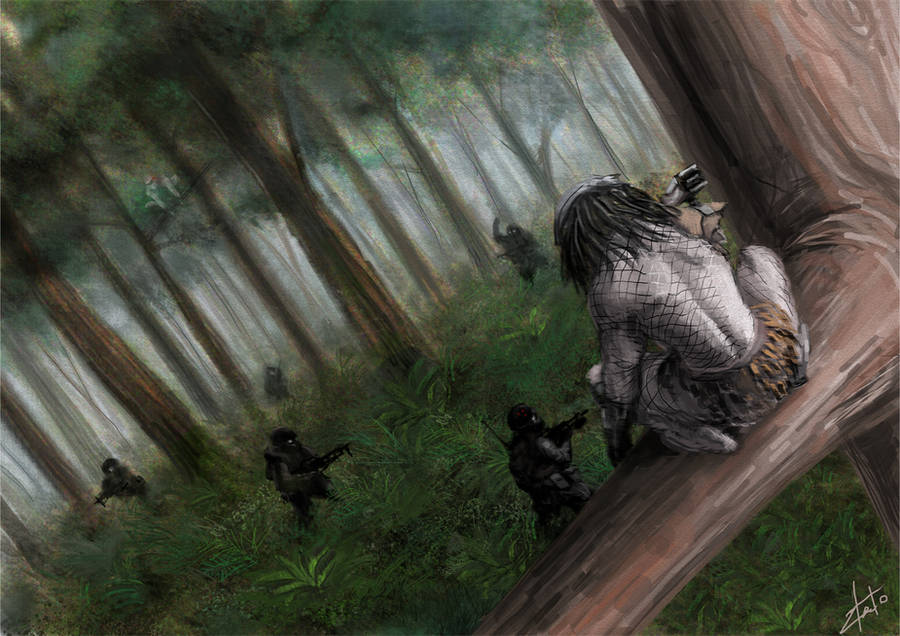 Watch
1103

No sign of bravo team since the split... The uncharted territories always creep me out. Something isn't right...

end transmission.


____

I felt like drawing some predators. Yeah, you should be able to see the second one disguised in the background. He is using his camouflage system.
Huge fan of those creatures. I would probably do one avp fanart soon, will see...
The soldiers don't realize the threat and how doomed they are.