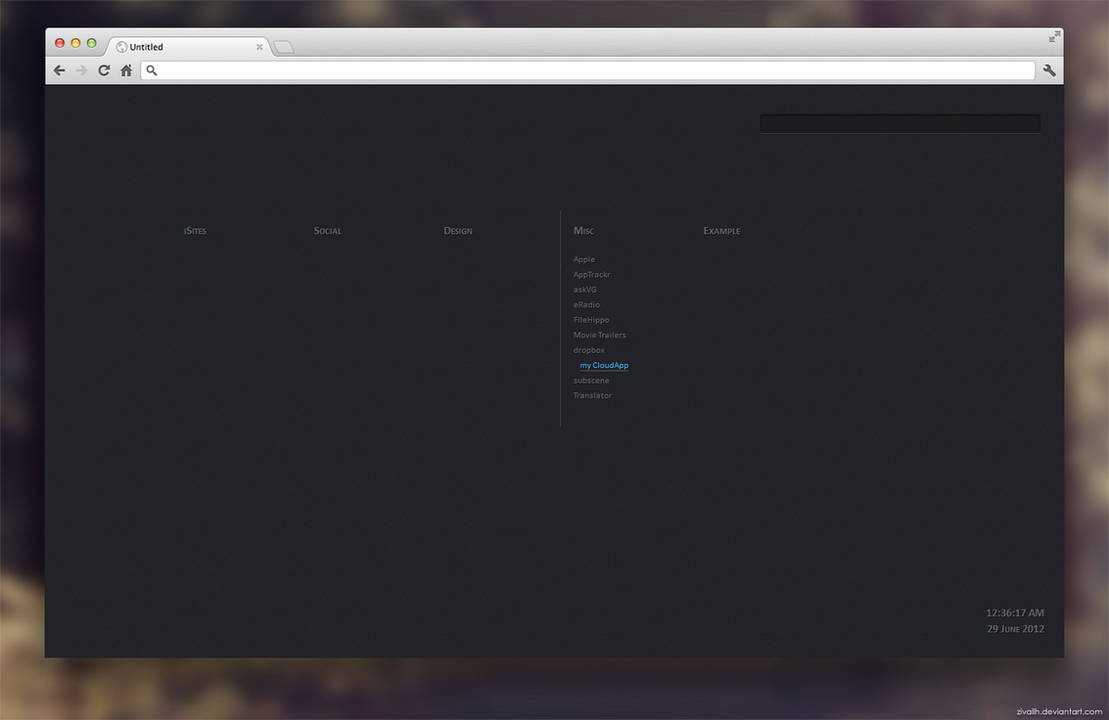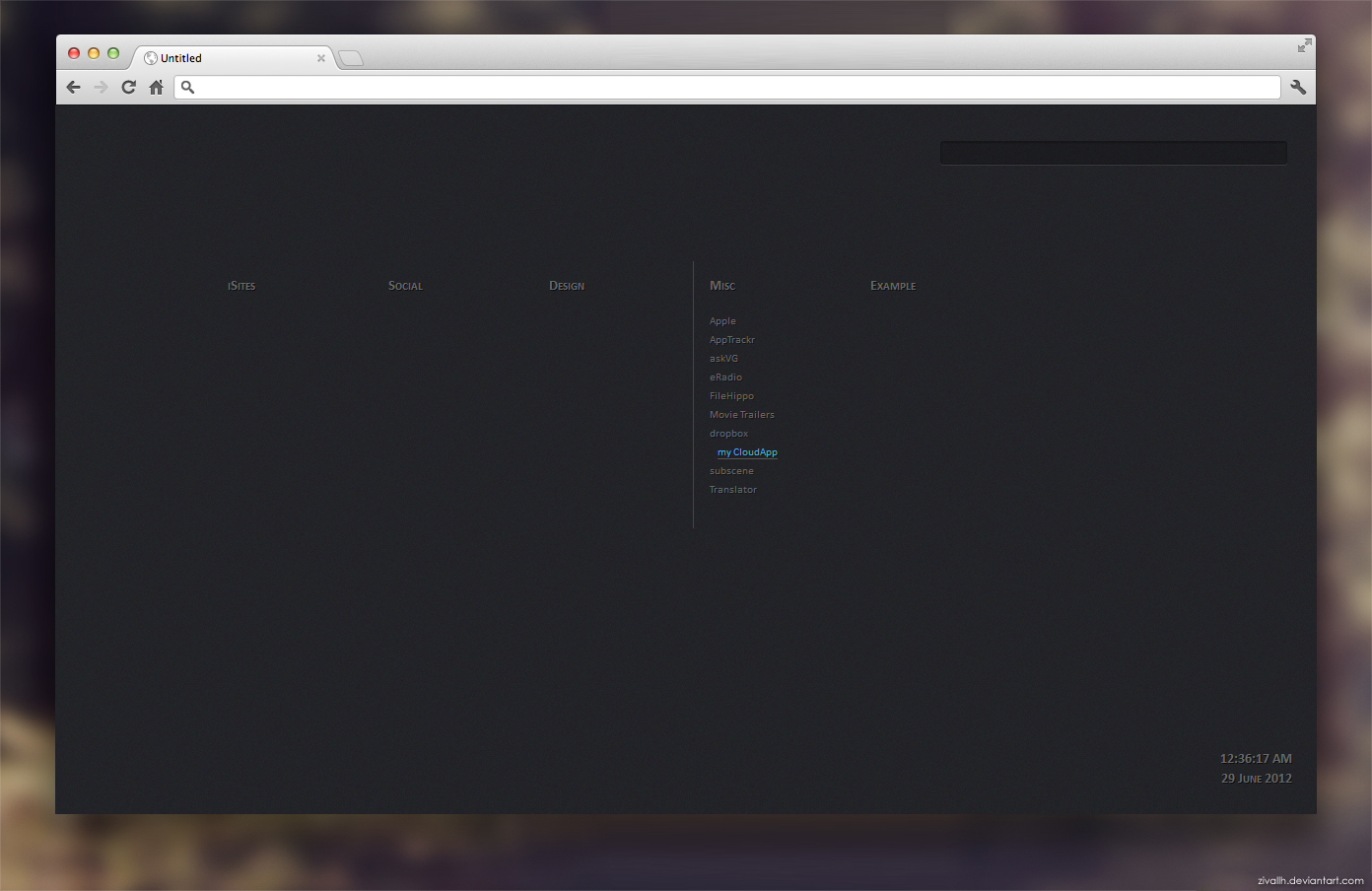 Watch
Updated 29 June 2012

I made a startpage for Firefox.

You can use the index.html file as your startpage and it should function properly.

● Links

To edit the links you'll have to edit the index.html file
Open it in a text editor

To add/remove or change links search for this line:
URLs go here, in the following format:
Heading Text
www.example.com || Title

● Not tested in Internet Explorer, if you see a bug, using Firefox or another browser...

Make sure to Fave if you like it!


enjoy!

● follow me !! tumblr | twitter | dribbble