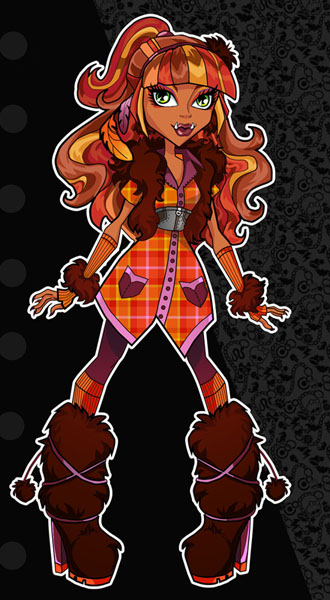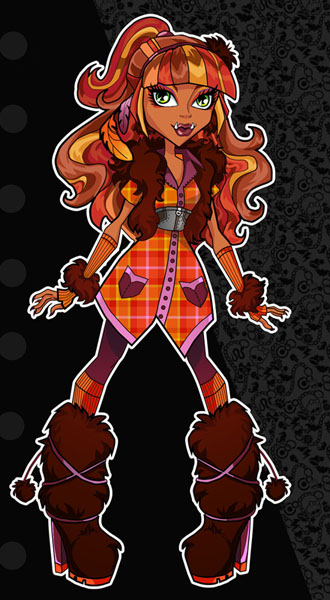 Watch
Name: Sassy Squatch
Monster Parent: Big Foot
Killer Style: Anything practical and Plaid. I also love furs. They keep me warm when I'm out hiking.
Freaky Flaw: I love Photography! Sadly I get so excited by it that I tend to have a hard time getting photographed myself. The photos always turn out blurry.

Pet: A Grizzly Cub named Argyle
Favorite Activity: Photography! I'm the main photographer on Monster High's yearbook staff.
Biggest Pet Peeve: When Normies interrupt my camping trips. They always seem to jump around and make such a fuss, it scares away the animals.
Favorite School Subject: Natural History, I can combine my love of photography with my love of animals!
Least Favorite Subject: Math
Favorite Color: Orange
BFFs: Abbey Bominable, my cousin
Sassy is (c) Peaches

and