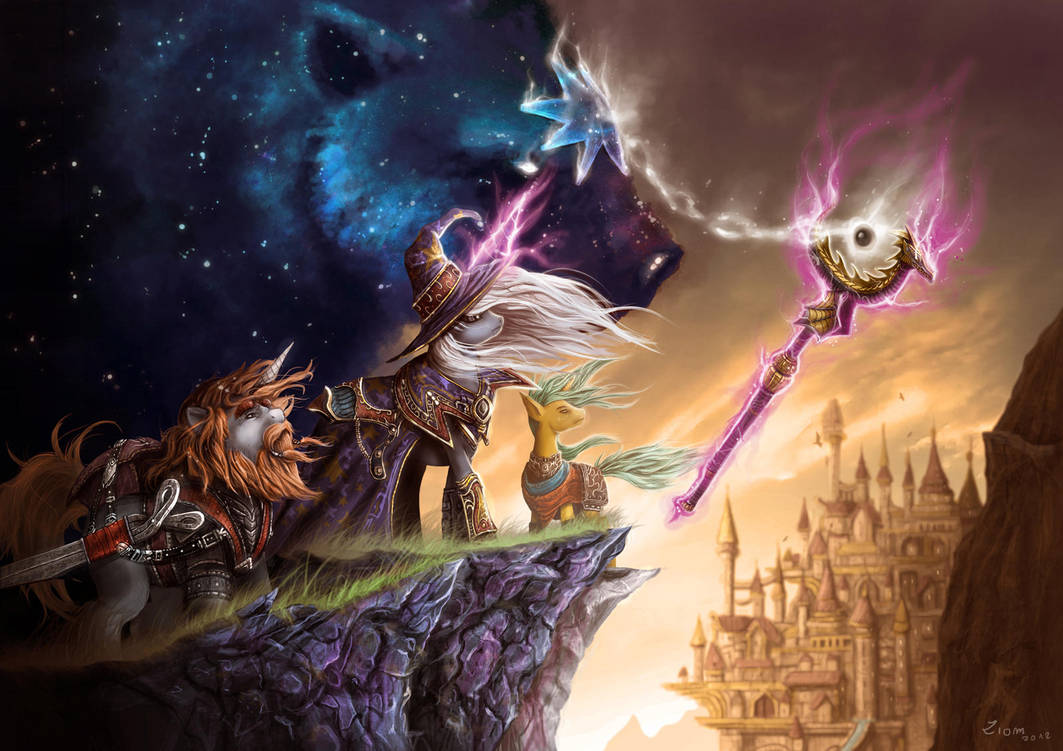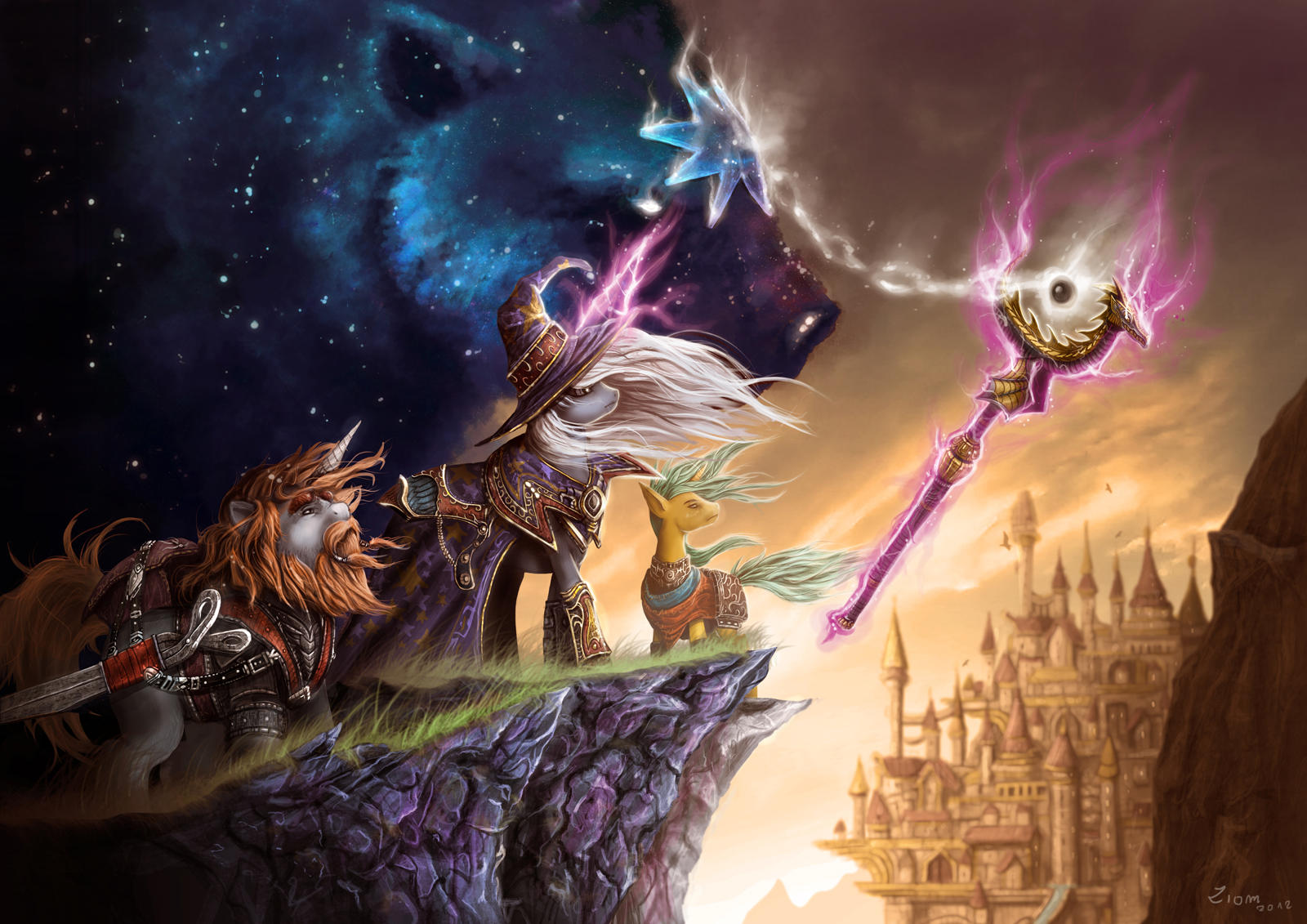 Watch
... I don't have to"
The Great and Powerful Trixie and her servants

The true legend of Equestria in the future?
What the kind of person she would be with great power?
What do you think?

Art Print - Welovefine.com -
[link]
Since becoming a brony it has never ceased to amaze me how talented the fan base is. As such this is an incredible piece of art. Just the visuals alone tell a tale that we all expect to happen. The foreground is incredibly rich and detailed, while the background has many details as well.
This piece also captures what each character would most likely become after the episode. Trixie learning from here past of lying trains and eventually becomes able to handle what she said she could.
Snails and Snips becoming her guards or companions and helping her on her path.
But the question comes up is this a path of redemption or revenge?
The Artist thought this was FAIR
87 out of 89 deviants thought this was fair.
I can barely even figure out where to start with this, so I suppose the most logical place is my first impressions.
First Impressions
When I first saw this piece, I was taken aback by the sheer scale of it, not only spatially, but with the implied story, as well. Here we see Trixie, Snips, and Snails under the looming presence of an Ursa Minor, a clear callback to the
Boast Busters
episode. This said, the painting strays from the episode when we see them looking off a cliff perpendicular to a very highly detailed Canterlot, which might be a reference to the crowded, detailed Japanese depictions of fantasy cities, such as
New Pork City
from the Earthbound series. I also notice that the artist omits the cutie marks in favor of showing each pony's purpose with clothing: Trixie is a mage, perhaps much older as indicated by her white hair, Snails appears to be a nomad and Snips a dwarf guard, both having joined Trixie as guards. I also must say that I love the inclusion of what look like weapons-grade scissors in Snips' side holster.
What follows are explanations for my star ratings. Within these, you may notice that I fail to mention the Ursa Minor. This is simply because I don't know what to think of it. It seems out-of-place from a story perspective, and my only explanation is that she once decided to tame one and keep it as a pet or something similar.
Vision
The artist's inspiration is apparent, here. He was obviously emotionally driven to paint this, and this emotion shows in every last pixel. The amazing part of this is that you can tell, by the ponies' gazes, what they've just been through and what they expect. You can see in their eyes that they trust eachother, and that they have just gone through something rather trying, but must press on for some unknown cause. Trixie is the most unfazed, probably due to her age, while her guards are only just now getting used to such experiences. Such powerful imagery captures me.
Originality
Though obviously influenced by modern fantasy RPGs' art direction, such as World of Warcraft, the originality of the piece is still obvious. As I describe in mt section on the Impact of the piece, I have seen many pieces which have captured my interest, and even a few which deserved my respect in my Awesome collection. This, however, stands out, as I have never seen a piece which shows show characters in such a fantasy setting whilst still being in-character, especially not one which does so in a single frame.
Technique
The technique used for this image is the perfect one for the subject matter; nothing else but oil paint can capture such dynamic colors and textures, and this is coming from a person who is a professed 3D imaging advocate. If I were to attempt to recreate this in a 3D environment, it would take me years to get such a look, and even then I wouldn't be able to capture the pure fantasy feeling of this scene.
Impact
In all my experience with the deviantART and brony communities, I've seen well over 2000 high-quality images, and countless speed-drawn ones for humor's sake. This said, none until now have driven me to write a critique, let alone such an extensive one. This piece is so very powerful that I am actually considering buying a print of it, if only it were available.
This piece speaks to me as an adventurer and artist, and I find myself wishing even to join her on her quest, whatever it may be.
The Artist thought this was FAIR
72 out of 74 deviants thought this was fair.