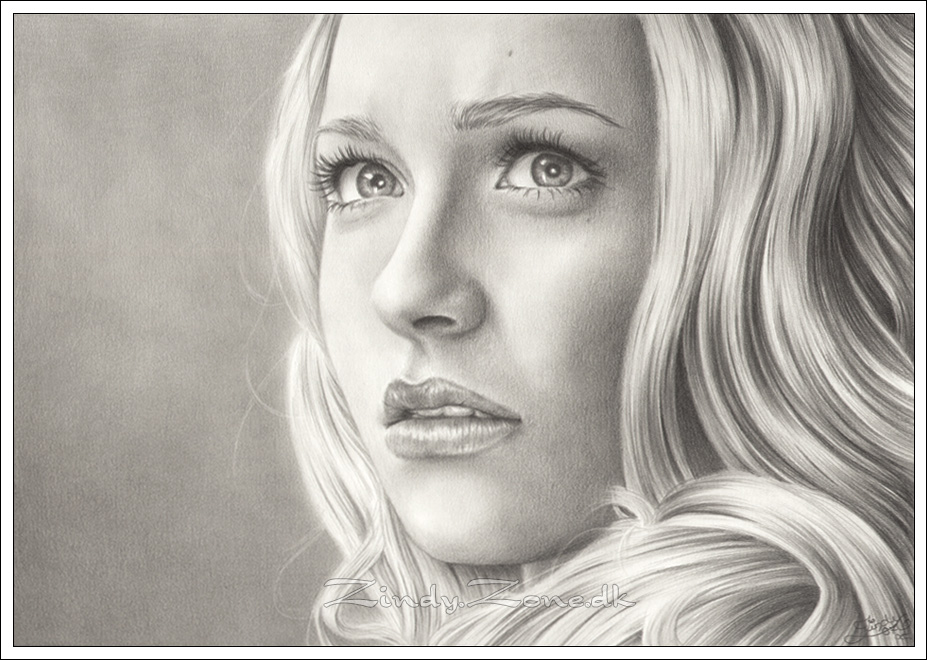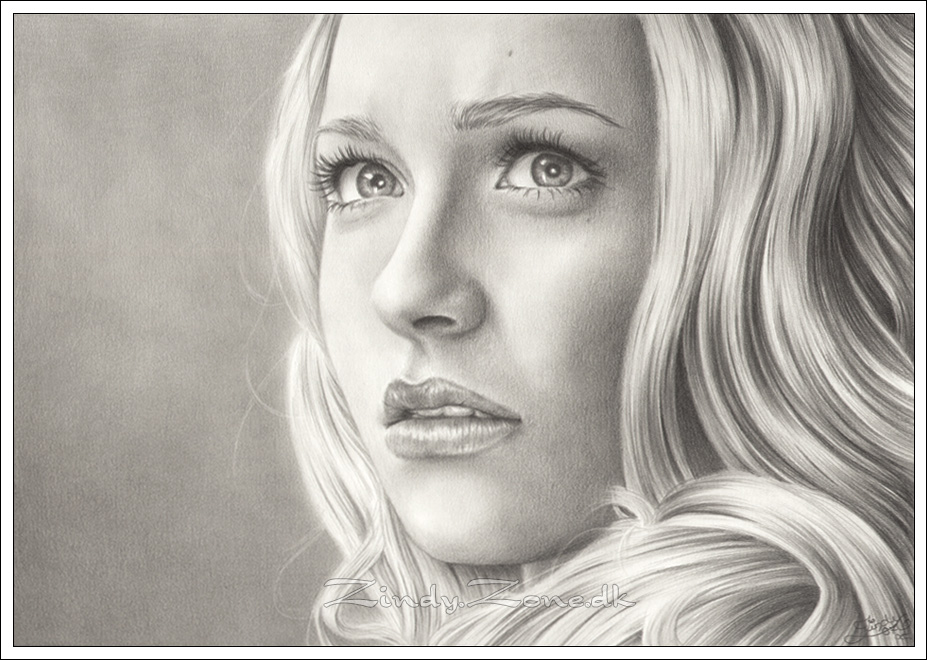 Watch
All October I had a poll on my website about which character from the Heroes show I should draw. Claire Bennet won - the cute cheerleader. I am quite happy she won as I had this great reference I wanted to use. Even if she hadn't won the poll I would have drawn her eventually as I loved the expression in the reference I found - a screencapture from one of the episodes in season 1.
I really made a big effort with this drawing, to give it depth and go dark. I don't use my usual graphite pencils much anymore but I found it interesting to do this drawing. It does allow more details but I miss the darkness which is easier achieved with charcoal. I tried using some rougher paper to make it easier for me to do dark areas as that's usually my weak point, not pressing hard enough.
I feel happy with the drawing, I got the expression in her eyes to show, which were the most important to me.
29x21 cm | 11x8"
Prints available here:
[link]