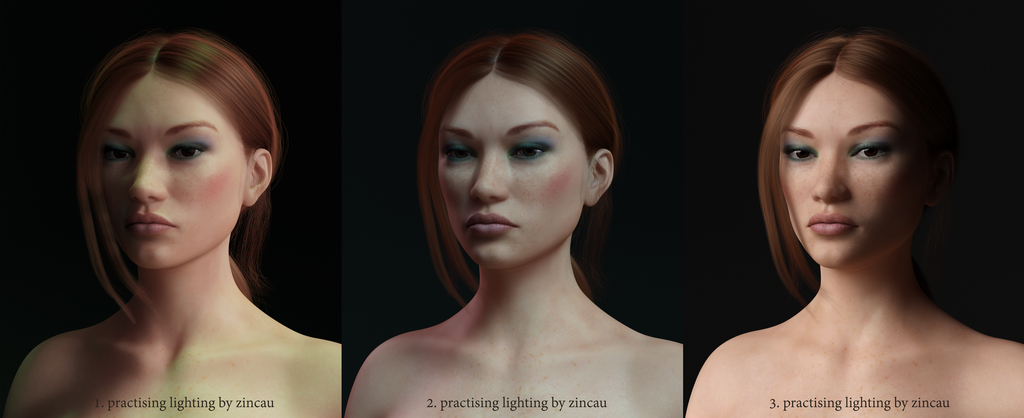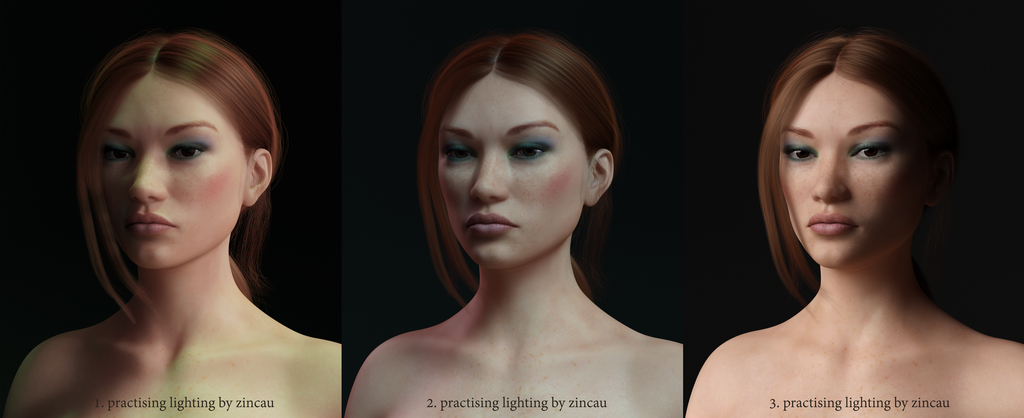 Watch
This Image is quite large 4908x2000 pixels.
For the see details you have to zoom in or download it.
I always tell "Most important thing in a render how to use light". With correct lighting knowledge you can show up a rotten tomato as a crystal apple.
Last week one of my friend asked my render settings for
. And I told him at there (and repeating again) i used only default settings all of my works which is true.
So i decided to learn more about it on DAZ3D. And i realized i don't know how to use many features of DAZ3D. If you ask me, i can tell you, I only know 5% percent of DAZ. I really would like to learn all functions, but unfortunately i don't have time to for that. I wish i could.
And first time i clicked Tone mapping and Spectral Rendering submenus under Render options.
Now I would like to share my test results with you here.
No post work. All images rendered in DAZ, merged with PS and uploaded here!
On the first Image:
Tone mapping is ON
BHPC: 0.060
CB: 0.31
Saturation: 1.05
Gamma: Default
Spec Rendering: OFF
Used Lights:
1 specular light
2 mesh lights
On the Second image;
Spectral Rendering ON
SCI: neutral
SO: 1964
Tone Mapping: default
used 2 soft mesh lights
On the Third Image:
Everything on Default (it's my standard settings)
used 1 soft mesh light
As a result I can tell you;
Using tone mapping is unnecessary on DAZ. Basically, It does what photoshop do. If someone says "My render is pure Iray" Ask him, did he use Tone Mapping or not ? If Tonal mapping is not on default settings, It's not Pure IRay. Simple

For the Spectral Rendering. I really like it. I can use in future. It could be very useful at different circumstances. I have to work on it more for better understanding.
That's all. This time no artwork from me. I only shared my test results.
Hope it helps to you too.
All rights reserved.
My work does not belong to the public domain, not to use it without my written permission.



Reply

Reply

Thanks a lot, always great to see artists share their insights and experiments


Quote: "
With correct lighting knowledge you can show up a rotten tomato as a crystal apple.
"
You cannot write this in bold enough letters...
Reply

why not?

sorry didn't get it
Reply

She reminds me of my oc character Evangeline
Reply

Nice light results, thanks for pointing

If time permits, check out ShibaShake's website (
thinkdrawart.com/
), she has lots of nice articles
For example,
thinkdrawart.com/daz-studio-ir…
Reply

Who cares about the "phrase 100% iray"?

It sounds almost like a picture is worth less if it isn't "100% iray"... which is absolute nonsense.
Stuff like that just makes me smile.

If you are capable of improving something than just do it!

Reply

Despite 5%, I think the third is good.
Reply

Very interesting to see these results. I have never used any of those settings either. I might have to play with them a bit some time soon. Thanks for sharing

Reply