Facebook
l
Gallery
l
dA Portfolio
l
Watch Me
l
Note Me
Helloooo !
Life
I've been working so much on a single screen for so long that my eyesight is rapidly decreasing

it *should* get better with the "eye gymnastic" I'll be starting in a couple weeks, but to tell you the truth I'll probably be scared until I'm sure it does help, so let me know if you have any suggestion on what I could do to get better in the meanwhile, thank yooou ;_;
Mytho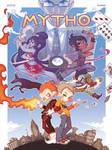 My comic (only in french so far though) is on amazon
France (
www.amazon.fr/Mytho-Tome-1-Con…
) and UK (
www.amazon.co.uk/Mytho-Tome-1-…
)
and at the "Marché du livre" if you live in Canada
www.marchedulivre.qc.ca/bd/?id…
(they also deliver in the US and worldwide apparently)
I keep saying how we need all the signal boost we can get, and I can't tell you how true it is.
<French signing:> Si vous habitez en région parisienne, et que vous ne l'avez pas encore acheté, vous pourrez le choper avec une chouette double dédicace de la scénariste qui dessine kro bien et de moi-même, le vendredi 16 novembre à la très sympathique librairie Univers BD sur Paris
www.univers-bd.fr/2012/09/vend…
. Si vous l'avez déjà, pensez cadeaux de Noël

Enfin profitez-en, c'est pour le moment la seule date confirmée en région parisienne :/
</French>
Commission:
*Done*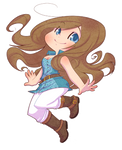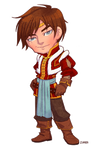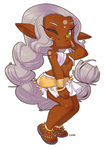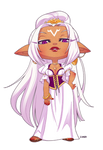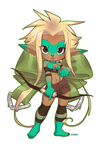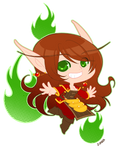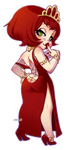 *Left*
1.

* 3 2.

*Waiting-a-lot-you've-been-warned-XD list*
1.

* 7 2.

* 2 3.

4.

5.

6.

* 2
7.

8.

* 2 9.

10.

CSS made by
TwiggyTeeluck

Si ce n'est pas trop indiscret, quels sont tes symptômes ? Je suis personnellement passé par des vertiges et douleurs musculaires des yeux ainsi qu'une sensibilité accrue aux contrastes. Comme tu parles de "gymnastique des yeux", chose par laquelle je suis passé, je me demande si ça pourrait être la même chose.