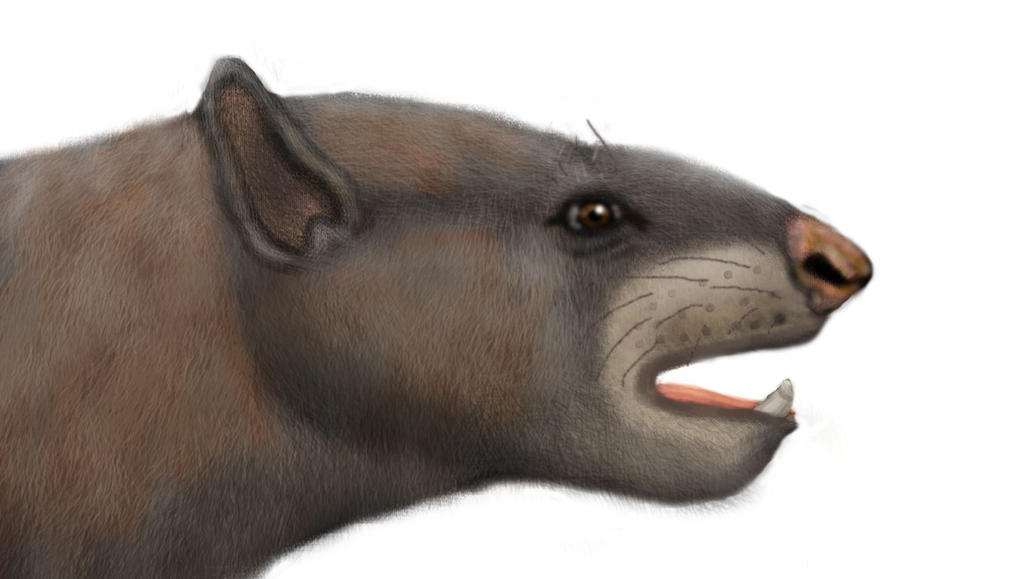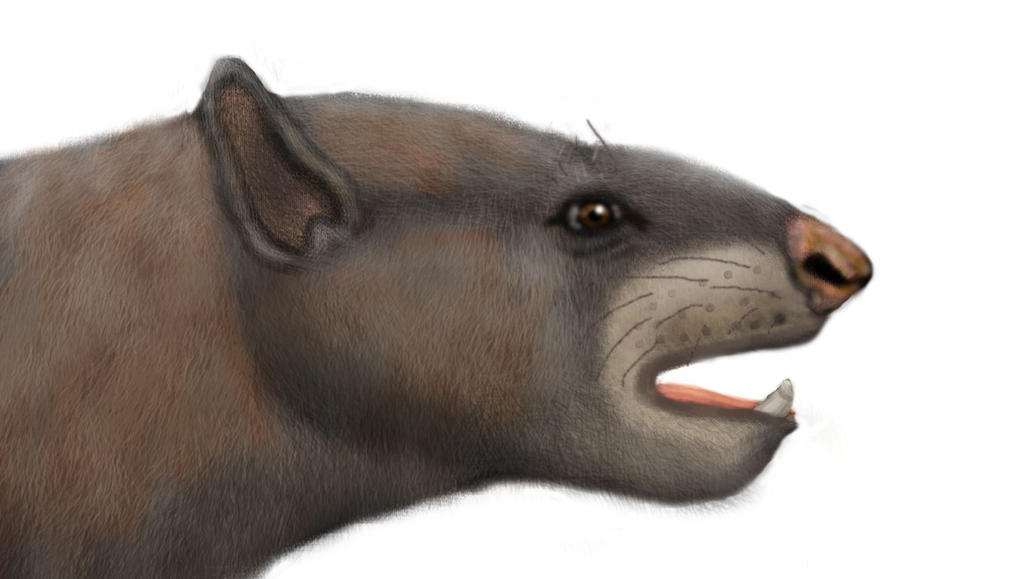 Taking advantage of a moment of inspiration... based in the skull of Bond and Soria
zimices.deviantart.com/art/Tri…
, and equipped with a nose to rout. A combination of a peccary and a canid.


Huh, it doesn't looks like I think it would.
I love it.
Reply

Tiene un aire al Thylacoleo, pero cuesta creer que es un pseudoungulado
Reply

Jeje, si, si se mira desprevenidamente parece un carnívoro, aunque me recuerda un poco más a los ancestros de Thylacoleo que a este mismo, por aquello del hocico relativamente largo.
Reply

muy bueno, que extraño se ve, casi siempre lo imagino como un tapir, pero ahora me parece mas una rata espinosa(Proechimays) con gusto por las raices y tuberculos
Reply

Me imagino que lo del tapir es por la antigua reconstrucción, con nariz retraída; pero "ahora" (o sea, desde los 80s) se ve que era más normalito. Pero me sorprendió el ángulo de las fosas nasales y por eso le dí esa nariz algo agrandada. A mí me hace pensar en un pecarí o un agutí; buscando por los bosques pues sí, raíces, tubérculos, pero también frutas, hojas, brotes y cortezas, ayudándose con los colmillos ya agrandados. Creo que imaginarlo en esas sirve para visualizar de donde sacaron los colmillos y trompa sus descendientes.
Reply


pretty interesting looking critter.
Reply

Reply